Image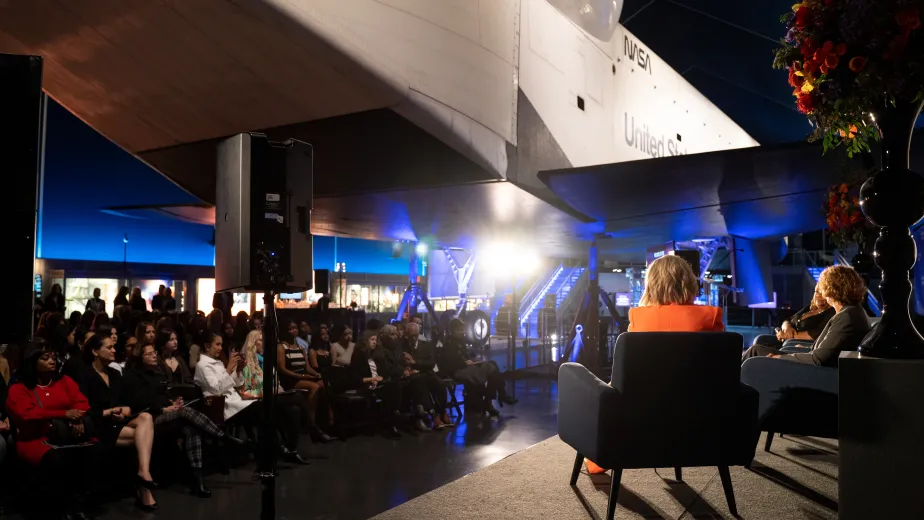 Intrepid Museum to Host Second Annual Unstoppable Women Leadership Symposium
Panel to Showcase Women Leaders Shaping the Space Economy
The Intrepid Museum's second annual Unstoppable Women Leadership Symposium will take place on Thursday, November 16 at the Intrepid Museum. Held in the Museum's Space Shuttle Pavilion, the symposium will be highlighted by a thought-provoking and topical panel discussion with superstars of the new space economy: Meagan Murphy Crawford, Co-founder and Managing Partner of SpaceFund and Host of the Mission Eve Podcast; Janna Lewis, Senior Counsel at BAE Systems; Sita Sonty, CEO of Space Tango; Peggy Whitson, Axiom Space's Director of Human Spaceflight and former NASA astronaut, who will be presented with the Intrepid Unstoppable Woman Leadership Award in recognition of her pioneering leadership and groundbreaking career of exploration. The panel will be moderated by Stephanie Ruhle, MSNBC Anchor and NBC News Senior Business Correspondent.
"We are thrilled to host the Unstoppable Women Leadership Symposium once again, where we will highlight the remarkable accomplishments of these trailblazing women," said Susan Marenoff-Zausner, president of the Intrepid Museum. "These leaders have demonstrated extraordinary achievements in their respective fields, letting nothing stop them. I am genuinely in awe of the panel we assembled, and I am confident attendees will leave this event inspired and empowered."
A networking cocktail reception will take place at 6:00 PM. The panel and seated dinner will begin at 7:00 PM. Young professionals under 45 get access to discounted tickets. Ticket packages and individual tickets are available here.
"Space needs women, and it is vital that we talk about the contributions of women in the past and the present to inspire the new human settlements of the future," said Meagan Murphy Crawford. "I am excited to be part of the Unstoppable Women Leadership Symposium and shine a light on trailblazers in space exploration and aerospace."
"I am thrilled to join the panel of the Unstoppable Leadership Symposium at the Intrepid Museum," said Janna Lewis. "It is imperative that we share our experiences and inspire the next generation of space explorers and entrepreneurs to pursue bold endeavors."
"The Intrepid Museum is one of the most inspiring physical spaces when you think about the history of the ship itself, the history of the institution, and the Museum's programming that aims to impact multiple generations, especially young girls interested in STEM," said Sita Sonty. "I'm most excited about being surrounded by other women leaders and lifting each other up. Because if we keep doing that, there's nothing that can stop us."
"I'm honored to receive the Intrepid Unstoppable Woman Leadership Award at the Intrepid Museum, alongside other accomplished women in the space industry," said Peggy Whitson. "My goal is to inspire everyone, especially the younger generation, to believe in their ability to achieve their dreams. This award is a testament to the limitless potential within each of us."
This year's event follows the successful launch of the symposium in 2022, which featured leading women in STEM and beyond. To learn more about this year's event visit here.
Image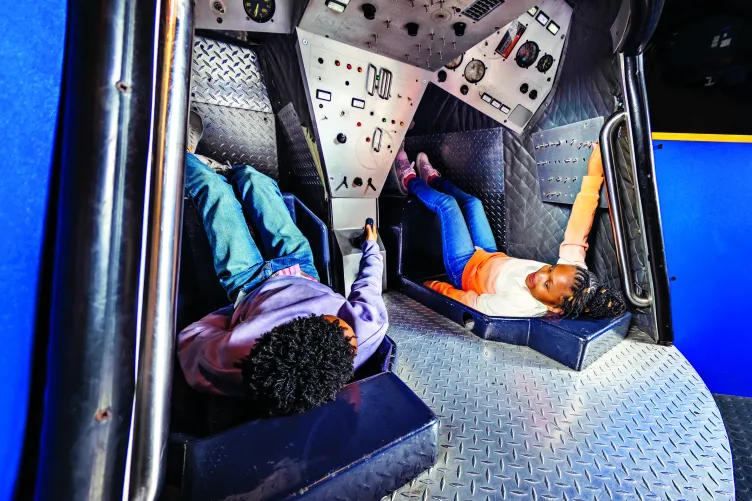 Visit
Want to visit the museum? We would love to have you! Find out all about our offerings here and plan your trip today.
Image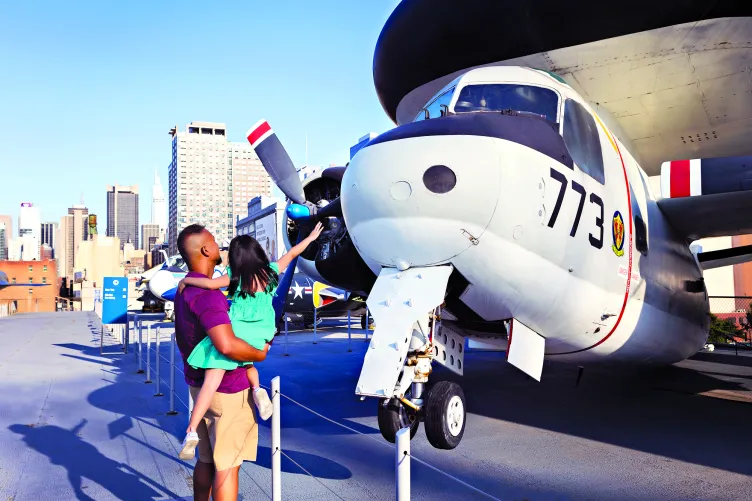 Membership
If you join our membership program you can visit the museum any time! Plus enjoy many membership perks at a discounted rate.