Image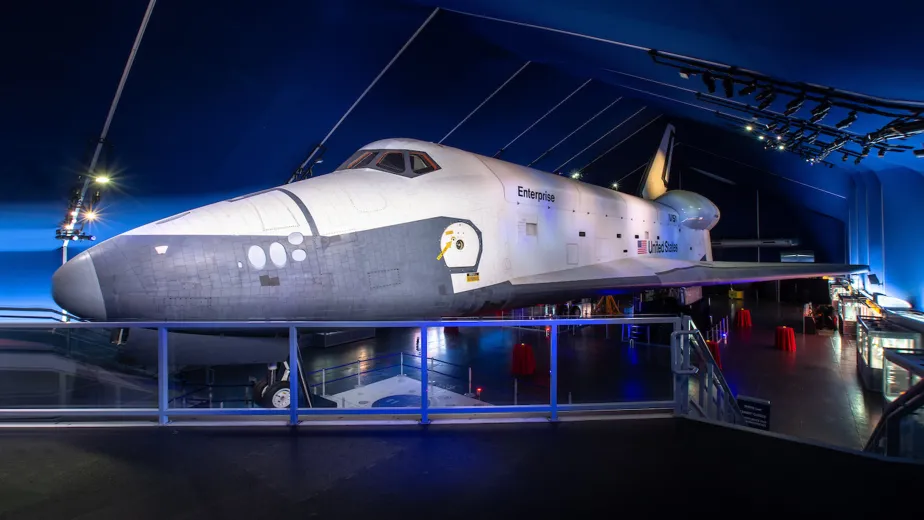 Space Shuttle Pavilion
With space under the breathtaking Enterprise shuttle, your reception, conference or fashion show will leave guests in awe. 

Maximum Capacity: 150  
Image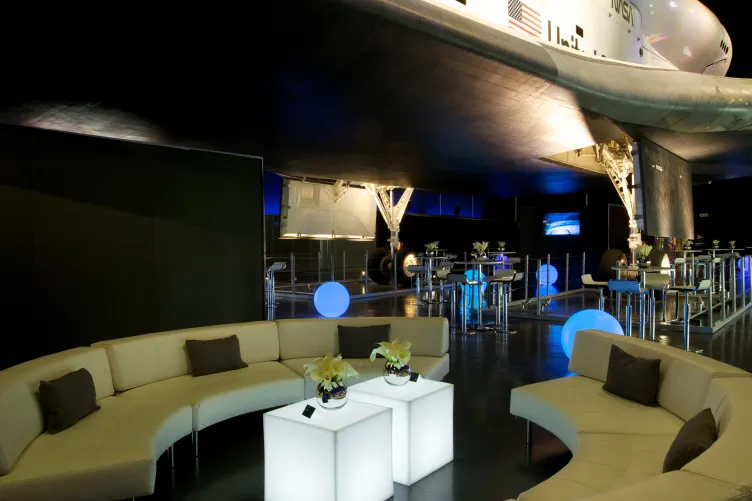 Image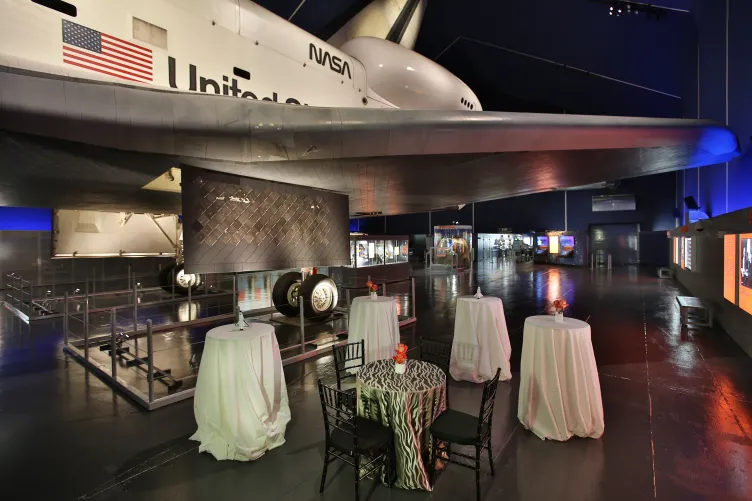 Image
Image
Image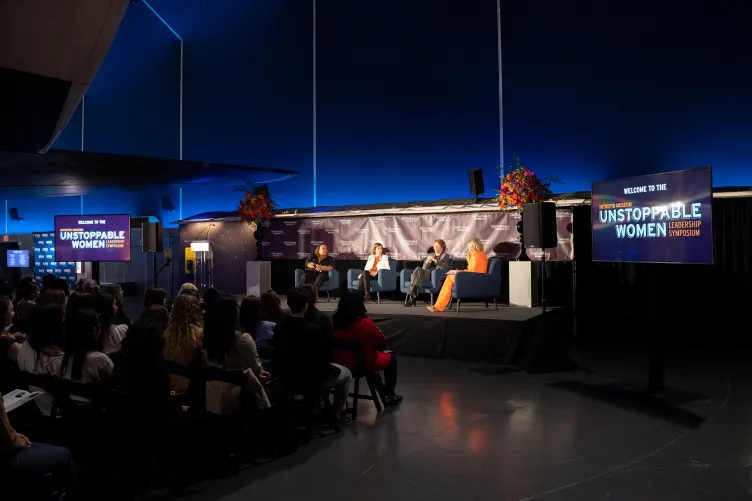 A Space Above the Rest
Our Space Shuttle Pavilion is the only venue in the Northeast where you can host your cocktail reception underneath a real space shuttle while enjoying 17 dynamic exhibit zones that display artifacts, photographs, audio and film about Enterprise and space exploration. The best part? Tours of the Space Shuttle Pavilion can be added as an additional feature to your event.
A Venue for Every Kind of Event
From meetings and conferences to cocktail receptions and fashion shows, the Space Shuttle Pavilion offers the space and versatility needed for virtually every kind of gathering.
Reception: 400
Theater Seating: 150
Room to Inspire
View and download our Space Shuttle Pavilion floor plan to get a closer look at the room and options you have to make this space your own and leave guests in awe.
Trusted Solutions for Your Hosting Needs
When you book the Space Shuttle Pavilion, you can choose from a range of professional services from our preferred vendor list that will help you bring your event to life.
Ready to Rent This Space?
Reserve the Space Shuttle Pavilion today and make your next event one to remember.