Image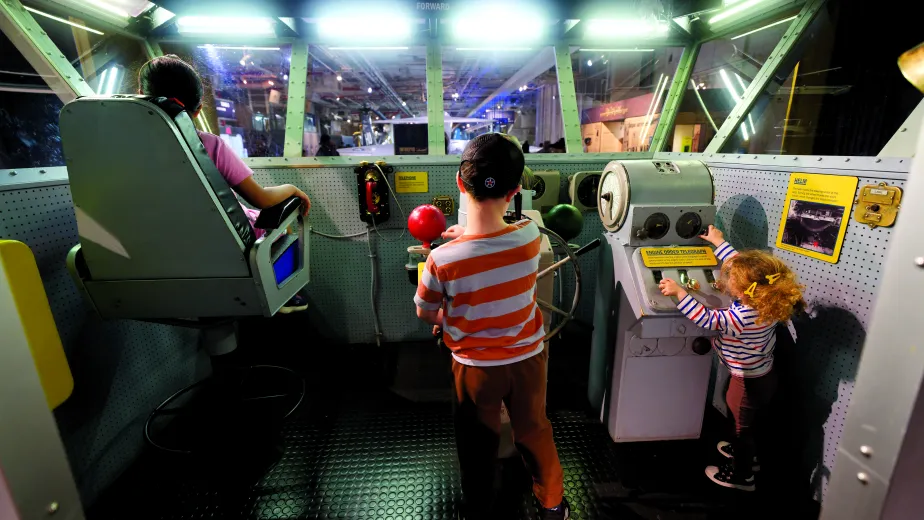 Give More Good
Member Benefits
From free admission year-round and special discounts to exclusive event invitations, being an Intrepid Museum member has a long list of benefits, so you can get more out of every visit.
Join and Save
Museum Discounts
We offer exclusive savings to members throughout the year so that you can explore for a whole lot less. 

Discounts include:
Unlimited free admission all year
Discounted Guest Tickets: $18 adult, $13 child
Presales and discounts on tickets to programs
$4 off simulator rides, $5 off Guided Tours, and $6 off audio tours
15% discount at the Museum store and restaurant and on souvenir photos
We have a range of membership options offering different levels of savings and perks. Use the comparison chart below to find the one that's right for you.
Benefits

Individual

Dual

Family

Friend

Patron

Benefactor

Unlimited free admission for 
Member Guest

1 Adult

2 Adults

2 Adults
6 Kids

4 Adults
8 Kids

6 Adults
8 Kids

6 Adults
8 Kids

Ticket reservations and 
express admission to the 
Summer Movie Series

Yes

2 tickets

Yes

2 tickets

Yes

6 tickets

Yes

6 tickets

Yes

6 tickets

Yes

6 tickets

Annual Memorial Day 
Members Breakfast

No

Yes

Yes

Yes

Yes

Yes

Reciprocal free admission to 
more than 300 science 
museums

No

No

Yes

Yes

Yes

Yes

Special 15% off children's 
birthday parties and 10% off 
Camp Intrepid

No

No

Yes

Yes

Yes

Yes

Admission for two additional 
adults and two children (four 
adults and eight children total)

No

No

No

Yes

Yes

Yes

Invitation to exclusive 
exhibition opening receptions

No

No

No

Yes

2 Guest

Yes

4 Guest

Yes

4 Guest

Invitation to attend the free, 
members-only Guided Tour 
Series

No

No

No

Yes

2 Guest

Yes

4 Guest

Yes

6 Guest

Complimentary gift 
membership at the Family level

No

No

No

No

No

Yes


Prices

$100

$140

$200

$400

$400

$1,200
Image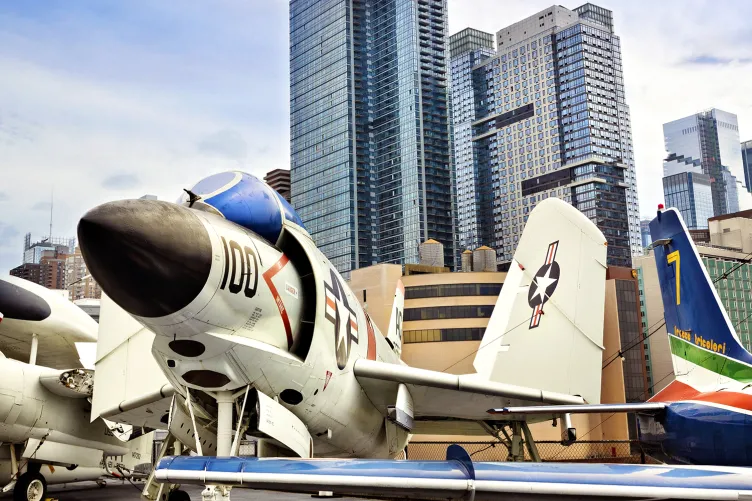 Library Memberships
Our local public libraries are invited to become a Member of the Intrepid Museum, which enables all patrons to visit for free.
 
Image
Corporate Memberships
Join the Intrepid Museum's Corporate Membership Program and demonstrate your company's commitment to our mission to promote the awareness and understanding of history, innovation and service. 
Testimonial
Tiffany M.
Member since 2022
"My husband and I love every part of the historical Museum. While my son is only a year old, he has been to the Intrepid Museum about a dozen times this past year. We read to him the signage and the stories and explained to him the historical events that occurred. We want him to love history and the knowledge of the Museum provides as much as we do. The events are an added plus!"
Testimonial
Jennifer D.
Member since 2019
"The Intrepid Museum is such a magical place for my family and I. Growing up on Long Island, I was not as familiar with the Intrepid as I would have liked. That changed when I moved to Astoria and started working for a company with a corporate membership. On a lark, I took my dad one day to explore and play onboard and never looked back. I was hooked and had to purchase a membership of my own to enjoy with my family. Plus, I was amazed at how much the Intrepid gives back to the community, with its STEM programs for kids and wonderful programs for veterans and seniors."
Testimonial
Ishmael A.
Member since 2016
"As a veteran, I joined because the Harrier Jet from my unit that I served in is on display. I also love all that the Intrepid Museum Staff does for veterans and the NYC community."
GET OUR NEWSLETTER
Stay in the know about upcoming events, exhibits and so much more.