Chart a Course for Future Generations
Legacy Society
By joining the Legacy Society, you're supporting the history and technology behind the twentieth century's most transformative moments, from World War II to space exploration and supersonic flight.
Image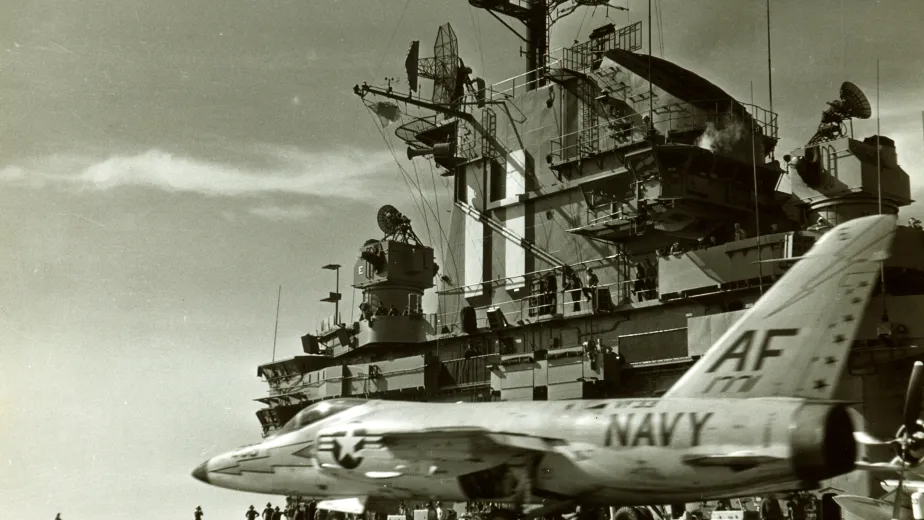 Your Legacy Goes a Long Way
A donation of any size makes a significant impact on the future of the Museum, and there are several ways you can contribute:
Naming the Museum in your will or living trust
Designating the Museum as a beneficiary of your IRA or retirement plan
Making the Museum the beneficiary of your life insurance policy
Legacy Society members will be listed in the Museum's annual report and will receive invitations to exclusive events. Most importantly, members know they are ensuring that the Museum remains a center of inspiration and innovation for generations to come.
Ways to Give
We offer a range of options to support the Museum through the Legacy Society:
Will or Living Trust
Including the Intrepid Museum in your will or living trust is the most common form of planned gift. Such a gift requires the assistance of an attorney to draft a codicil (for a will) or amendment (for a living trust) or to write a new will or living trust. Although wills and living trusts are generally revocable documents, you can be recognized as a Legacy Society member for the full amount by informing us of your intentions.

Sample bequest language: I hereby give, devise and bequeath to the Intrepid Museum Foundation, located at 46th Street and 12th Avenue, New York, NY, $_____ (specific dollar amount) or _____ percent of my residuary estate, to be used for general purposes or to support _______ (artifact or program).
 
IRA or Pension Plan Beneficiary
By naming the Intrepid Museum as a beneficiary of your IRA, pension plan or other retirement assets, you are creating a revocable commitment to the Intrepid Museum. This is a tax-wise form of giving, as funds designated in this manner are not subject to income tax after your passing. While estate taxes may or may not be a concern for you, all IRA, pension plan and pre-tax retirement assets are subject to income tax when distributed unless a nonprofit institution such as the Intrepid Museum is named beneficiary of some or all of the funds. Changing a beneficiary designation requires filing a new beneficiary designation form. As with bequests, you can be recognized as a Legacy Society member by simply informing us of your intentions.
 
Life Insurance Policy
Insurance policies that are fully paid are ideal assets to give to the Intrepid Museum. Alternatively, you can purchase a new insurance policy that names the Intrepid Museum as the owner, with a pledge to make annual gifts to cover the premium payments. We will work with you and your financial advisor to determine the best policy for this purpose.

The Intrepid Museum's Tax ID: 13-3062419
Ready to Give?
Please fill out and submit your information using the form below.