Image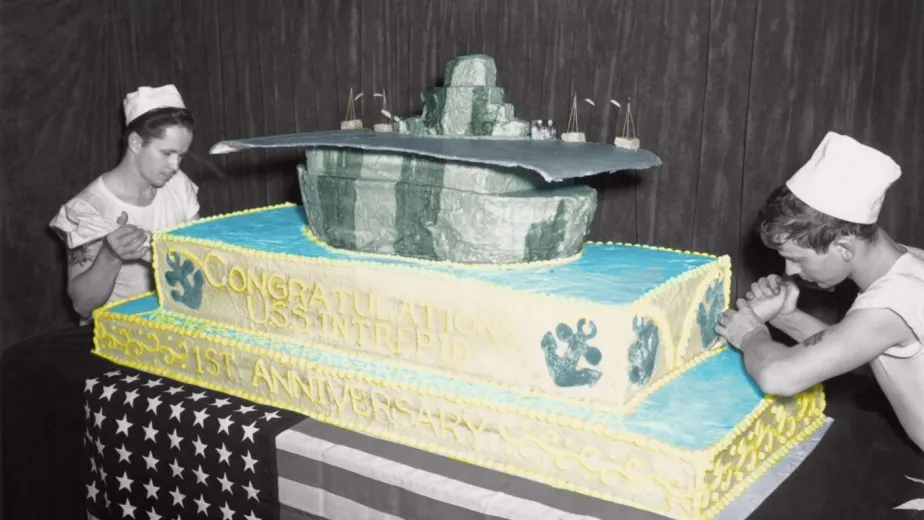 Navy Cakes: A Slice of History
On October 11, the Intrepid Museum unveiled a mouthwatering new exhibition, Navy Cakes: A Slice of History.
The Museum's collection inspired this exhibition. While cataloging our photographs and slides, our collections team observed that the crew of Intrepid seemed to eat a lot of cake. Some of these desserts were small and simple, while others featured extravagant designs and fed the entire crew of 3,000 people.
From this inspiration, we set out to tell the story of cakes and baking on board both of the Museum's vessels, the aircraft carrier Intrepid and the submarine Growler. Navy Cakes highlights the hard work of the commissary men who had the job of creating these elaborate desserts under challenging conditions. In the exhibition, you'll hear some of these men describing their experiences as Navy bakers.
Discover U.S. Navy cake recipes, baking equipment, video footage, photographs, and other artifacts from our collection. The exhibition design features many delectable details, including a full-scale replica of an Intrepid anniversary cake from 1968. You can step into the role of Intrepid's commanding officer, who cut the first slice of this epic confection.
Follow the link to learn more about the exhibition Navy Cakes: A Slice of History.
Navy Cakes: A Slice of History is made possible by a grant from the Navy Supply Corps Foundation.
The exhibition is also made possible by the New York State Council on the Arts with the support of Governor Andrew M. Cuomo and the New York State Legislature.
Image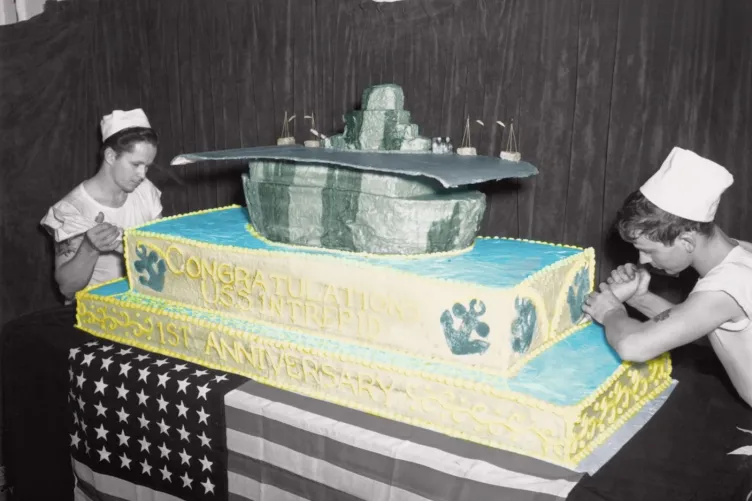 Image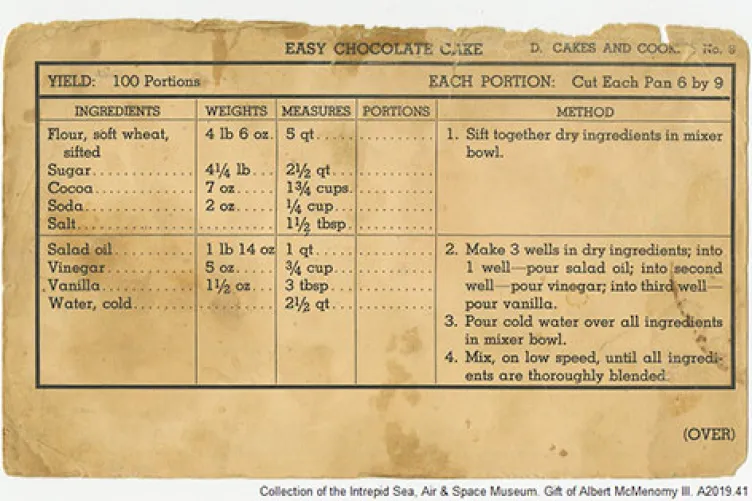 Image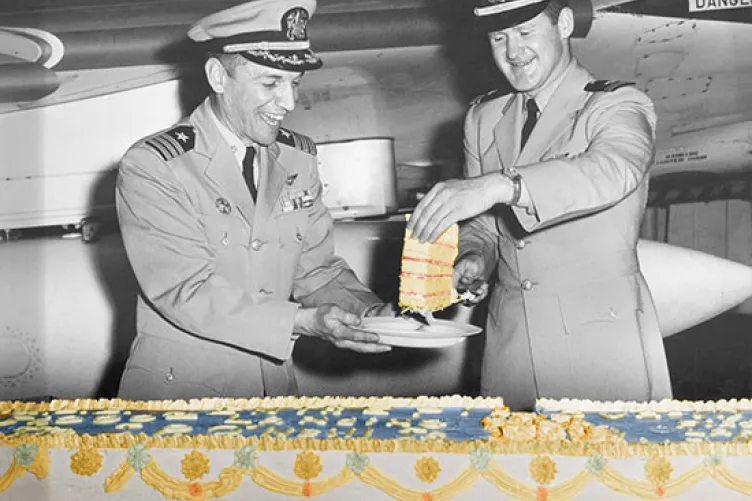 Image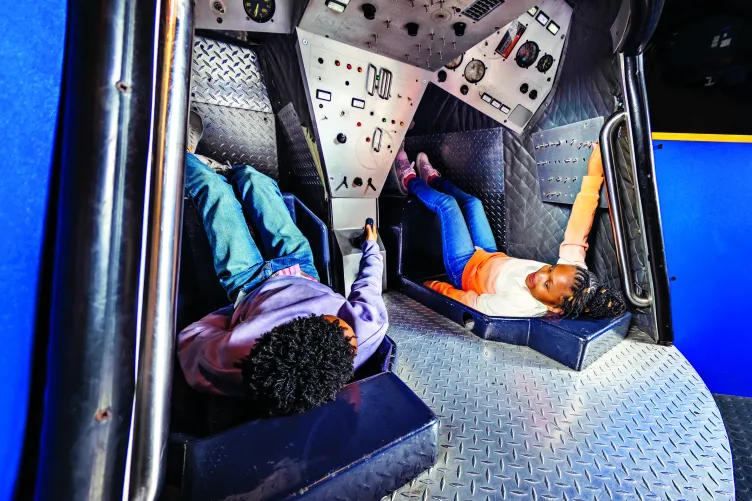 Visit
Want to visit the museum? We would love to have you! Find out all about our offerings here and plan your trip today.
Image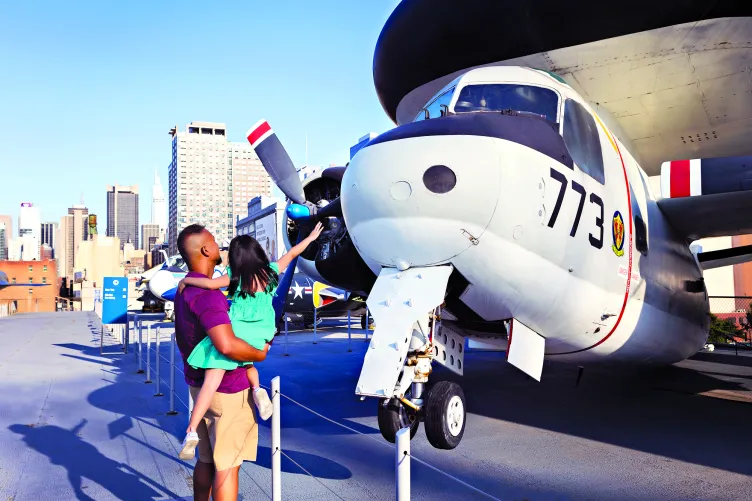 Membership
If you join our membership program you can visit the museum any time! Plus enjoy many membership perks at a discounted rate.