Explore Our Community
Our Neighborhood
The Intrepid Museum is located in Hell's Kitchen—one of Manhattan's more uniquely named neighborhoods. With so much to do and discover in this vibrant community, you'll never run out of fun before or after your visit.
Image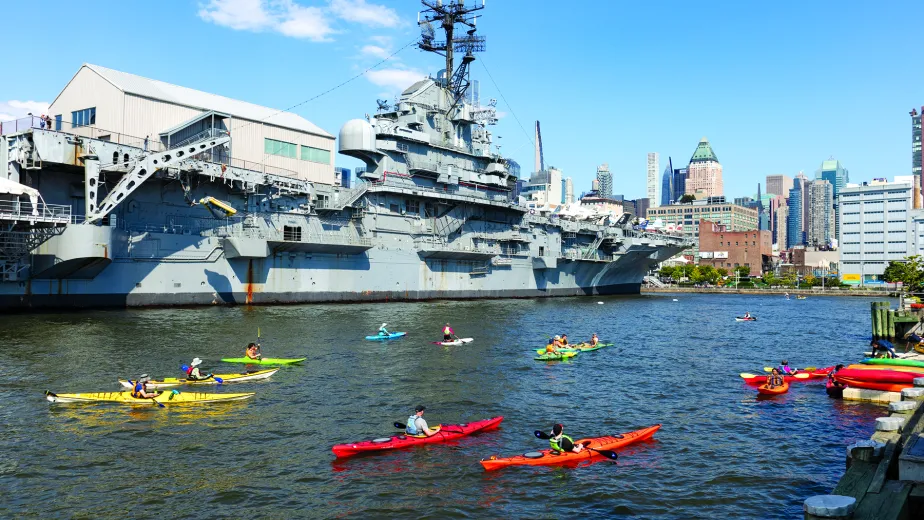 About Our Location
Though there are many iterations of how our community got its name, the following is perhaps the most commonly-accepted version: Two cops, a veteran and a rookie were observing a small riot near the corner of West 39th Street and 10th Avenue. The rookie took one look at the melee and said, "this place is hell itself." "Hell is a mild climate," his wizened partner countered, "this is Hell's Kitchen."

In the mid-19th century, piers in Midtown West were built to serve the new industries forming around the Hudson River Railroad. Three other railroad companies were also established during this time, using barges to transport freight to and from their yards in New Jersey. Later in the century, this area was known for slaughterhouses. However, the heyday of the Hell's Kitchen waterfront was the era between World War I and World War II, when transatlantic ocean liners dotted the waterfront.

After a period of real estate disinvestment and abandonment in the 1960s and 70s, the neighborhood was discovered by young urban professionals in the 1980s. With this gentrification, some started circulating new, more genteel names for the neighborhood, including "Clinton" or "Midtown West."

Today, our Museum calls Pier 86 home. Neighboring NYC's bustling cruise ship terminal and perfectly situated on the Hudson River, Intrepid boasts views of the Statue of Liberty, George Washington Bridge and the New York City skyline. From historic Hell's Kitchen to Restaurant Row, Broadway's Best and the iconic Times Square, the Museum is just a fifteen minute walk from the heart of it all. So whether you are a born and bred Manhattanite or an out of town guest, browse the resources on this page to further explore all that Midtown West has to offer and make the most out of your visit.
Hudson River Park Trust
Since the founding of Hudson River Park Trust (HRPT) in 1998, the Intrepid Museum and HRPT have enjoyed a mutually beneficial relationship, sharing significant alignment on the mission and values that ground us in serving the Manhattan community.
Getting Here
Finding the Intrepid Museum is easy. Click the link below for detailed directions based on where you're coming from and how you're getting here.
Image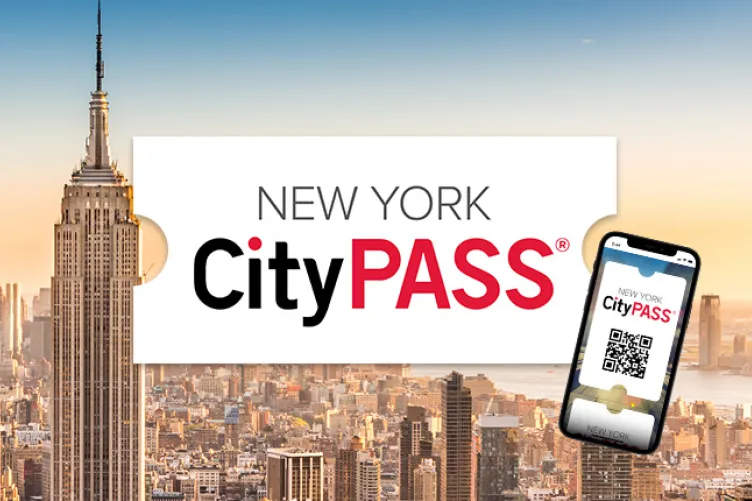 New York CityPASS®
Spend less, Experience more. Save 40% on admission to the Intrepid Museum, plus four more top NY attractions. Visit the attractions at your own pace, in any order, over a 9-day period. Purchase online for instant mobile ticket delivery. Learn more.
Image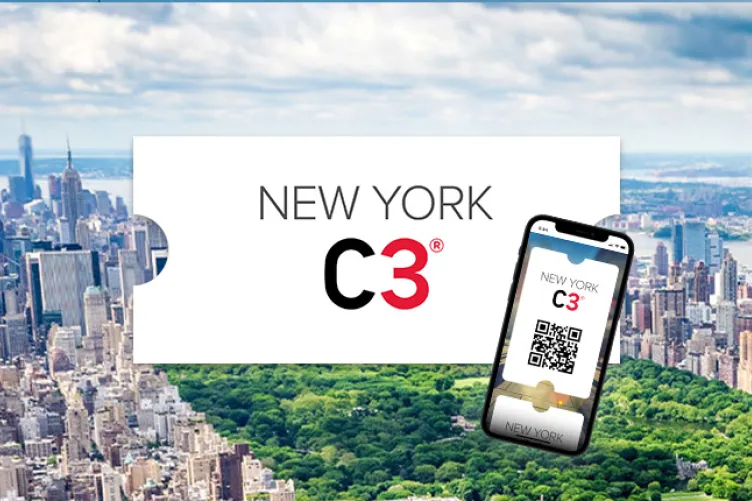 New York C3®
Create your own New York City experience, including Intrepid Museum. Save up to 34% on admission to your choice of 3 top attractions with New York C3®. Available only at citypass.com.
Image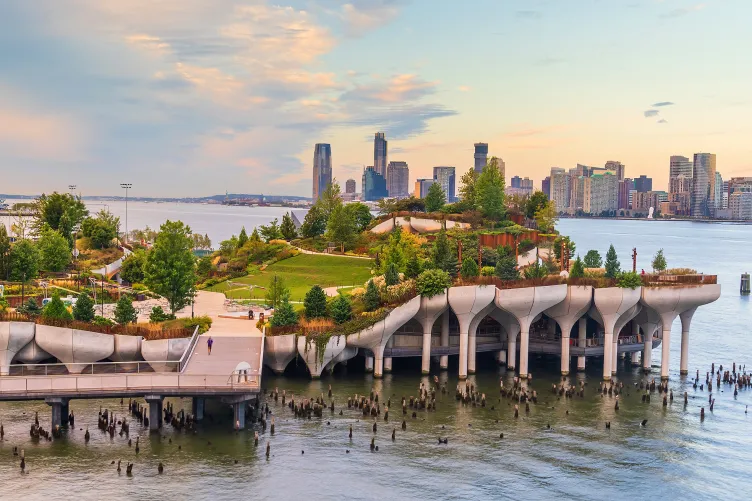 Hudson River Park
Surrounding the Intrepid Museum, Hudson River Park is situated within a unique environment in Manhattan. Encompassing five miles of upland park and over 400 acres of estuarine sanctuary, the park offers unparalleled opportunities for everything from educational walking tours to a high flying trapeze!
Image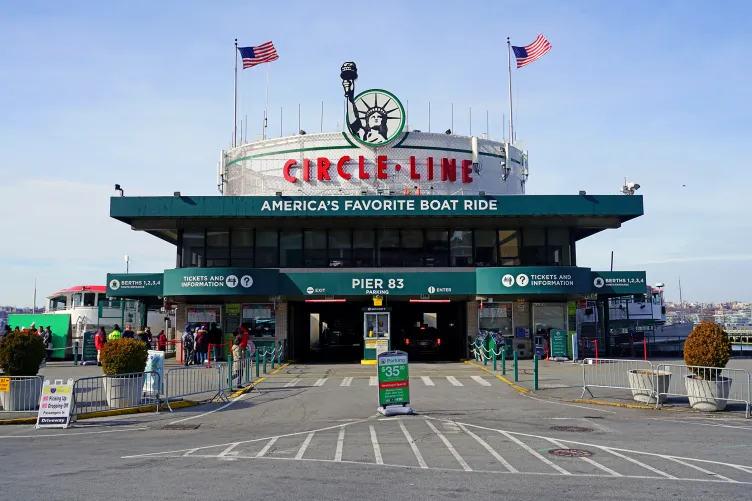 Circle Line Sightseeing
Since 1945, Circle Line Sightseeing Cruises has been entertaining passengers young and old with the world's most famous boat rides. From magnificent views of the Manhattan skyline to the city's very own pulse-pounding speedboat thrill ride, the Beast, Circle Line Sightseeing Cruises is a true New York institution and a "must-see" attraction while in town.
Image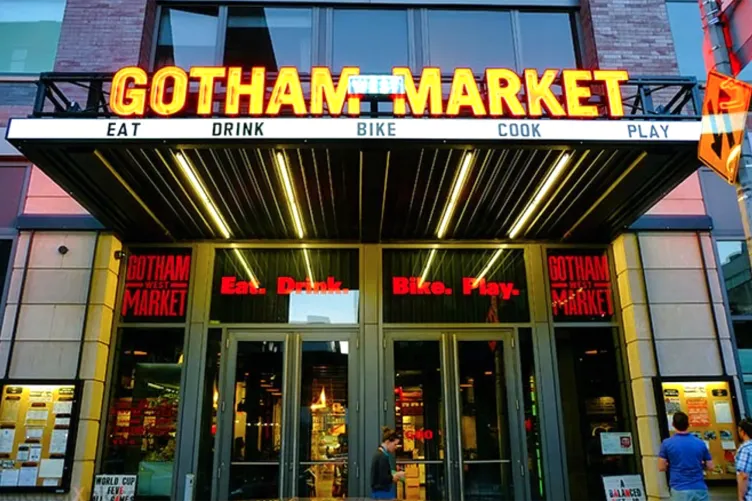 Gotham West Market
Gotham West Market features eight premier artisanal food purveyors plus a top bicycle store, providing an exciting destination for seasoned New Yorkers and visitors alike.

600 11th Avenue (between 44th and 45th streets)
Image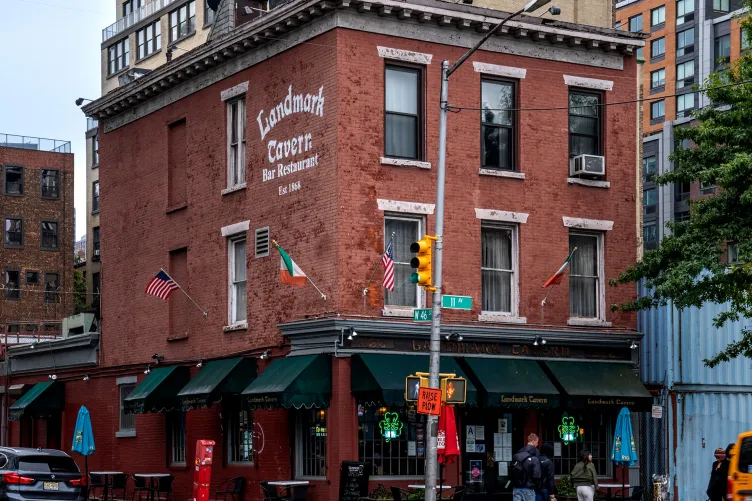 Landmark Tavern
Finish up your day of Intrepid history, heroism, and hands-on fun with an equally historic meal at Landmark. Open since 1868, Landmark Tavern is one of the oldest continually-operating establishments in the city today and still retains its classic old New York charm.

626 11th Avenue (on 46th Street)
Image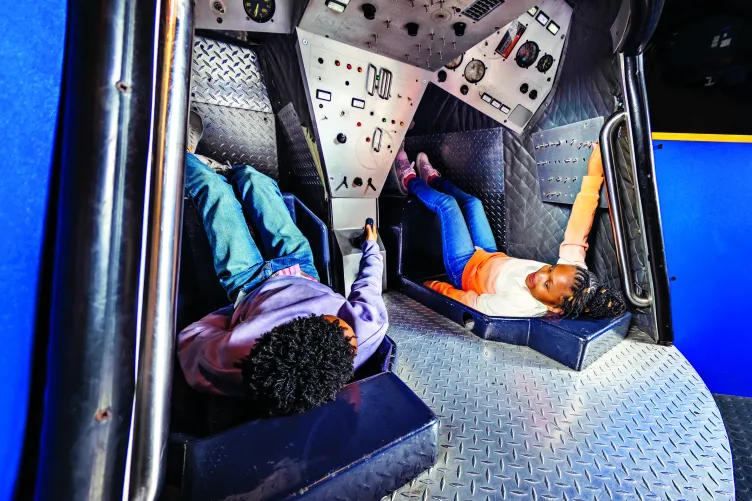 Visit
Explore an array of unforgettable experiences.
 
Image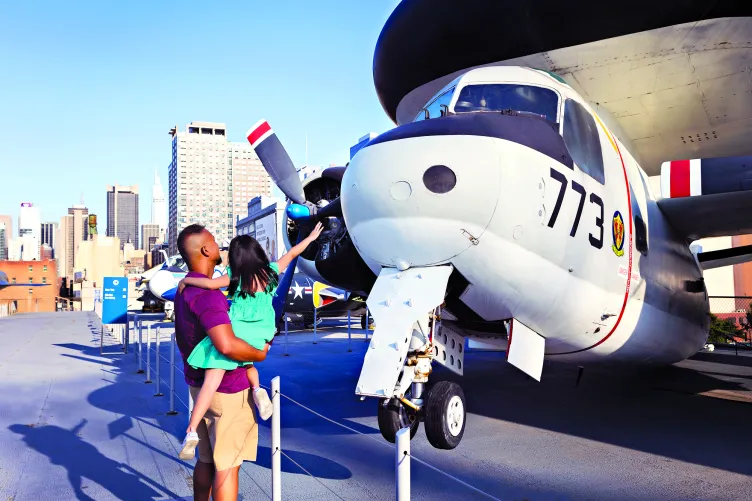 Membership
Enjoy exclusive benefits, including free admission. Learn more and join today.