Image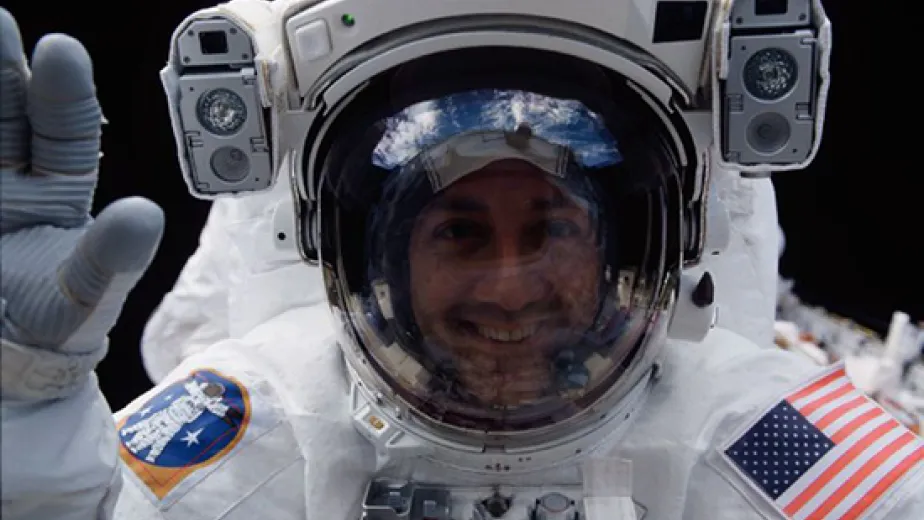 What being aboard the space shuttle taught me about sheltering in place for coronavirus
As a former NASA astronaut with two space shuttle missions and four spacewalks worth of experience, I am familiar with living with others in tight quarters, feeling separated from the Earth, and thinking introspectively about our planet. I am finding that my spaceflight experiences are not so dissimilar to our current situation in New York City.
The living area in the space shuttle was similar to that of a small one-bedroom apartment. In space, we could float, utilizing the ceiling and walls, but it was tight with seven adults for two weeks. We fostered a culture to try to get along and not impact the mission through personal conflict. We were respectful of the well-being and privacy of those onboard.
The rules were simple and familiar. Don't make a mess. Clean up after yourself. Everything floats in space, so you need to keep track of your stuff. Spaceflight brought out the best in all astronauts because we were considerate of each other in close quarters.
It turns out to be a great way to live. I am trying my best to apply these principles in my New York City apartment — although my family might disagree.
On four occasions, I did get to step out from the crowded shuttle. I put on a spacesuit, which was like my own little personal spaceship, and ventured outside to work on the Hubble Space Telescope. On my last spacewalk, I made a critical error by stripping a bolt, nearly preventing me from restoring life to an amazing scientific instrument. I looked at the Earth, and I thought: There are billions of people down there, but there's no way I'm going to get a house call on this one. No one can help me.
I felt this deep loneliness. This was not just a "Saturday afternoon with a book" alone. I felt detached from the Earth. I felt that I was by myself, and everything that I knew and loved and that made me feel comfortable was far away. After a few hours, mission control came up with a solution to correct my mistake. When we returned to Earth, the engineers in the control center during my spacewalk started telling me how they vigorously worked to help me. Abandoning me was not an option. This support was all happening while I was on my spacewalk dealing with the technical nightmare I had created and thinking that I was alone in the universe.
I later discovered that I was never really alone. My family, friends, and colleagues were with me every moment. I try to remember that now, as we are separated from each other. Comfort, help and support are only a call (or Zoom) away.
In space, we were busy working almost all the time. I cherished the time when I could take a break and enjoy gazing at our beautiful home, Earth. This led to some introspective thinking about our place in the universe and what was important to me in my life. Looking at our planet felt like a view into heaven, like I was looking at an absolute paradise.
I now think that we are living in the most beautiful place in the universe, and we are very lucky to be here. I will always be a native New Yorker and an American, but after going around our planet, while quietly watching it, I think of my true home as planet Earth. It is a home that all of us share together.
We don't often get a chance to do that sort of reflective thinking on Earth, especially in New York City. There's always something going on that consumes our attention. Now we have an opportunity to be more introspective. We have been given a moment to think about what is meaningful to us and to look forward to when the people and things that we love will come back to us.
The isolation we are experiencing right now is challenging. However, if we do our best to get along with our sheltering crewmates, stay connected to the people in our lives, and take time out to think about what is important to us, then perhaps this experience can give us something. I am trying to focus on my experiences in the space shuttle, remembering that we are sharing this city and this planet together. Together on Earth, as in space, we will get through this difficult mission. Stay healthy and well.
Massimino and astronaut Nicole Stott also discussed isolation in space and its parallels to social distancing in the Museum's Virtual Astronomy Live program. Watch below
Massimino is a former NASA astronaut, author, Columbia University engineering professor, and an adviser at the Intrepid Sea, Air and Space Museum. He lives in New York City.
Image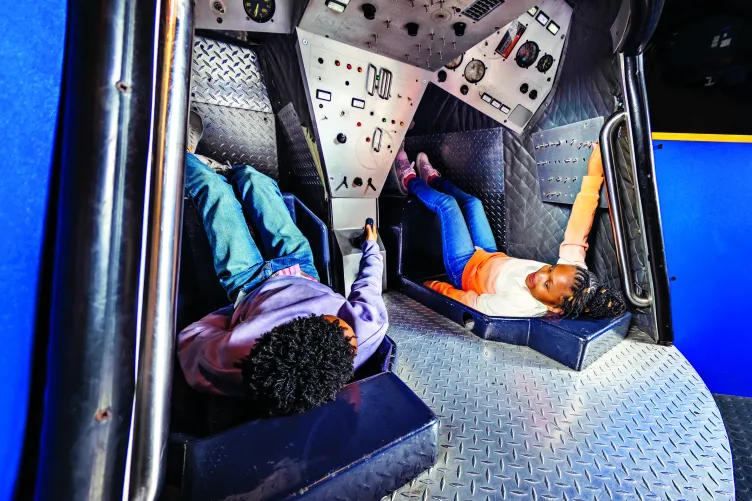 Visit
Want to visit the museum? We would love to have you! Find out all about our offerings here and plan your trip today.
Image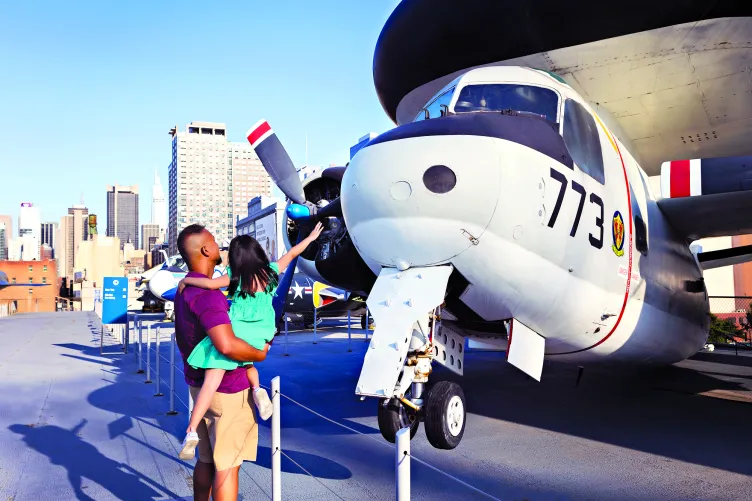 Membership
If you join our membership program you can visit the museum any time! Plus enjoy many membership perks at a discounted rate.