Image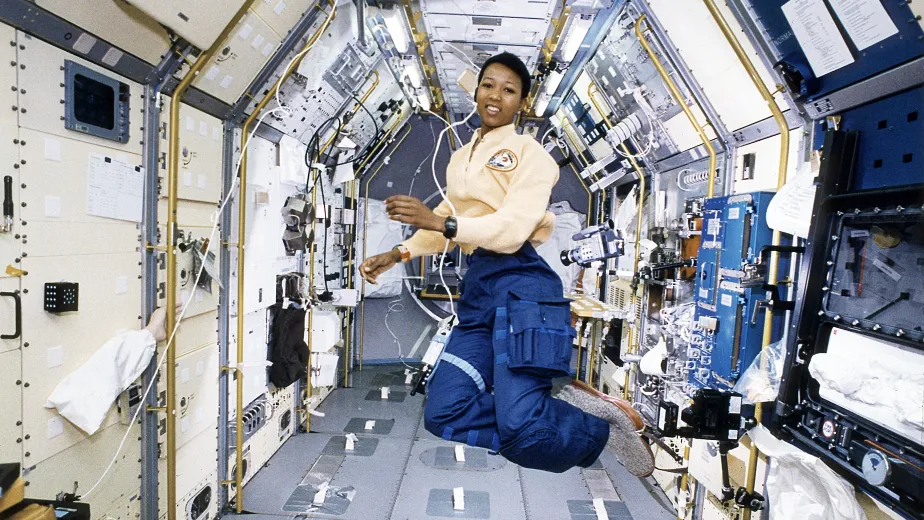 Celebrating Dr. Mae Jemison: The First Black Woman in Space
Dr. Jemison is a physician, engineer, and former NASA astronaut. In 1973, she graduated high school at the age of 16 and moved to California to attend Stanford University. There she earned degrees in chemical engineering and African American studies in 1977. After graduating from Stanford University, Dr. Jemison enrolled at Cornell University in Ithaca, N.Y., where she received her medical degree. She was a medical officer with the Peace Corps in West Africa from 1983–1985 and worked as a general practitioner.
After moving back to the United States, Dr. Jemison applied to NASA in pursuit of becoming an astronaut. She joined NASA's astronaut corps in 1987 and was selected to serve on the STS-47 mission during which she orbited the Earth for nearly eight days from September 12-20, 1992. She became the first Black woman to travel into space when she served as a mission specialist aboard the space shuttle Endeavor.
In 2018, the Intrepid Museum presented a mixed-reality experience, Defying Gravity: Women in Space, created in collaboration with Microsoft. In this mixed-reality experience, a holographic capture narrated by Dr. Jemison took guests through women's pivotal yet often unsung contributions to space exploration. The experience took place beneath the space shuttle Enterprise and ran through September 21, 2019.
Dr. Jemison has also made several appearances at the Museum, enthralling audiences with her inspiring stories and experiences.
Image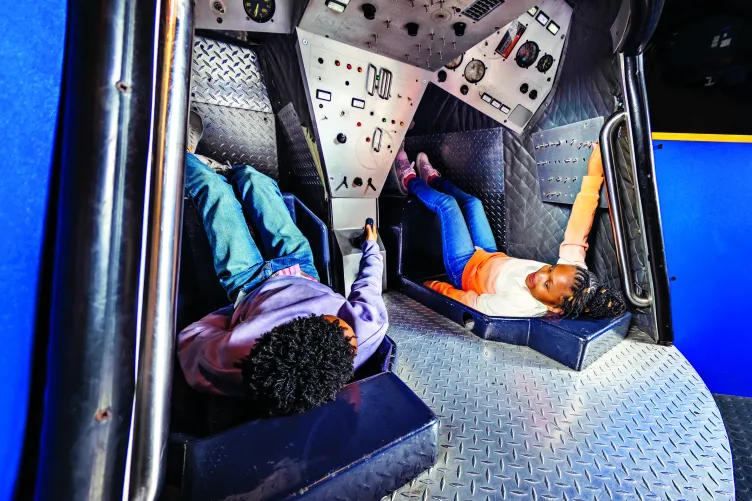 Visit
Want to visit the museum? We would love to have you! Find out all about our offerings here and plan your trip today.
Image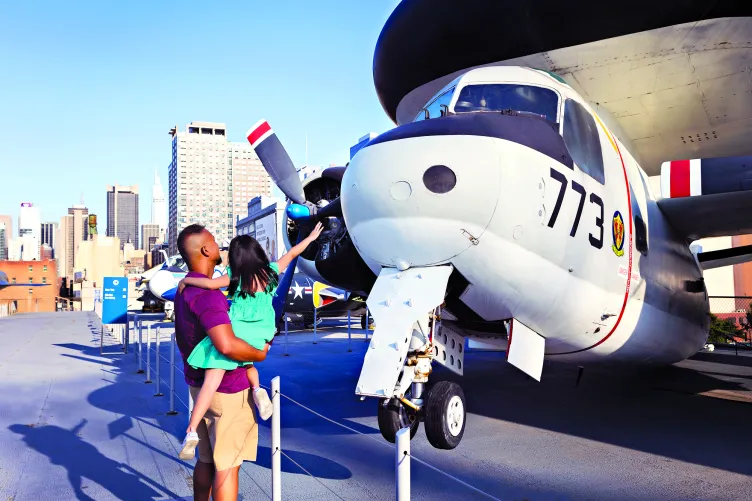 Membership
If you join our membership program you can visit the museum any time! Plus enjoy many membership perks at a discounted rate.