Image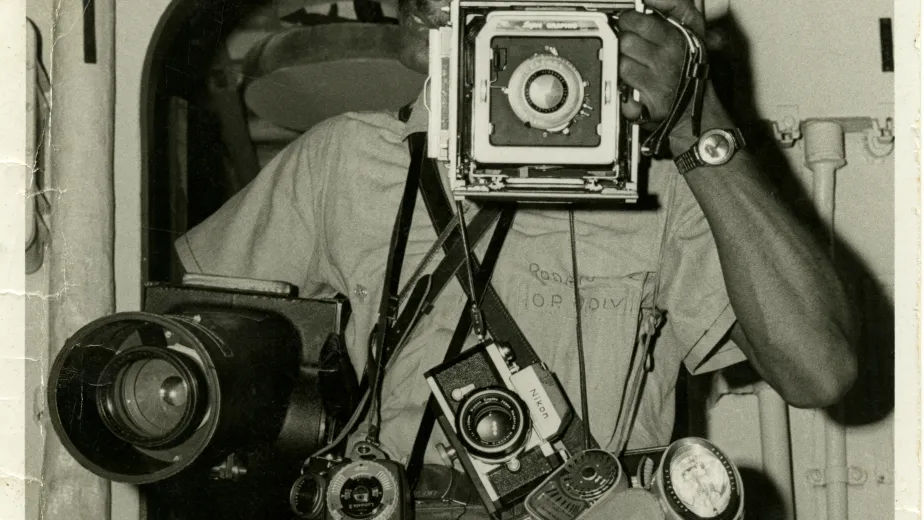 Educator Event: Using a Lens: Literacy, Creativity, and Documentation
For Teachers and Educators.
Event Information
| Date & Time | Tickets | Price | Location |
| --- | --- | --- | --- |
| Tuesday, November 7, 2023 | 9:30 AM - 3:00 PM (on-site) | Available | $10.50 | Intrepid Museum West 46th Street New York, NY 10036 |
The Museum's Photo Lab exhibit provides an opportunity to examine the critical and unsung role of photographer's mates and the importance of documenting all aspects of life on board a naval ship.
The camera lens captures not only significant events in time but also serves as creative expression. Join us at the upcoming teacher professional development as we explore the exhibit, analyze primary sources, delve into creative aspects of photography, and develop media literacy. This day of professional development will focus on how photography can be used to engage students, with a focus on multilingual learners, and provide a new lens to interact with the world around us. Morning coffee and tea provided.
Check-in begins at 9:00 AM. Instruction starts at 9:30 AM. $10.50 registration fee.
This workshop provides 4.25 CTLE credits to participating educators, classroom teachers, and paraprofessionals.