Image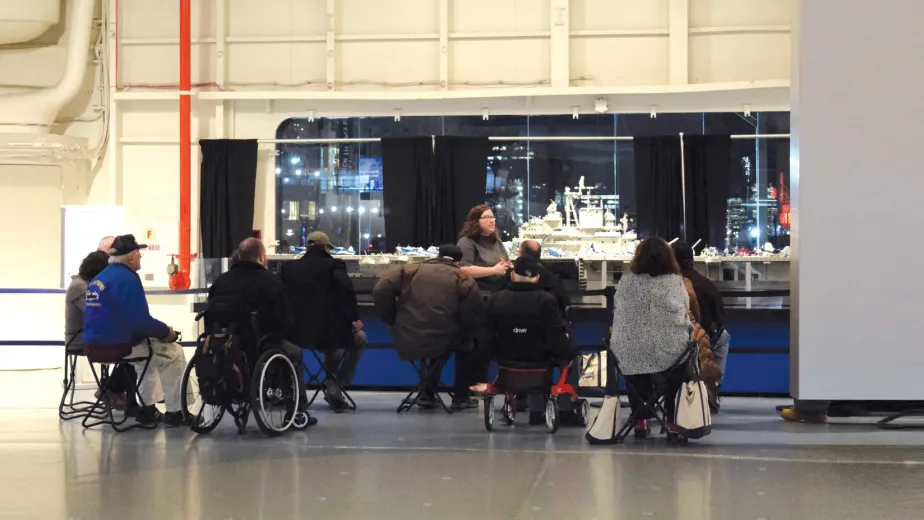 Access is a Top Priority
Visitors With Disabilities
We offer regularly scheduled programs related to history and innovation for individuals with disabilities and their families, and customized programs for schools and organizations. Specialized programs include enhanced sensory opportunities and support social-emotional and academic goals. Museum educators draw connections between participants' experiences and the challenges crew members, pilots, engineers and astronauts faced.
Early Morning Openings
The Intrepid Museum offers Early Morning Openings for children ages 3-18 with autism and their families before the Museum opens to the public. Families receive a sensory bag, can try activities based on different themes and can explore the Museum without crowds. Participants receive a social narrative ahead of time.
Sensory Friendly Evenings
On select weekdays, teens (14+) and adults with autism are invited to explore the Museum after hours during a fun sensory-friendly evening with friends and family. Different areas of the Museum are open for each program. All registrants receive a social narrative before the program.
Access Family Programs
The Intrepid Museum offers monthly programs for individuals with developmental disabilities and their families. These programs take place on select Sundays during regular Museum hours. Families take a guided, interactive tour or virtual tour of the Museum and can participate in art-making activities that everyone can enjoy.
Virtual programs take place over Zoom and include at-home activity packets. In-person programs take place at the Museum, with a morning session for children and an afternoon session for teens and adults. Programs are free, but registration is required.
Tea Dances for Individuals with Dementia and Their Care Partners
Put on your dancing shoes and join us for an afternoon of dancing and engagement with music from Intrepid's years of service (1943-1974), led by Rhythm Break Cares.
Tea Dances will take place at the Intrepid Museum on select Wednesdays from 2:00 pm to 3:00 pm. Free parking and free transportation to and from the Museum by car service is available for all participants in New York City.
American Sign Language Interpretation
American Sign Language (ASL) interpretation can be arranged for any Museum program at no cost. Please email access@intrepidmuseum.org (include "ASL Interpretation Request" in the subject line) as early as possible, ideally two weeks ahead of your program date.
Access Program Support
The FAR Fund, the J.E. & Z.B. Butler Foundation, The Mellon Foundation and The Barker Welfare Foundation all generously support the access programs available at the Intrepid Museum. The Museum's Access programs are supported, in part, by the Institute of Museum and Library Services, public funds from the New York City Department of Cultural Affairs in partnership with the City Council, and the New York State Council on the Arts with the support of the Office of the Governor and the New York State Legislature.
Image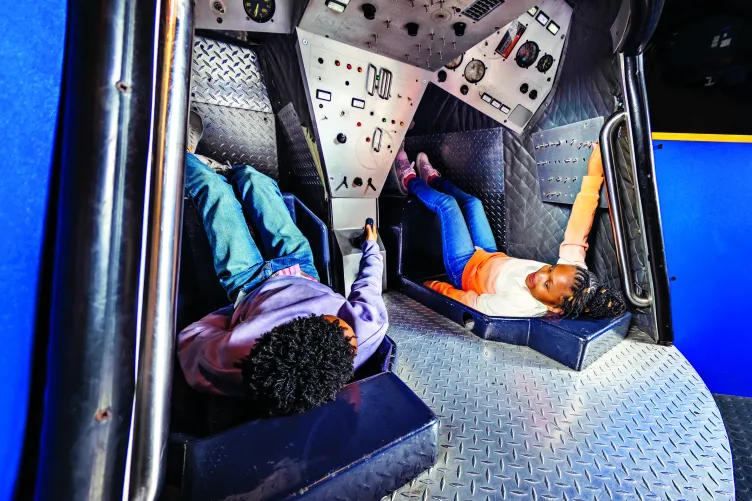 Visit
Explore an array of unforgettable experiences.
 
Image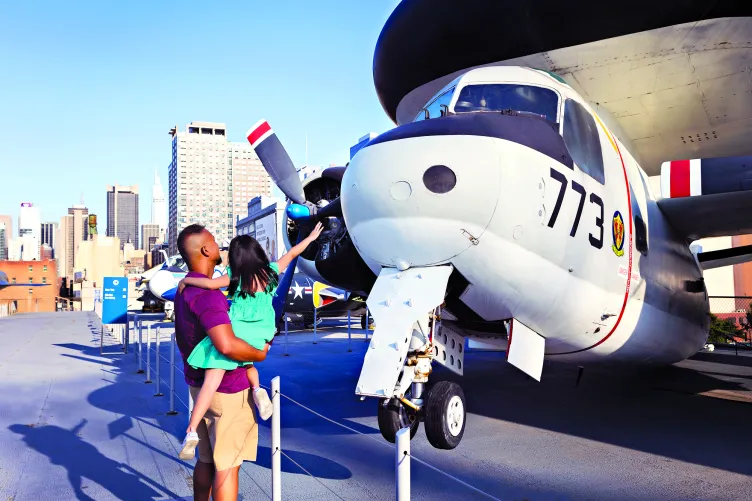 Membership
Enjoy exclusive benefits, including free admission. Learn more and join today.