Image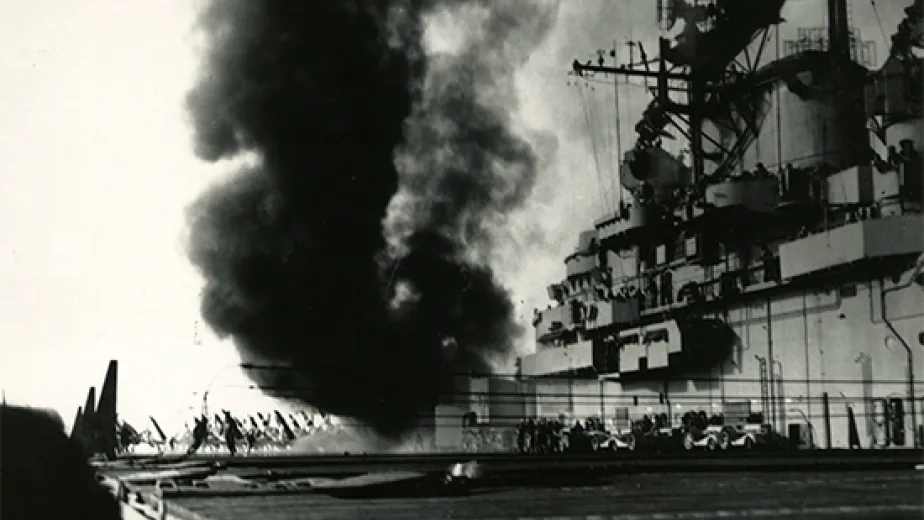 Intrepid Museum to Commemorate 75 Years since Kamikaze Attacks on Intrepid during World War II
November 25, 1944, has been called the darkest day in the ship's history. The Intrepid Museum will acknowledge those events and those who perished with a remembrance that will feature remarks from Ed Coyne, an Intrepid former crew member who served at the time of the attacks, Susan Marenoff-Zausner, president of the Museum, and Museum educators. The commemoration will also include a moment of silence at the exact times of the attacks and a multimedia presentation that tells the story of the attacks through the eyes and voices of two Intrepid crew members, part of the Museum's Kamikaze: Beyond the Fire exhibit. It will conclude with a wreath-laying by Intrepid former crew members.
Ed Coyne, age 93, served as a seaman on Intrepid and was assigned to the V2G gasoline division. His duties included taking care of the aircraft on the hangar deck and manning the fuel pumps and flight deck phones. Ed survived the Japanese kamikaze attacks in the Pacific Theater in 1944.
Kamikaze: Beyond the Fire
The Museum recently debuted an enhanced, more robust Kamikaze: Beyond the Fire exhibit. Through a collaboration with the Chiran Peace Museum in Kyushu, Japan, the exhibit presents stories alongside each other of young men on both sides of the devastating attacks on Allied warships. Artifacts from the United States and Japan, firsthand accounts from survivors and an immersive multimedia experience reveal the history and impact of kamikazes.
Image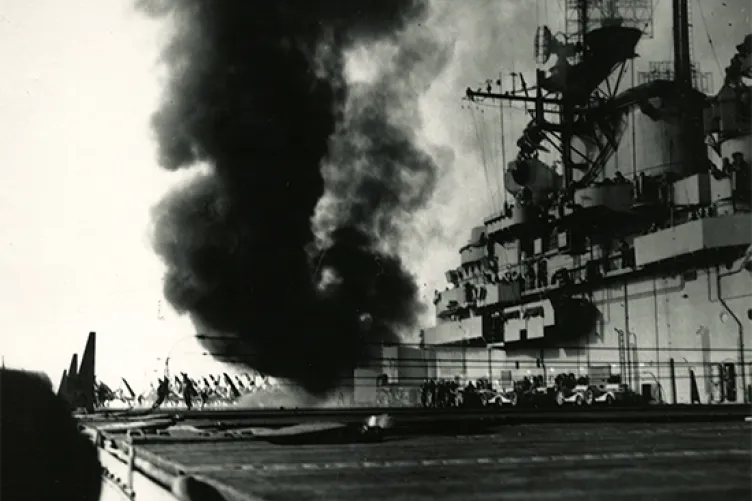 Image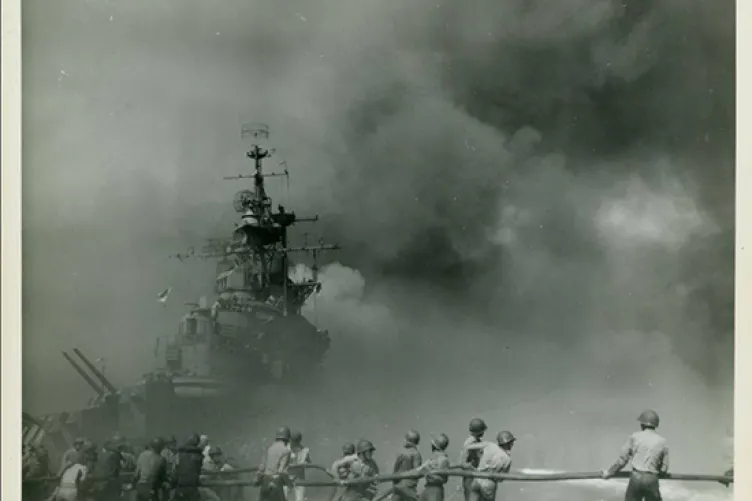 Image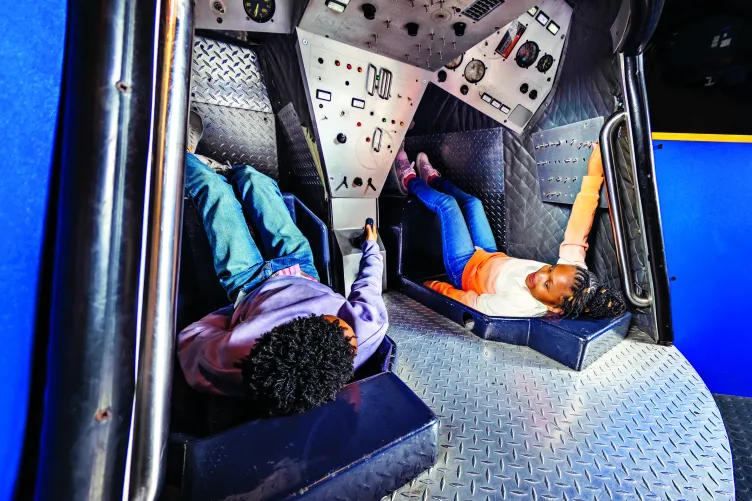 Visit
Want to visit the museum? We would love to have you! Find out all about our offerings here and plan your trip today.
Image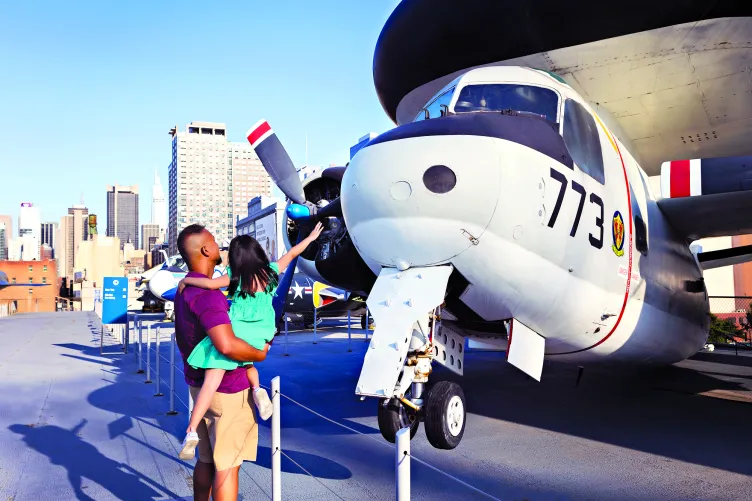 Membership
If you join our membership program you can visit the museum any time! Plus enjoy many membership perks at a discounted rate.