Image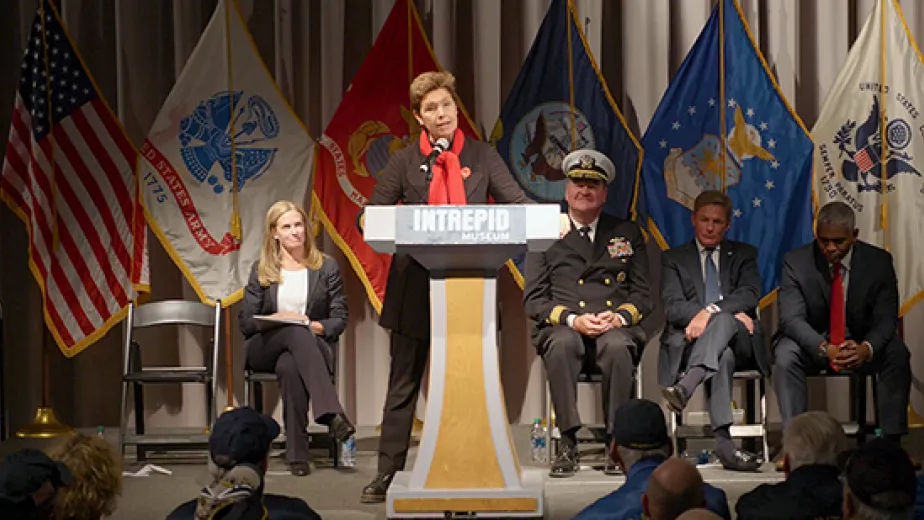 Intrepid Museum Commemorates Veterans Day
On Monday, November 11, the Intrepid Museum paid tribute to those who have served our nation, reminding them that their commitment, sacrifice and will to protect our freedom is never taken for granted. Servicemen and women and former crew members of Intrepid, including 92-year-old World War II veteran Keith Butterfield, were in attendance at the Museum's annual Veterans Day ceremony.
Remarks were made by Loree Sutton, M.D., Brigadier General (Retired), U.S. Army; Commissioner of the NYC Department of Veterans' Services, James Hendon (Lieutenant Colonel, U.S. Army Reserve); Rear Admiral Charles W. Rock, Commander, Navy Region Mid-Atlantic; Ken Fisher, co-Chairman of the Museum; and Susan Marenoff-Zausner, President, Intrepid Museum.
Following the remarks, a commemorative wreath was laid in the Hudson River to honor of all United States veterans and former crew members of Intrepid.
The ceremony was broadcast on the Museum's Facebook page. Click below to view:
The Intrepid Museum offers year-round free admission to all U.S. veterans, active military and retired military, thanks to the generous support of Bank of America.
Image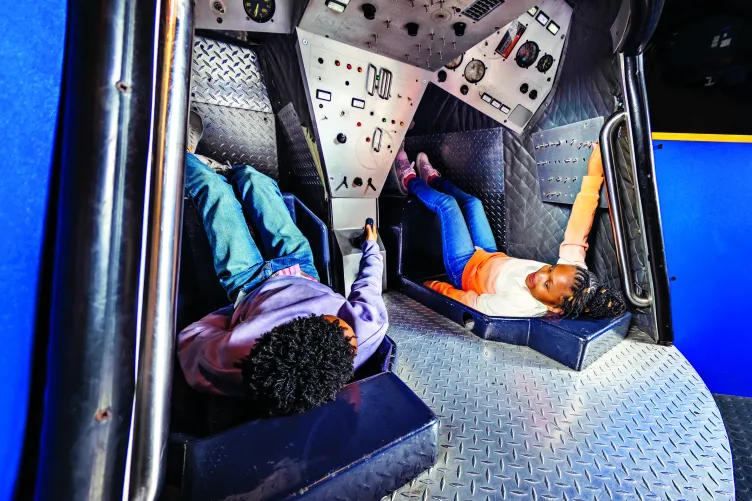 Visit
Want to visit the museum? We would love to have you! Find out all about our offerings here and plan your trip today.
Image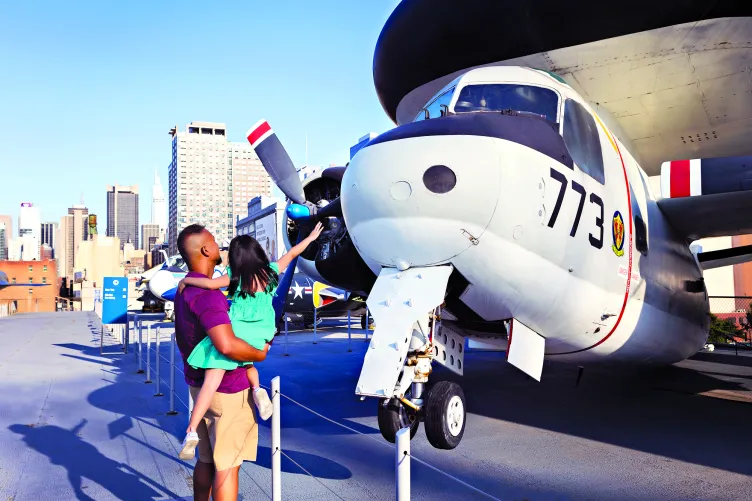 Membership
If you join our membership program you can visit the museum any time! Plus enjoy many membership perks at a discounted rate.