Image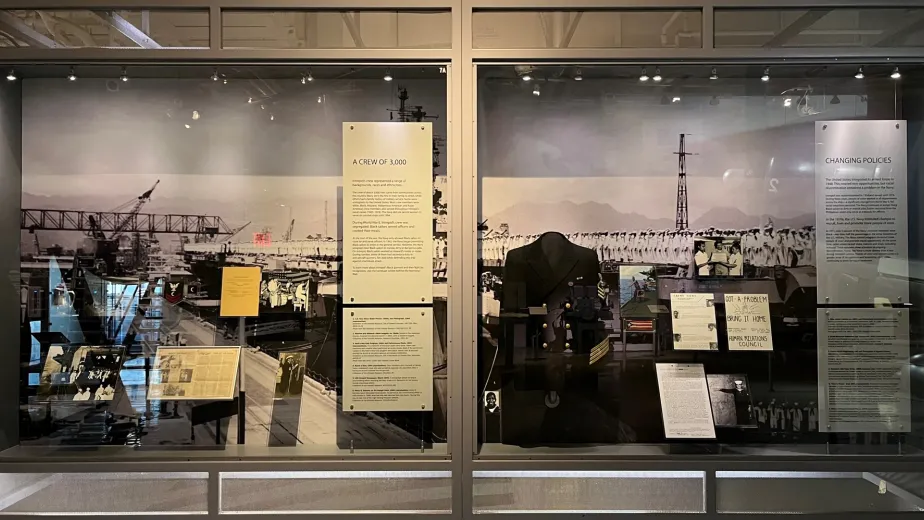 Intrepid Museum's Full Muster Project Exploring Underrepresented Stories in U.S. Navy
The Museum's permanent exhibition showcases a range of artifacts, archives, and photos to document the history of Intrepid and display the humanity Last year, the Intrepid Museum was awarded a competitive federal grant from the National Endowment for the Humanities (NEH) under its agency-wide program, American Rescue Plan: Humanities Organization to support Full Muster: Inclusive Histories on Historic Naval Ships, a one-year project drawing upon collections and resources across naval ship museums, as well as other museums and archives, to explore underrepresented stories in U.S. Navy service from World War II through the present.

A diverse cross-section of Americans served in the Navy, at sea, and at home. Yet too many stories remain untold. The project, underway now, will broaden the narrative by amplifying stories of Black, Asian American, Latino, Indigenous American, and LGBTQ+ service members.
"This important NEH grant will help enable us to promote inclusivity in history by highlighting the roles and contributions of service members from a wider range of backgrounds, particularly those who have been left out of the historical narrative," says Jessica Williams, Curator of History and Collections at the Intrepid Museum.
At its fulfillment, Full Muster will result in three products: a shared inventory of relevant collections from participating museums; new education resource sets; and new interpretive content on the Intrepid Museum's free accessible mobile guide, which offers engaging content and facilitates navigation around the Museum. These resources and content will be shared with the broader ship museum community, expanding the capacity of museums across the U.S. to explore the contributions and complexities surrounding military service.

New diverse content incorporated into the Museum's education programming and via the Museum's accessible guide throughout its exhibits will debut in December 2022.
The National Endowment for the Humanities (NEH) is an independent federal agency created in 1965. It is one of the largest funders of humanities programs in the United States. The American Rescue Plan recognizes that the cultural and educational sectors are essential components of the United States economy and civic life, vital to the health and resilience of American communities.
Image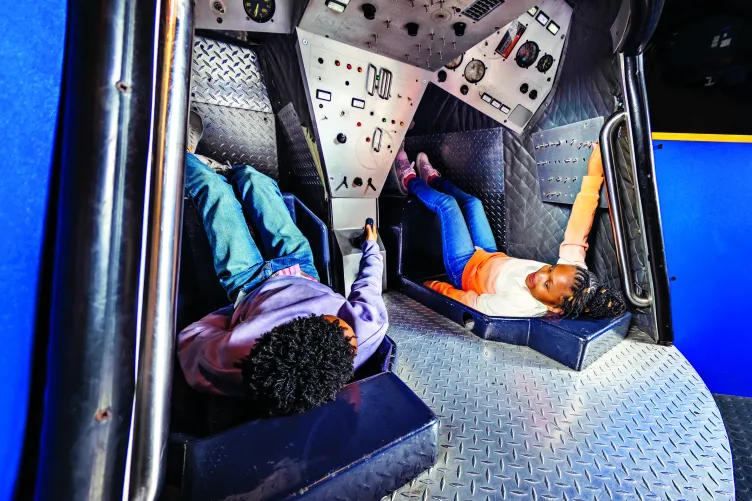 Visit
Want to visit the museum? We would love to have you! Find out all about our offerings here and plan your trip today.
Image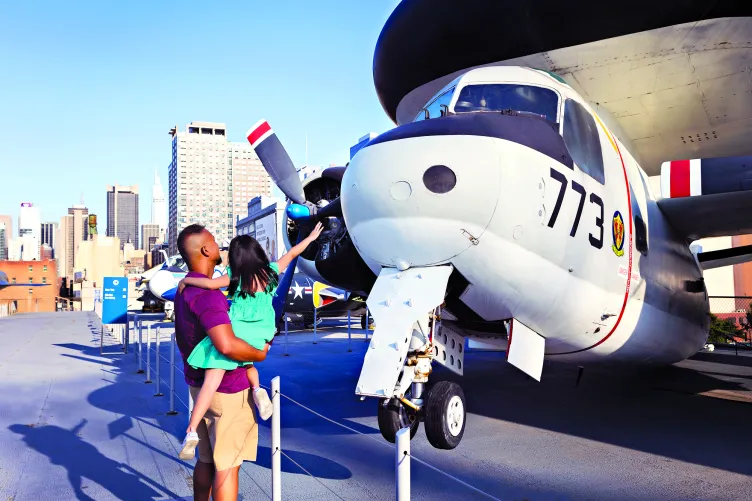 Membership
If you join our membership program you can visit the museum any time! Plus enjoy many membership perks at a discounted rate.