Image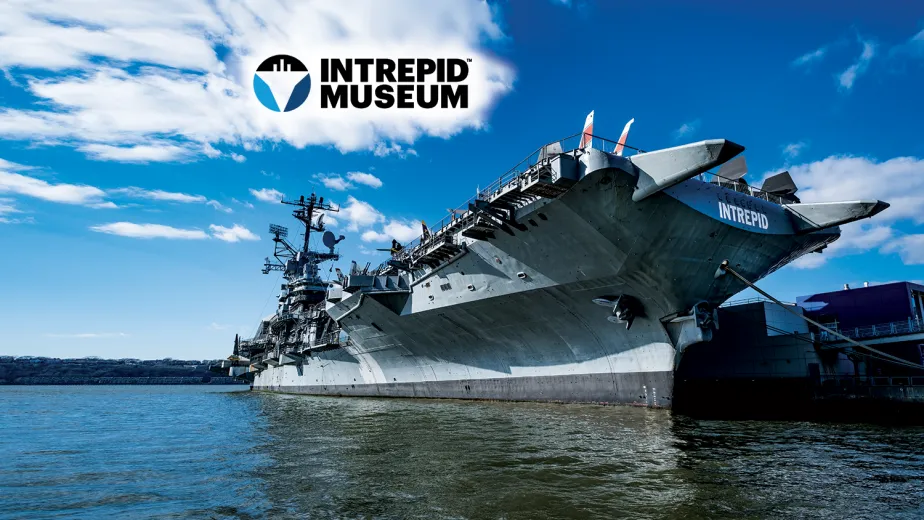 Introducing the Intrepid Museum's New Look
The Intrepid Sea, Air & Space Museum, which opened its doors more than four decades ago in 1982, will now be officially named the Intrepid Museum, reflecting the next phase in its evolution as a leading cultural institution. The Museum also introduces a new logo, website and messaging that continue to honor and pay homage to its storied past and all who served aboard Intrepid, while also reflecting the Intrepid Museum's commitment to remaining dynamic and relevant for generations to come.
The new icon is a stylized depiction of the aircraft carrier Intrepid as seen from the bow. It is framed by three color panels that suggest the Museum's collection of space vehicles (black), seafaring vessels (sea blue), and aircraft (sky blue).
The logo features three pillars that represent different manifestations. While "Sea," "Air" and "Space" are literal, reflecting the types of artifacts in the Museum's collection, the pillars also guide efforts to serve visitors, whether in-person at the Museum or through digital programming. They embody that the Intrepid Museum is "Bold," "Dynamic" and "Immersive"; the Museum's content depicts the "Past," "Present" and "Future"; that as a cultural institution, it upholds its core values of "Integrity," "Innovation" and "Inclusivity"; and that it always stays true to its founding mission to "Honor," "Educate" and "Inspire."
"As we've grown and evolved as a museum, it became clear that our brand needed to evolve with us," said Susan Marenoff-Zausner, president of Intrepid Museum. "The new, more contemporary design of our logo broadens our ability to define ourselves, becoming less limiting and allowing us to elevate the perception to meet who and what we are. This refreshed iconography and name better capture where we are today and where we aspire to be, while also providing exciting opportunities to expand our reach."
In conjunction, the Museum also launched an updated website at IntrepidMuseum.org, with design features that reflect the new logo and color scheme, improved ticket functionality and enhanced navigation for both desktop and mobile.
The simplified name and new logo are accompanied by a new tagline that incorporates our visitor experience: "Be Curious. Be Inspired. Be Intrepid."
"For more than 40 years, the dedicated Intrepid Museum team has diligently carried on the legacy of all who served aboard USS Intrepid," said Al Schumacher, who served on USS Intrepid from 1971-1973 and is president of the USS Intrepid Former Crew Members Association.
"I am proud of how the history of the ship, its innovations, and the stories of its crew continue to educate and inspire people of all ages, and I am delighted about the new logo. It duly pays tribute to our history, while also helping to ensure that these important stories live on."
The Intrepid Museum worked with Tronvig and GreyBox Creative in support of its rebrand initiative.
"It's an honor to help shepherd the brand metamorphosis of a New York City icon," said James Heaton, founder of Tronvig.
The new logo simplifies the shape of the bow of the ship, which is the view most people encounter when approaching the Museum's entrance. When this shape is rotated, it cleverly transforms into the silhouette of an aircraft in flight and a spacecraft ascending into the sky.
"When I saw the ship transforming into a jet and a spaceship, I knew we had landed the concept," said Vincent Fatato, president of Greybox Creative.
Image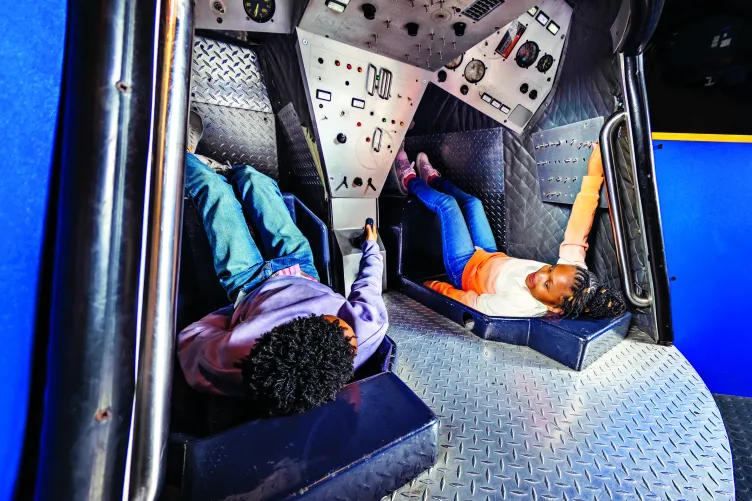 Visit
Want to visit the museum? We would love to have you! Find out all about our offerings here and plan your trip today.
Image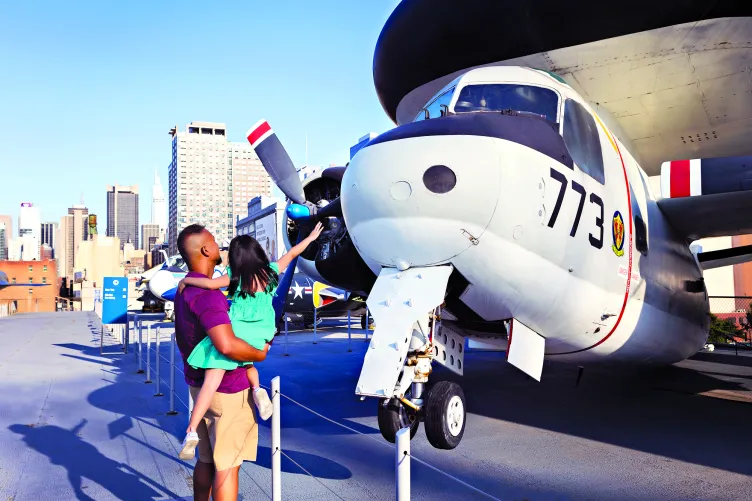 Membership
If you join our membership program you can visit the museum any time! Plus enjoy many membership perks at a discounted rate.