Image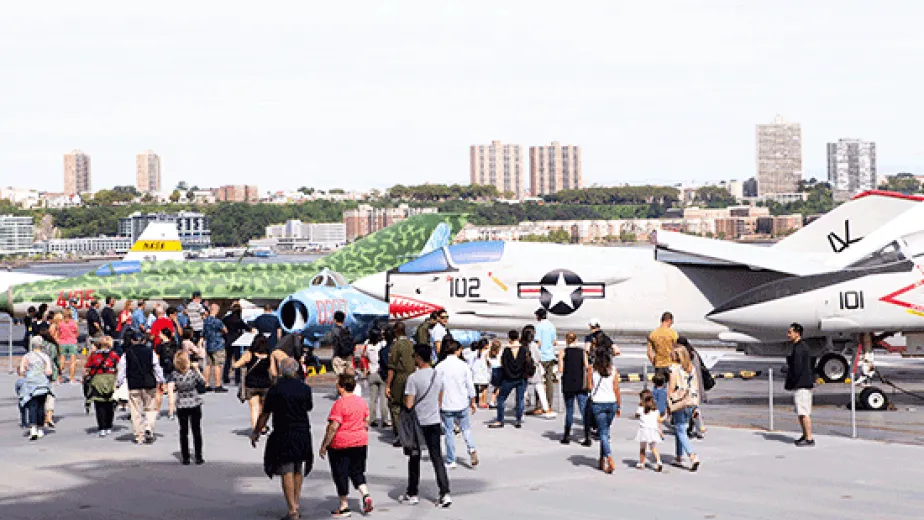 The Museum caps successful Smithsonian Museum Day ranking number one in New York!
Coincides with the Launch of Groundbreaking Mixed Reality Experience Defying Gravity: Women in Space powered by Microsoft HoloLens
Out of the more than 1,500 institutions participating in the 14th annual Smithsonian magazine Museum Day, the Intrepid Sea, Air & Space Museum ranked third nationwide with 10,339 ticket downloads – one of only three institutions to exceed the 10,000 mark. The day's attendance of 12,608 was one of the highest in the 36-year history of the Museum. In New York State, the Intrepid Museum saw the highest participation from among the more than 100 institutions that took part in the initiative.
Museum Day, an annual celebration of boundless curiosity hosted by Smithsonian magazine, was held this year on Saturday, September 22. Participating museums and cultural institutions across the country provided free entry to anyone presenting a Museum Day ticket, available online to all visitors.
The theme of this year's Museum Day was Women Making History. In that spirit and in conjunction with Museum Day, the Intrepid debuted an exciting new mixed-reality experience Defying Gravity: Women in Space powered by Microsoft. 
Located beneath the space shuttleEnterprise, the mixed reality experience, designed for Microsoft HoloLens and narrated by a holographic capture of engineer, physician, and former NASA astronaut, Dr. Mae Jemison, takes guests through women's pivotal yet often unsung contributions to space exploration. Defying Gravity, created in collaboration with Microsoft and the Smithsonian, uses the space shuttle Enterprise as an entry point to explore the U.S. space program and its journey to inclusion. The experience is open now through September 21, 2019.
"Museum Day shines a light on all that our nation's cultural institutions have to offer and makes museum experiences accessible for all. It is incredible that more than 450,000 people took part across the country and engaged with the art, history, and science available in their communities," said Susan Marenoff-Zausner, president of the Intrepid Sea, Air & Space Museum.
"We are thrilled so many people came to experience the Intrepid Museum's exhibitions, historic artifacts, and particularly our new mixed reality experience. It's an exciting way for us to utilize cutting-edge technology to tell important stories in a compelling and relevant way, and our collaborations with Microsoft and Smithsonian helped make that possible."
Image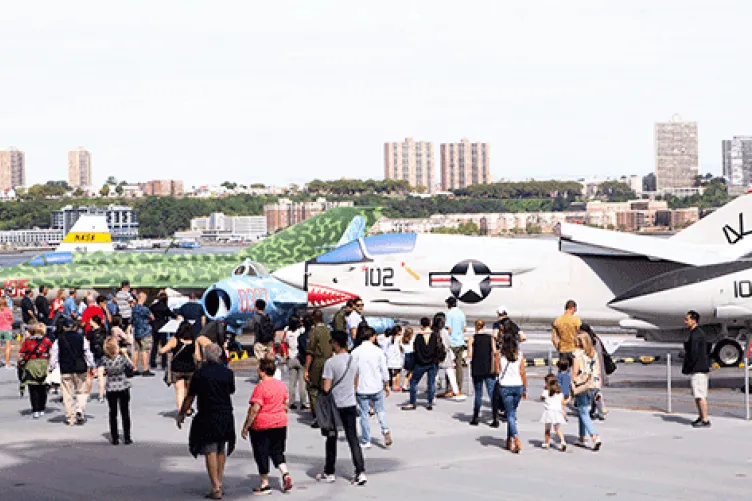 Image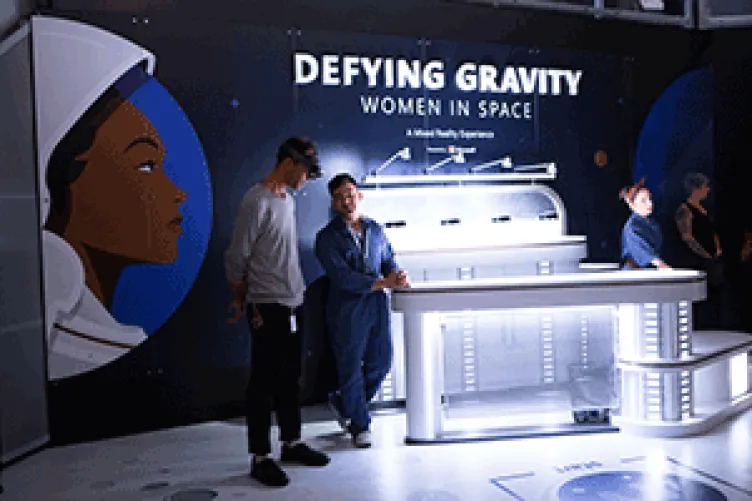 Image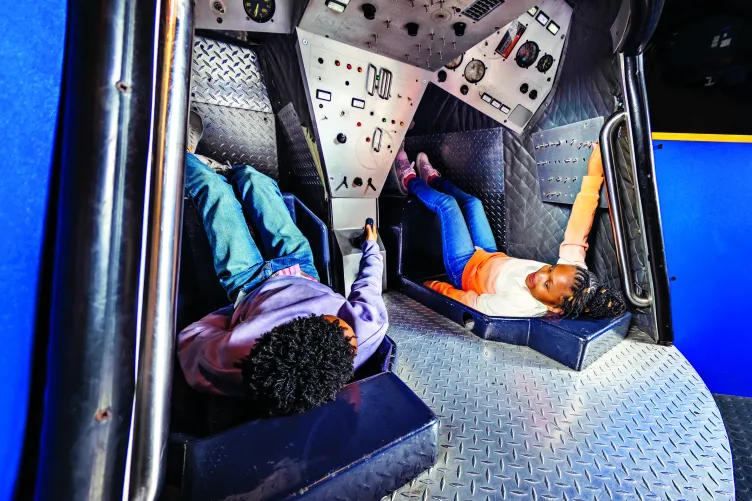 Visit
Want to visit the museum? We would love to have you! Find out all about our offerings here and plan your trip today.
Image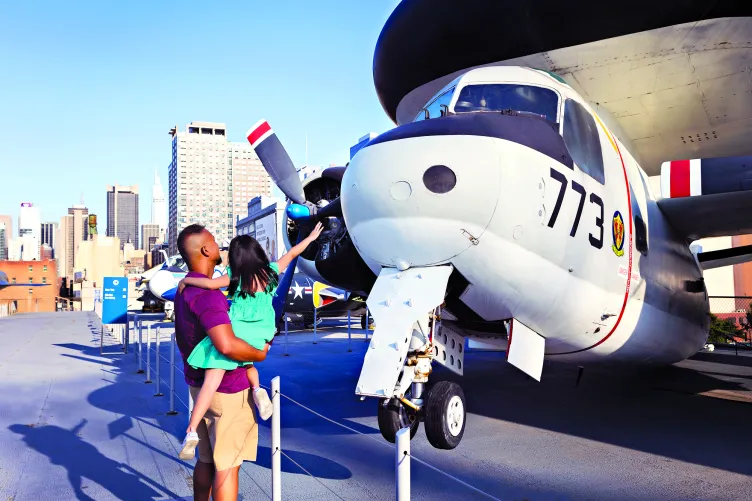 Membership
If you join our membership program you can visit the museum any time! Plus enjoy many membership perks at a discounted rate.