Image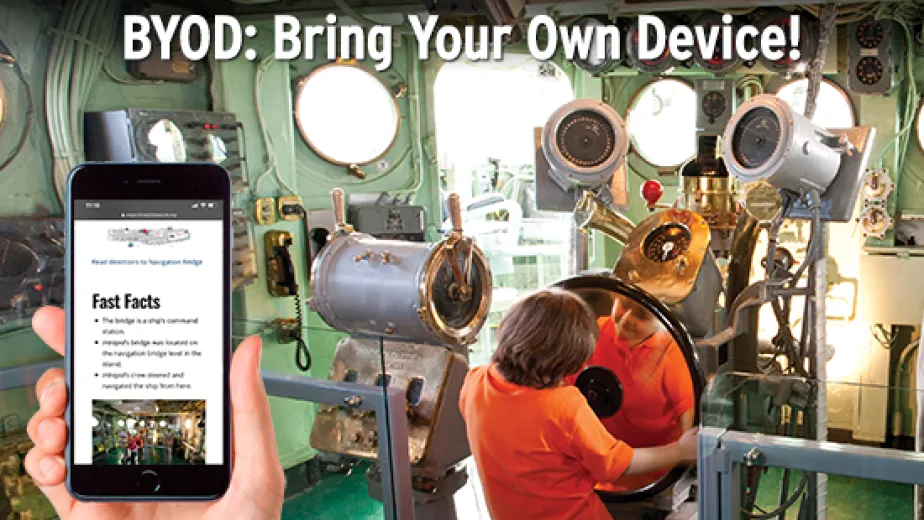 Museum Launches Interactive Mobile Guide
The Intrepid Museum has debuted an innovation in accessible museum experiences: the Bring Your Own Device (BYOD) Mobile Guide, which allows guests to access exhibit content on their personal smartphones. The Museum and NYU's Ability Project teamed up to develop this free interactive guide as part of a grant from the Institute of Museum and Library Services (IMLS).
The BYOD Mobile Guide helps visitors navigate the Museum and offers a rich collection of content including fast facts, visual descriptions, historic photos, videos and oral histories, statistics, and deep dives into various artifacts and spaces. It also helps combat several COVID-related challenges such as eliminating shared audio tour devices and preventing crowding around exhibit labels.
Seventeen experiences are currently available, including numerous spaces within the aircraft carrier Intrepid, the supersonic airliner Concorde and the space shuttle Enterprise. More experiences are expected to launch in the coming months.
The BYOD Mobile Guide can be accessed in person at the Museum by scanning QR codes located near featured exhibits. To view the guide before your visit, click the link below.
Image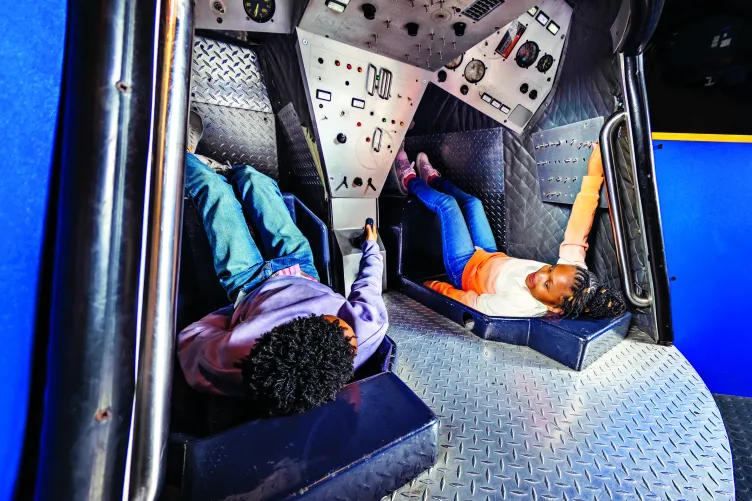 Visit
Want to visit the museum? We would love to have you! Find out all about our offerings here and plan your trip today.
Image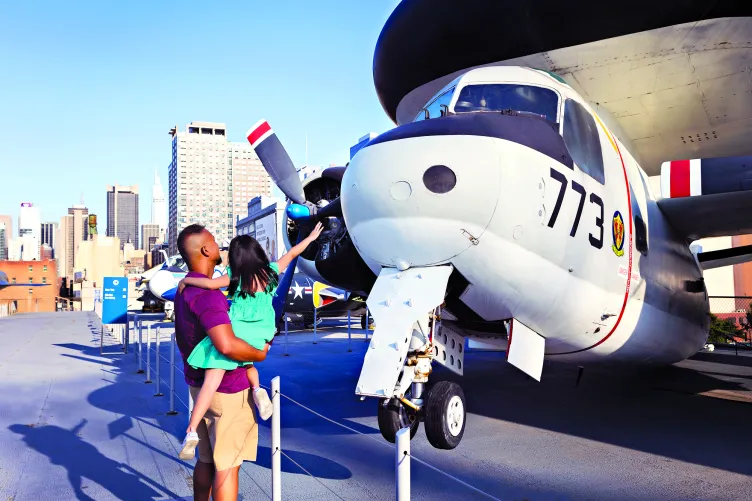 Membership
If you join our membership program you can visit the museum any time! Plus enjoy many membership perks at a discounted rate.