Image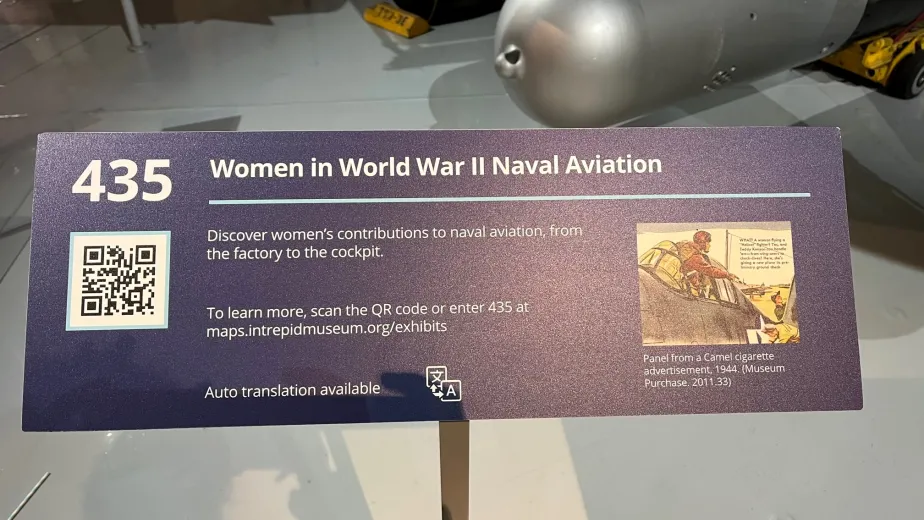 New Mobile Guide Stops Introduced Through Full Muster Project Explore Diverse Stories of Service
People from many different backgrounds served on Intrepid and Growler. Telling a wide range of their stories enables the Museum to share a rich and full history of our two historic vessels. This includes exploring the barriers that some Navy personnel faced based on their race, gender, sexuality or nation of origin.
The Intrepid Museum just launched 15 new mobile guide stops that examine some of these stories. Each new stop includes a video, many of which feature former Navy personnel sharing their experiences. The videos are part of a larger project called Full Muster: Inclusive Histories on Historical Naval Ships, which sheds light on stories that are often overlooked.
A number of the new mobile guide stops focus on the experiences of Black sailors. The Navy's discriminatory policies limited the service of Black personnel through the 1940s, and discriminatory practices persisted for decades after the Navy lifted formal barriers. Segregation at Sea features Black sailors describing their service on board combat ships during World War II. Reforming the Navy explores the Navy's efforts to address racial discrimination in the 1970s.
Other mobile guide stops explore the experiences of sailors who enlisted from the Philippines, the contributions of shipyard workers, and the role of women in World War II naval aviation.
Visitors can access the new mobile guide stops by scanning QR codes at the Museum or by visiting maps.intrepidmuseum.org. The stops include accessibility features such as video captioning and audio description in English, automatic translation of written content, and screen reader compatibility.
The second part of Full Muster, a set of new educator resources and lesson plans, will launch this spring. As part of this project, the Intrepid Museum worked alongside Battleship Cove; Battleship Missouri; Battleship New Jersey; Battleship North Carolina; Patriots Point Naval & Maritime Museum; and the USS Hornet Sea, Air & Space Museum. We are grateful to these museums for sharing materials from their collections, some of which appear in the Intrepid Museum's new mobile guide stops.
 
Full Muster was possible in part by the National Endowment for the Humanities: Democracy demands wisdom. This project is also made possible in part by the Harry S. Black and Allon Fuller Fund, Bank of America, N.A., Trustee, and by the Sarah K. de Coizart Article TENTH Perpetual Charitable Trust.
Image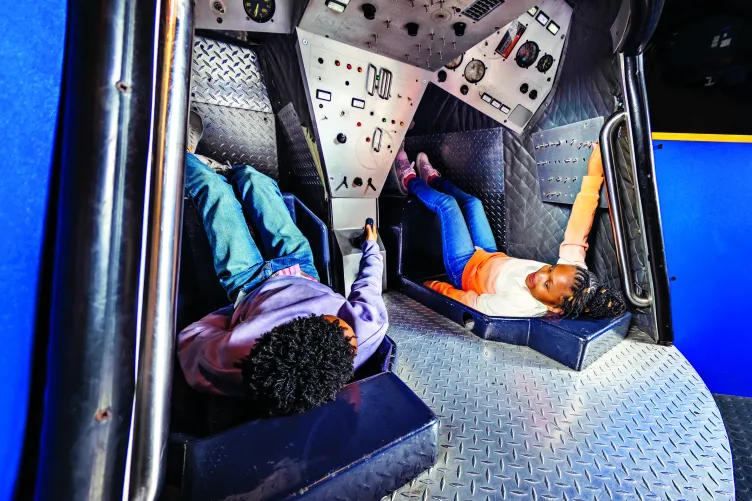 Visit
Want to visit the museum? We would love to have you! Find out all about our offerings here and plan your trip today.
Image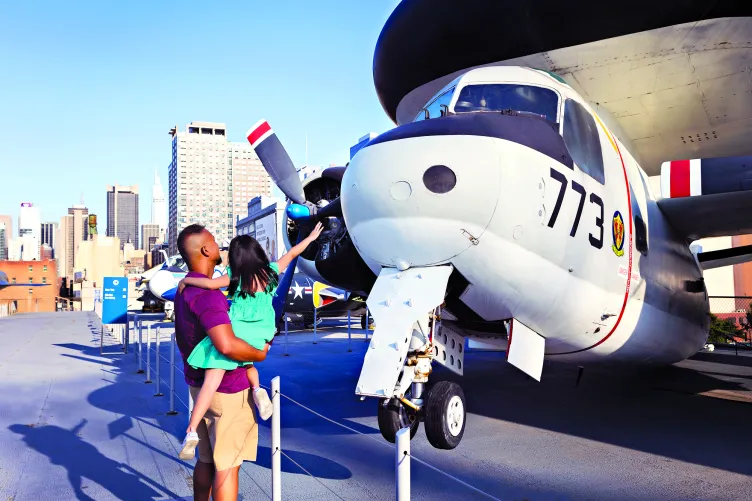 Membership
If you join our membership program you can visit the museum any time! Plus enjoy many membership perks at a discounted rate.