Celebrate With Us
Birthday Parties
Every birthday is a special day to remember. At the Intrepid Museum, you can choose from exciting themes, value packages and customized options to create a unique and fun-filled birthday adventure for your child.
Image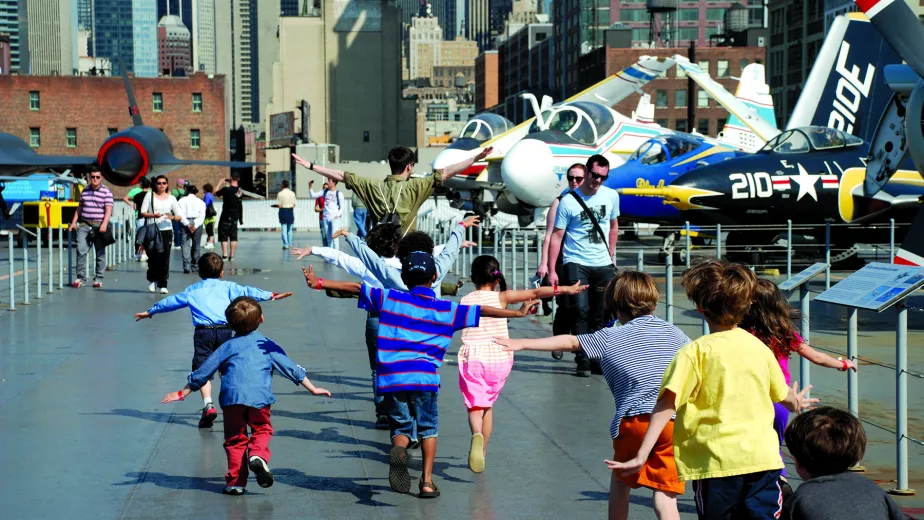 Image
Image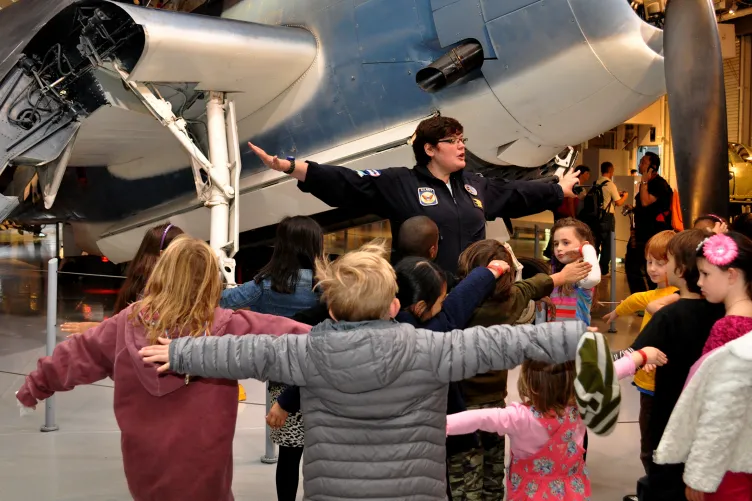 Image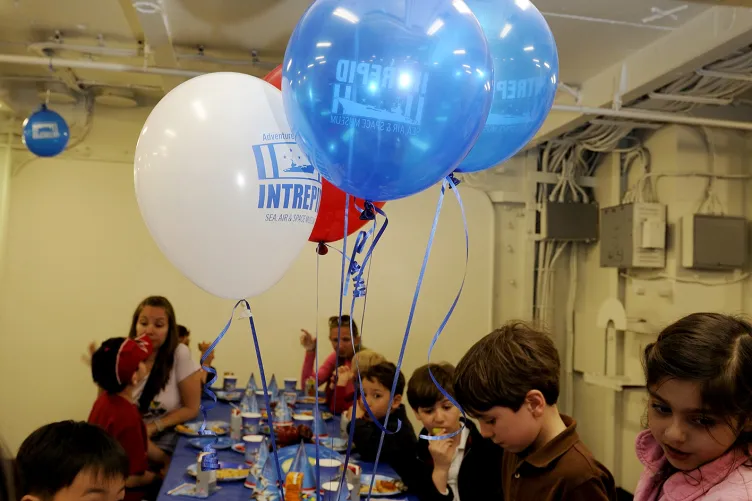 Image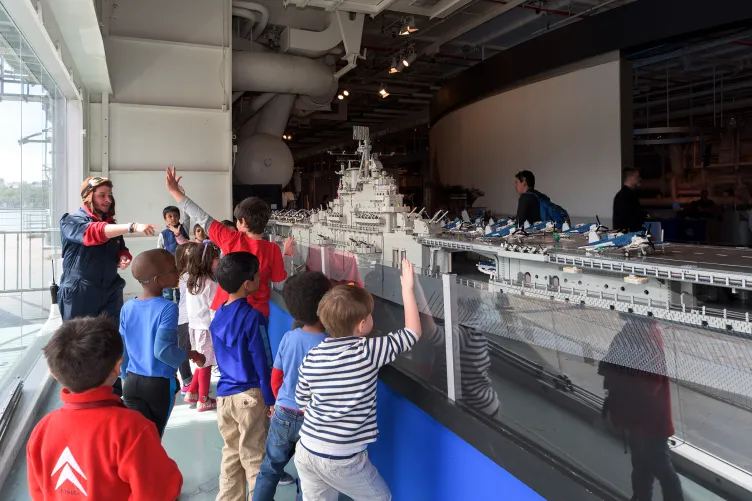 Image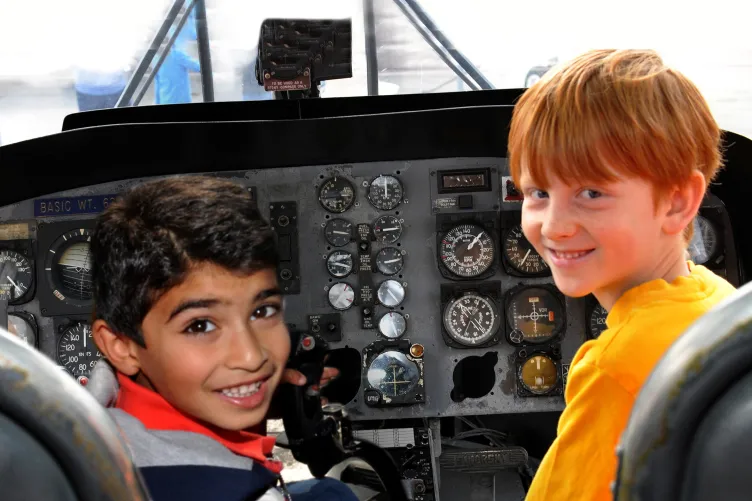 Make Their Day
Host a Party as Unique as They Are
With the legendary aircraft carrier Intrepid, the space shuttle Enterprise, the world's fastest jets and more, we can help you create a unique birthday celebration that your child will love today—and remember forever.
Step 1
Pick a Date
Parties can only be booked on weekends. Space is limited and slots fill up quickly!
Image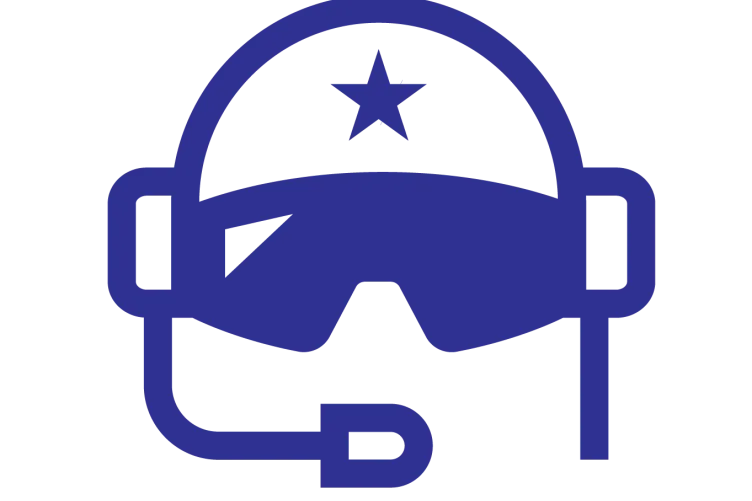 PILOT
Prepare for action-packed fun as you are greeted by your host, ready for flight in their Top Gun flight suit. Explore the cockpit of a Coast Guard helicopter on a private tour!
Image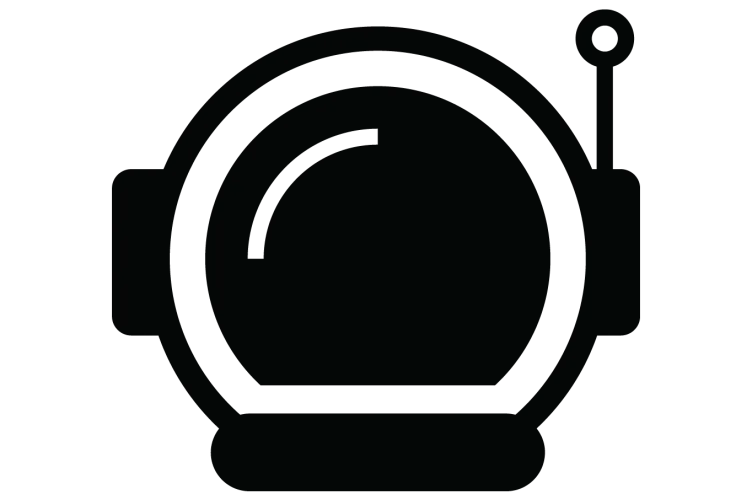 ASTRONAUT
Marvel at the space shuttle enterprise on your private tour, then blast off in our Cosmic Coaster simulator. Explore the universe and make your own galaxy slime!
Image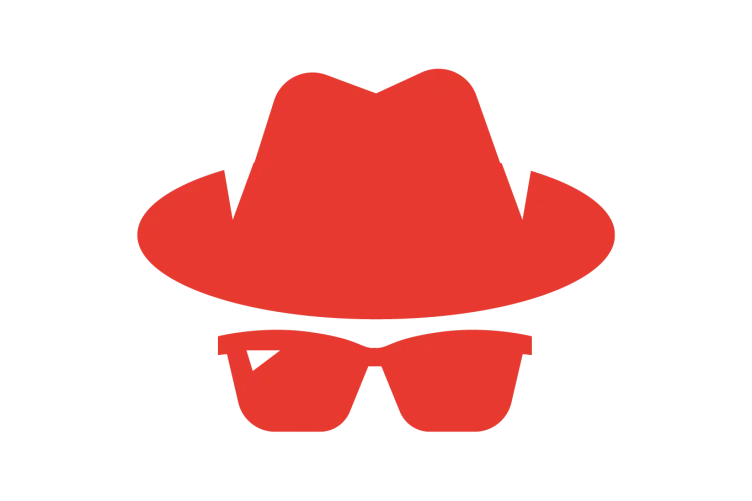 SPY
Go undercover with your secret agent hosts, dressed in stealth mode. Get up close to the A12, which was used to gather super-secret spy intel and complete a personalized scavenger hunt!
Image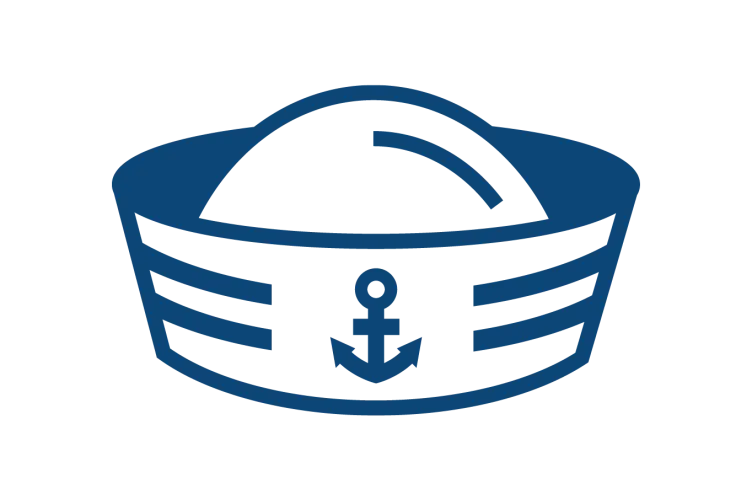 MARINE
Climb aboard for a fantastic birthday adventure! Complete a fun, Marine-style challenge course right on the ship with your friends!
Silver Party Package
$1,495 – each additional guest $49
Family Level Members and above receive 15% off
Admission to the Intrepid Museum complex for up to 30 guests, including adult and child guests
2 Party hosts with 1 in costume
Interactive Museum tour
Themed activity
Ride in the XD simulator
Paper goods, food and beverage
Birthday Cake
Gold Party Package
$1,895 — each additional guest $63
Family Level Members and above receive 15% off
All benefits of the Silver Party Package plus
Happy Birthday message on entrance screens
Spaceshuttle playset for the birthday child
Goody bags
Balloons
Intrepid invitations
1-year Intrepid Museum Family Membership
Platinum Party Package
$2,395 — each additional guest $80
Family Level Members and above receive 15% off 
All benefits of the Gold Party Package plus
FREE private room upgrade
Aircraft carrier playset for the birthday child
Intrepid thank you cards
Step 4
Explore Available Add-Ons
From longer hours to more privacy, we offer a wide range of extras to make your celebration memorable.
Extended hours
Private room
Additional party hosts
Extra party platters for adult guests
Step 5
Contact Us to Book
Contact our Group Sales Department by clicking the link below and book your party today.
Testimonial
Tanya
"I wanted to reach out and let you know how much we were blown away by the fantastic Intrepid birthday party for our son. It was, without a doubt, the BEST party we have ever had for one of our kids here in the city! Several parents are still raving about how much fun the kids had and Malcolm talks about it every day. I can't think of a better way to have celebrated the big '5."
Testimonial
Suzanna
"I just wanted to take a moment to tell you again how happy we were with William's Birthday Party experience! You all made it such a wonderful event! The kids were enthralled, the parents were engaged and the birthday boy's parents were relaxed. Perfect!"
Testimonial
Dave and Cecile
"Just a note of thanks to you and the wonderful staff who supported an epic birthday party that both children and adults thoroughly enjoyed. The day was fun, educational, exciting… and, again, fun."
Testimonial
Denis Gallagher
"It was great! Really thought the hosts did an amazing job keeping the kids (and adults) educated and engaged. Intrepid puts on a great show!"
Testimonial
Drs. Michael and Suzanne Garfinkle
"Our party host distinguished herself as a wonderful, energetic host with a keen sense of how to appeal to five-year-olds. She controlled the group with great grace and skill and engaged them throughout. In sum, the party was a great success and we thank you for a great day on the Intrepid."
Image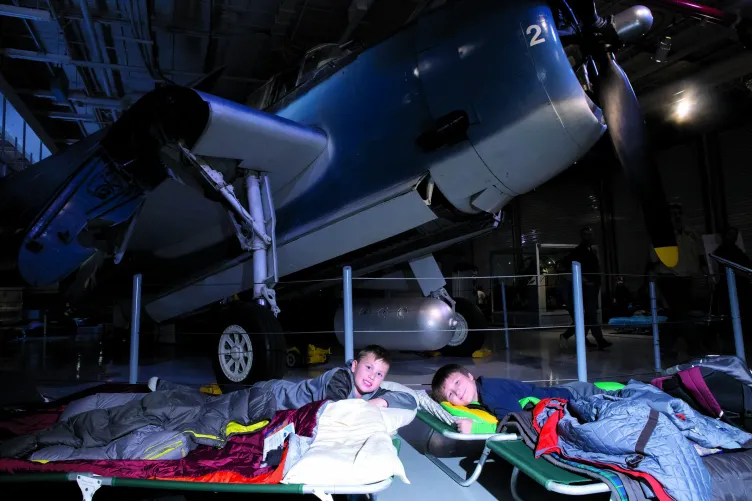 Birthday Overnights
Ever thought about hosting a birthday sleepover on the ship? Check out our overnight birthday package during Operation Slumber and turn their special day into an extra special night. 
 
Image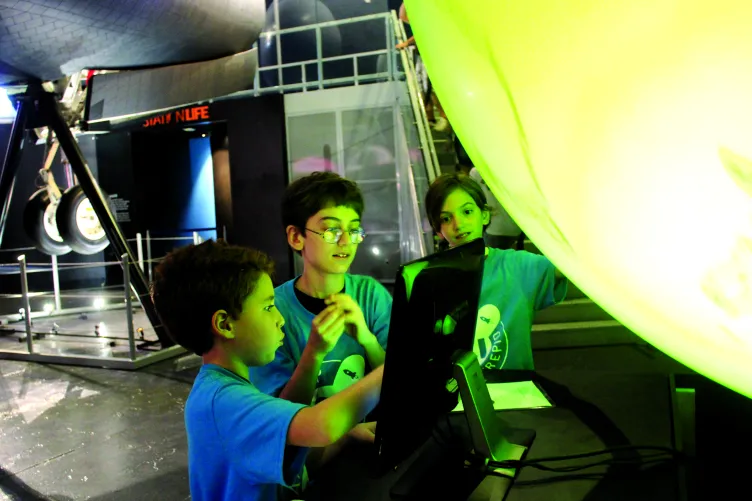 Shaping Future Leaders
Our year-round youth programs are perfect for teens interested in learning more about STEM, connecting with colleges and mentors, gaining leadership skills or just spending time with friends.