Year-end Message from Museum President
Dear friends, This year was truly special for the Intrepid Museum, as we celebrated the 40th anniversary of this one-of-a-kind cultural institution. We occupy an important and unique position among our peers, using stories from our past to inspire future generations at the intersection of history and innovation. 
Our responsibility is to provide an inclusive and welcoming environment for all to engage with us, and serves as the lens through which we conduct all of our programs and exhibits. With that as our guiding principle, it was a milestone year filled with so many lasting memories and highlights:
The opening of "On the Mend: Restoring Intrepid's Sick Bay" set the stage for the Museum's large-scale effort to restore and interpret the ship's medical clinic.
"Women Astronauts of the Space Shuttle Era," a new bilingual exhibit in English and Spanish, is shining a spotlight on the women astronauts who have made critical contributions to human space flight.
Legendary Apollo 13 astronaut Fred Haise enthralled a sold-out audience for an in-person Astronomy Night program.
A co-stream with NasaSpaceFlight during the much-talked-about DART Terminal Approach and Impact has generated more than half a million viewers to date.
The delivery of the National Endowment for the Humanities (NEH) supported Institute for Teachers: Perspectives on WWII in the Pacific, immersed educators from across the country in research, learning and the development of more inclusive classroom materials.
The inaugural Unstoppable Women Leadership Symposium engaged ambassadors, mentors, and partners to inspire the next generation of leaders in STEM and entrepreneurship.
Through NEH support for the Full Muster: Inclusive Histories on Historic Naval Ships project, which enables us to explore and tell underrepresented stories of service including aboard Intrepid, new free accessible mobile guide stops were launched including: Women in WWII Aviation, Navy Segregation During WWII, Serving in Silence and the founding of the Human Relations Council, to name a few and with more to come.
A 3D scanning of the entire ship was completed, which will ultimately enable us to use additional technologies such as virtual reality to story tell about amazing spaces and places within the Museum that visitors will never be able to physically access.
And perhaps most gratifying was seeing audiences, live and in-person, so engaged during Fleet Week, Free Fridays, Astronomy Nights, and Girls in Science & Engineering Day, after so much of our world had turned virtual these last two-and-a-half years. Seeing the joy on faces and the impact we're making is uplifting.
An incredible year and a tough act to follow yet we are beyond excited about 2023 and the years to come. The 80th commissioning anniversary of Intrepid is on the horizon, sure to be a poignant and memorable celebration, as well as the furthering of our ongoing efforts to open and make accessible more and more of the ship physically and virtually.
On behalf of my colleagues, I'd like to offer my sincere gratitude for your continued support and for being an important part of our journey. Have a safe, healthy, and happy holiday and New Year!  
Sincerely,
Susan Marenoff-Zausner
President, Intrepid Sea, Air & Space Museum
Image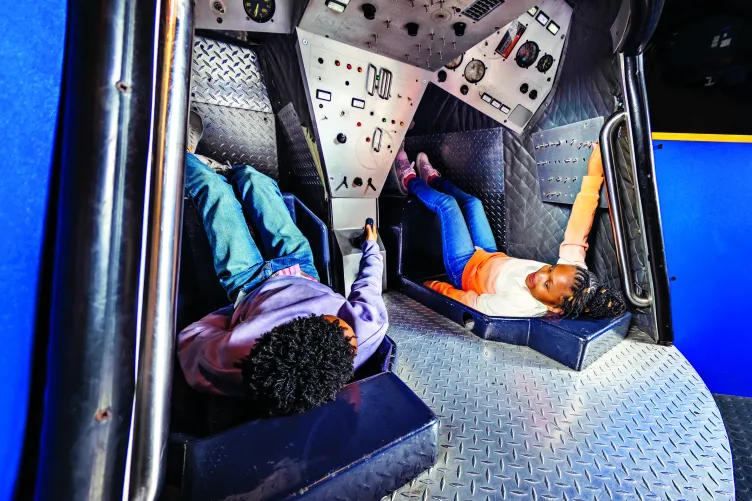 Visit
Want to visit the museum? We would love to have you! Find out all about our offerings here and plan your trip today.
Image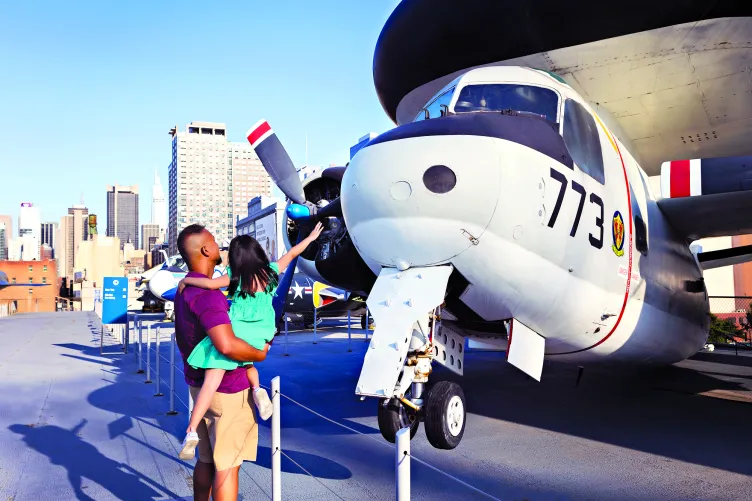 Membership
If you join our membership program you can visit the museum any time! Plus enjoy many membership perks at a discounted rate.