Image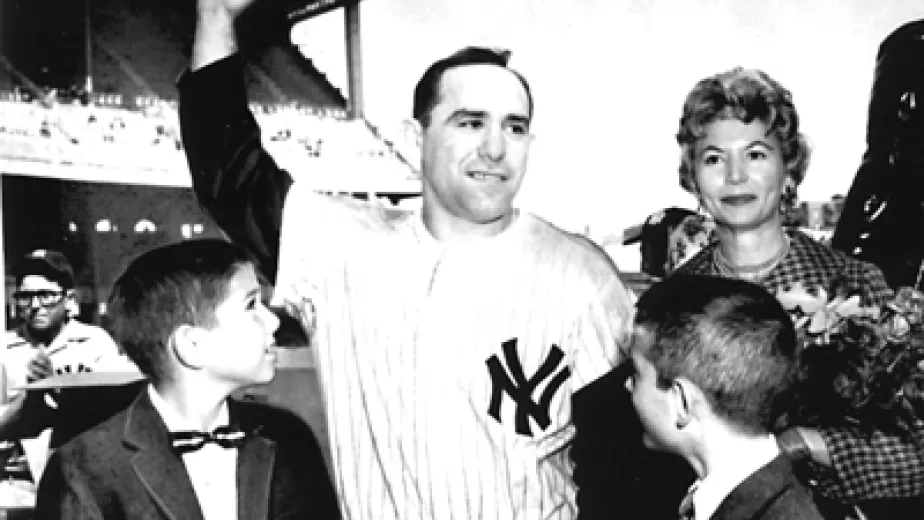 10 Things to Know about Yogi Berra
He continues to inspire today.
In December 1998, the Yogi Berra Museum & Learning Center opened its doors to the public. Yogi's legacy and values live on in the museum's rich collection of artifacts and photos. The Yogi Berra Museum also offers opportunities for hands-on learning through educational programs, events, and camps.
Yogi returned triumphantly to Yankee Stadium after a 14-year absence.
On July 18, 1999, Yogi returned to Yankee Stadium for "Yogi Berra Day." Don Larsen threw out the first pitch to Yogi as a nod to the perfect game of the 1956 World Series.
About that nickname…
He received the nickname from a friend, who said that he looked like a yogi when he sat patiently waiting to bat or after losing a game.
He could have been a St. Louis Cardinal.
He tried out for his hometown team in 1941 but was offered half the money in a signing offer as his neighbor and friend Joe Garagiola. He signed with the Yankees a year later to play with its affiliate team in Norfolk and then wound up playing with its top minor league team, the Newark Bears.
The apple doesn't fall far from the tree.
Berra's three sons were professional athletes. Dale Berra played for the Pittsburgh Pirates, the New York Yankees and the Houston Astros. Tim Berra played professional football for the Baltimore Colts, and Larry Berra played on three minor league Mets teams.
He wasn't just a Yankee.
Berra was manager of the New York Mets from 1972 to 1975. Before that, he was a coach for the Mets during the teams' 1969 World Series Championship season.
Berra had an exceptional career as a professional baseball player.
He was called up to the Yankees in 1946, and in his nearly 20-year career as a player, he played in 2,120 games. He played in 14 World Series and won 10 of them. He was a 15-time All-Star and won the American League MVP award in 1951, 1954, and 1955.
It is said that Yogi Berra is quoted more often than Shakespeare.
He was known for his Yogi-isms, which impart wisdom and inspiration even if they don't make sense right away. One of his most famous sayings is "It ain't over till it's over," and several books have been dedicated to his witty gems of wisdom.
He is a recipient of the Presidential Medal of Freedom.
It was awarded after he died in 2015 by President Obama, recognizing his dedication to inclusion in sports and heroism during World War II.
Lawrence Peter "Yogi" Berra served in the U.S. Navy as a gunner's mate on USS Bayfield.
He was a seaman second class and one of a six-man crew on a Navy rocket boat at the D-Day invasion at Omaha Beach.
The Yogi Berra Museum & Learning Center will be at the Intrepid Museum for Kids Week on February 18 and 19. Stop by and learn all about baseball stats and the physics of a fastball!
 
Image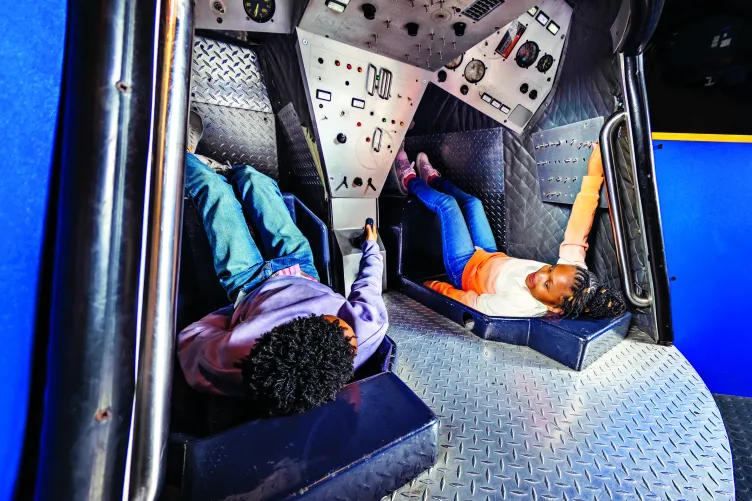 Visit
Want to visit the museum? We would love to have you! Find out all about our offerings here and plan your trip today.
Image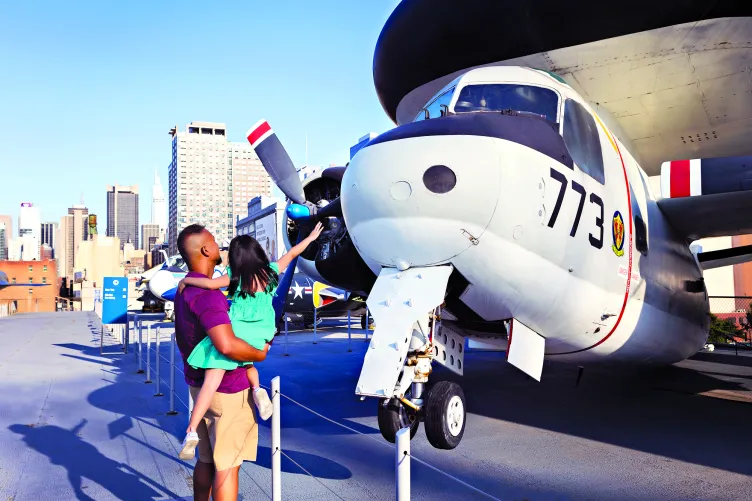 Membership
If you join our membership program you can visit the museum any time! Plus enjoy many membership perks at a discounted rate.