Image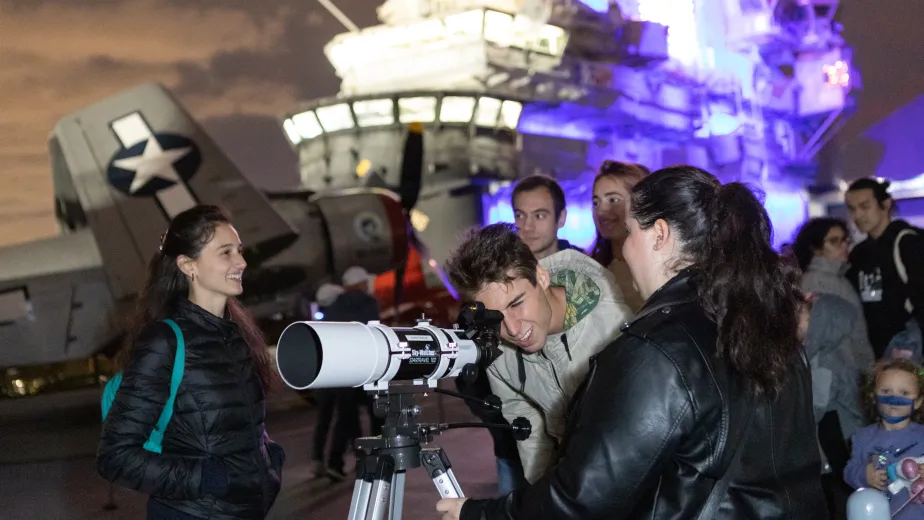 Apollo: When We Went to the Moon
For Teachers and Educators.
Event Information
| Date & Time | Price | Location |
| --- | --- | --- |
| Thursday, June 6, 2024 | 9:00 AM - 3:30 PM EDT (on-site) | Free with admission | Intrepid Museum West 46th Street New York, NY 10036 |
Apollo: When We Went to the Moon explores human resolve and the societal influences that sparked the Space Race and other world events that defined the zeitgeist of the decade. The exhibit takes the visitor on a journey through the tumultuous era of the Cold War by exploring the people, the machines, and the world events that altered humanity's cultural trajectory forever — highlighting the social and political forces that pushed the United States and Soviet Union to sacrifice humanity and machine in order to be the first on the moon.
The Museum is offering a special one-day professional development opportunity for history and science teachers, using this special exhibition as a springboard to forge connections between the objects on view and the historical context of technological innovation. Morning coffee and tea provided. 

Registration Coming Soon