Image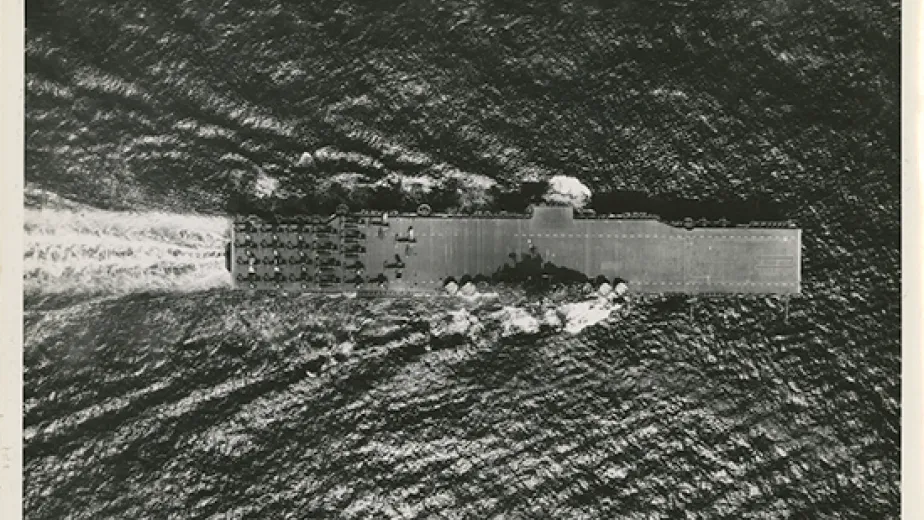 Battle of Okinawa Began on Easter Sunday 75 Years Ago
On Easter Sunday, 75 years ago (April 1, 1945), the Allies launched their amphibious assault on Okinawa – codenamed Operation Iceberg – thus beginning a battle that would ultimately claim the lives of more than 12,000 American and 100,000 Japanese combatants.
By the spring of 1945, the Allied forces, led by the United States, were advancing toward Japan. The Allies had targeted Okinawa as a springboard to invading the Japanese home islands. Intrepid was one of many ships launching air attacks on Japanese forces and infrastructure in preparation for the landings on Okinawa throughout the month of March.
The strategic importance of Okinawa was not lost on the Japanese. Their military high command declared Okinawa "the focal point of the decisive battle for the defense of the Homeland."
Crew member Ray Stone later wrote that the Japanese "response to our raids was intense and fanatical." Day and night Japanese aircraft, both kamikaze and conventional, maintained a nearly constant assault on Intrepid and its fellow carriers offshore.
On Easter Sunday, Intrepid conducted strikes to support the invading ground forces. That day, the weather in the operating area was fair with good flying conditions. The ship's aviators provided cover to ground troops and struck targets including factories and pillboxes.
Mervin Beil, a pilot on Intrepid, had anticipated the worst, writing in his diary, a copy of which his family later donated to the Museum: "Easter Sunday – the day we celebrate the resurrection of Jesus, and men must die." That morning, Beil's mission was to provide cover for the amphibious assault. He wrote that, flying at 6,000 feet, he had a "grandstand seat for the making of history." After returning to the ship, he attended Easter services.
Despite Beil's fears, the first day of battle went smoothly. The ship suffered no losses that day as all pilots returned safely. However, the worst was yet to come. Five days later on April 6, Intrepid encountered its first mass kamikaze attack. Another kamikaze struck the ship on April 16 taking the lives of nine crewmembers and forcing the carrier to return to the U.S. for repairs.
After Intrepid's setback and a fierce 80-day battle of attrition, by June 1945 the Allies would prevail in the last pivotal conflict of World War II.
Image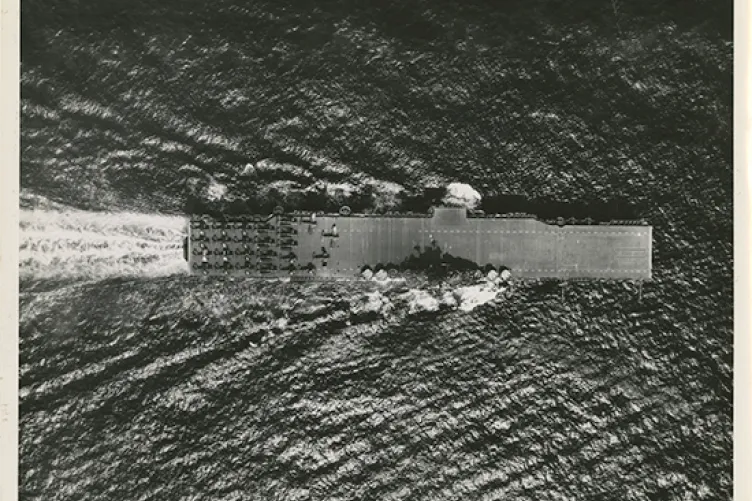 Image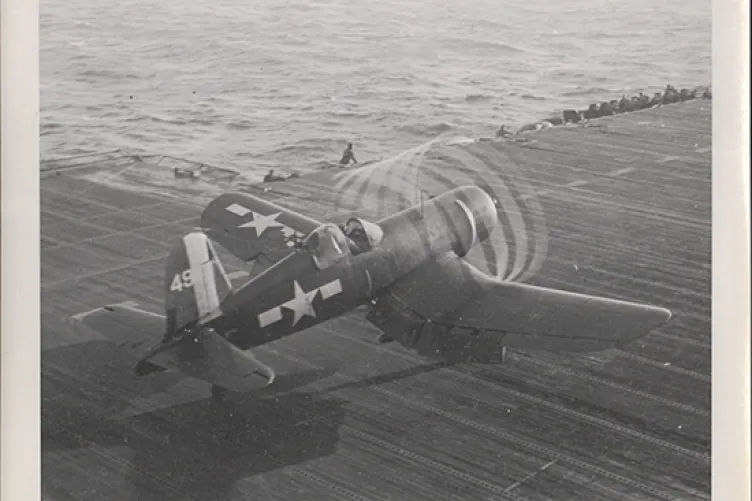 Image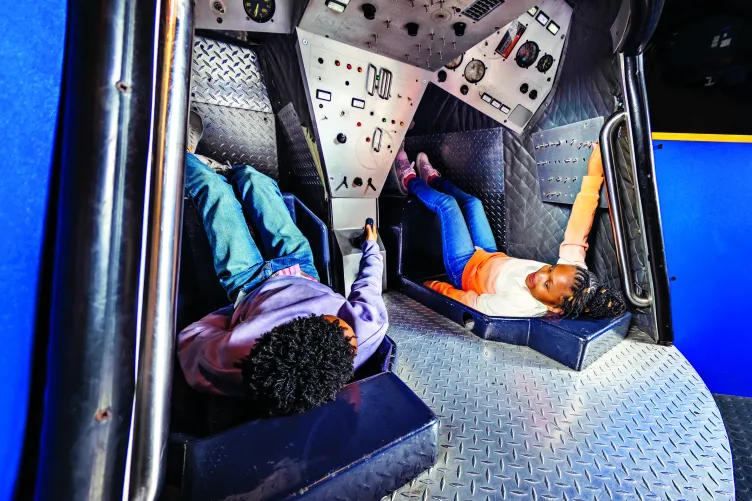 Visit
Want to visit the museum? We would love to have you! Find out all about our offerings here and plan your trip today.
Image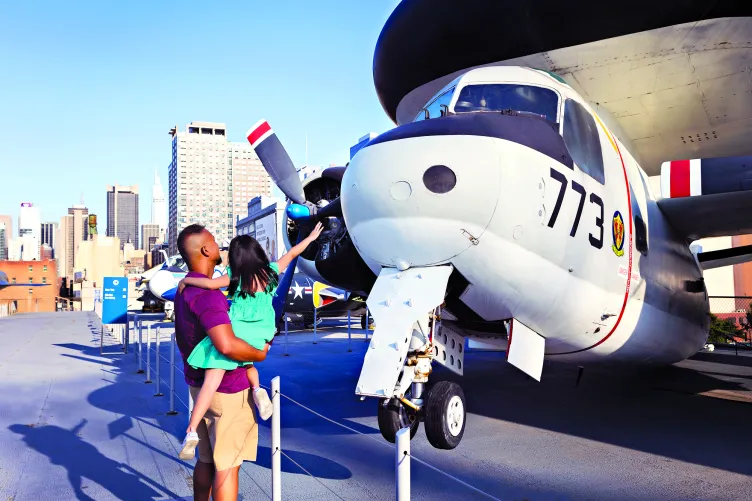 Membership
If you join our membership program you can visit the museum any time! Plus enjoy many membership perks at a discounted rate.