Image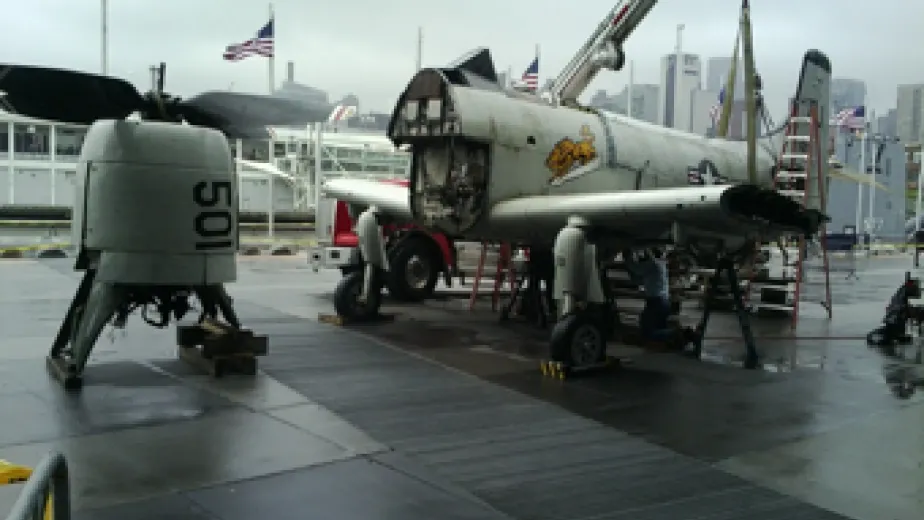 The Museum's Skyraider was built in 1945 during the final months of World War II. It is one of 25 prototype Douglas XBT2D-1 Dauntless IIs and is the oldest of its type in existence. The designation and name was soon changed to AD-1 and then in 1962, changed again to the A-1 Skyraider.
Eventually 3,180 Skyraiders in several configurations were built. They served in the U.S. Navy, Marine Corps and Air Force during the Korean War and Vietnam War, along with ten other nations – some as late as the mid-1980s.
In a time when jet-powered aircraft took over the attack duties, the piston-engine Skyraider seemed like a throwback to an earlier age of military aviation. It earned the nickname "Spad," after the rugged French biplane from World War I.
Power was provided by the Wright R-3350 Duplex-Cyclone radial engine, one of the most powerful radial engines produced in the United States at that time. It featured 18 cylinders in a twin-row configuration and was supercharged for improved performance.
The Skyraider was not designed to be a dogfighter, so air-to-air combat was rare. However, on October 9, 1966, in the most famous mission involving an Intrepid Skyraider, LTJG William T. (Tom) Patton shot down a MiG-17 over Vietnam. This victory was an unusual instance where a propeller-driven airplane prevailed over a modern jet-powered fighter.
On April 25, 2019, the Intrepid Museum aircraft restoration team proudly rolled the Skyraider out after a nearly two-year preservation treatment. The aircraft required corrosion repair and several new parts that were sourced from historic collections or fabricated from scratch. The final paint coating, which will protect the aircraft for several years, represents the configuration of the prototypes when first introduced in 1945.
This aircraft is on loan from the National Museum of the Marine Corps.
Image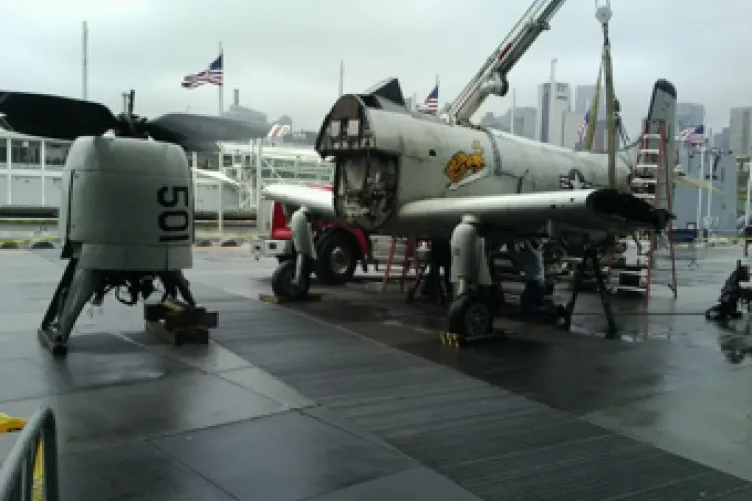 Image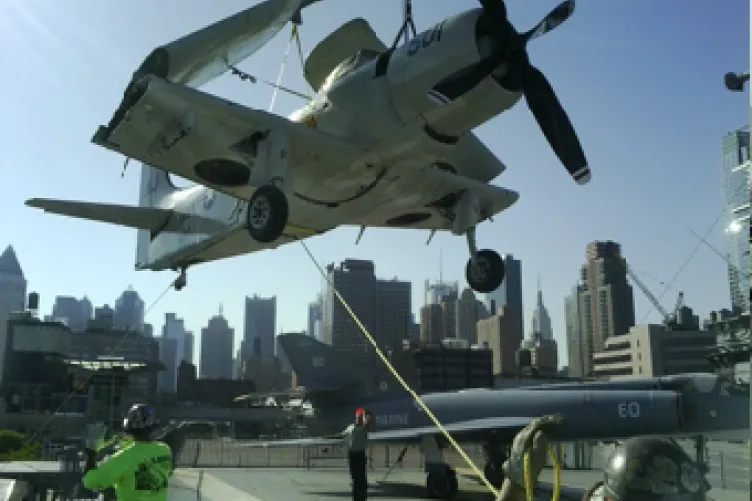 Image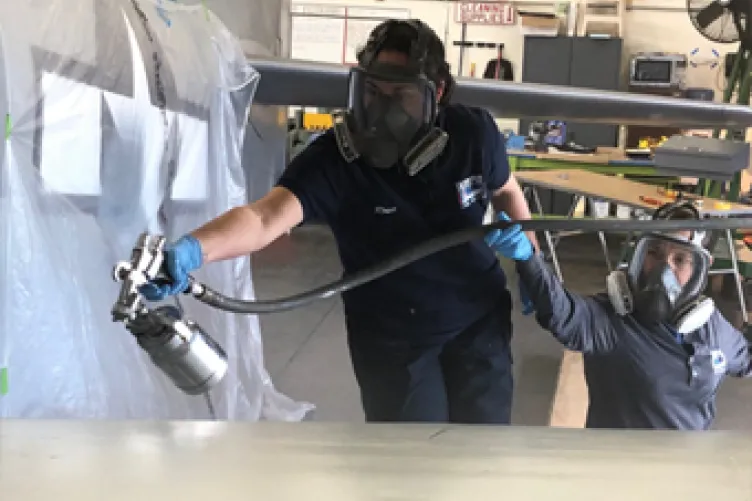 Image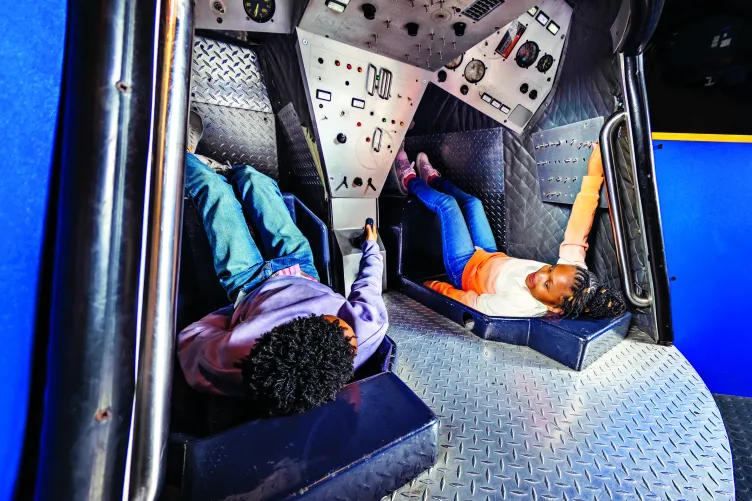 Visit
Want to visit the museum? We would love to have you! Find out all about our offerings here and plan your trip today.
Image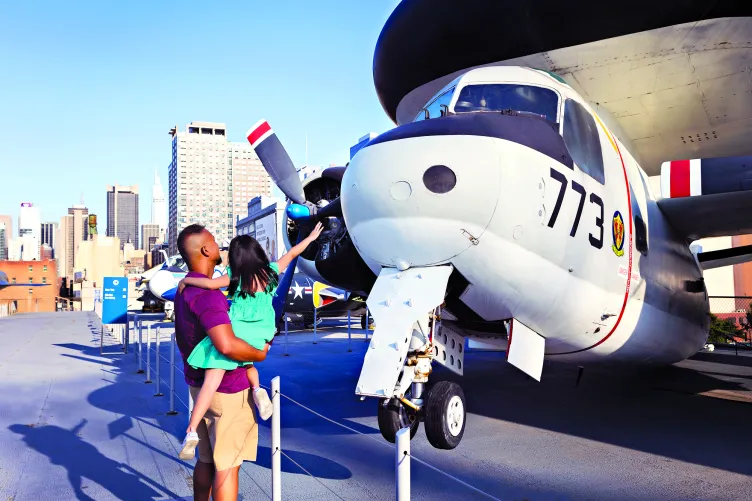 Membership
If you join our membership program you can visit the museum any time! Plus enjoy many membership perks at a discounted rate.