Image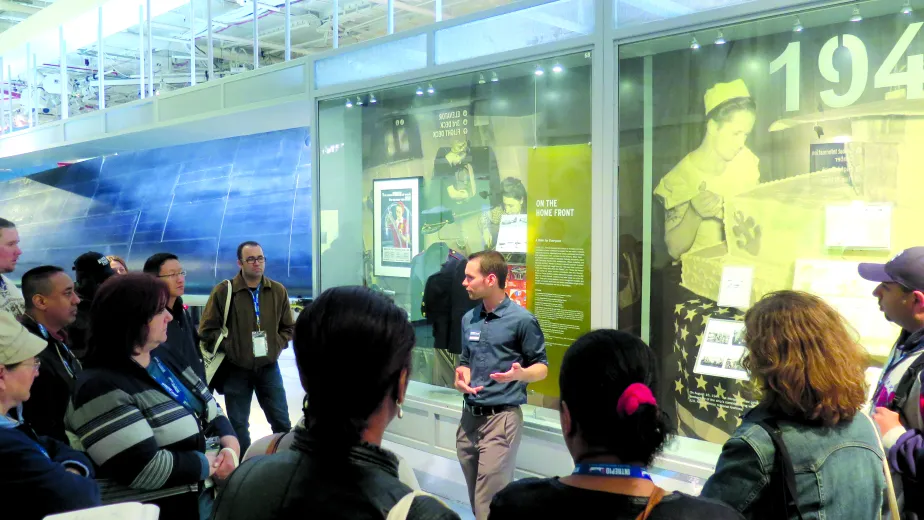 For Educators
Partners in Education
The Museum's Education team has extensive expertise in education, history, STEM subjects and supporting learners with disabilities, as well as delivering in-person and virtual professional development with inclusive learning experiences designed to lower barriers for students at every level. From our unique spaces and collections that help bring history to life to our customized sessions, we offer a wide range of resources aimed at supporting your educational goals.
Professional Learning
The Museum offers a variety of opportunities and formats to refresh, get inspired, learn from experts and network with colleagues. As a New York State Education Department-approved Continuing Teacher and Leader Education (CTLE) provider, the Intrepid Museum offers P-credit courses as part of the New York City Department of Education's After School Professional Development Program (ASPDP) throughout the year. These courses apply toward teachers' salary differential +30 requirement.
Intrepid Inspiration Academy
The Inspiration Academy aims to support early career BIPOC teachers and/or teachers serving primarily BIPOC students across New York State. The Academy will offer robust training and resources for teaching inclusive STEM, History and Social Studies. Professional development opportunities include in-person and virtual seminars and institutes. New York State Continuing Teacher and Leader Education (CTLE) credit available. For more information please contact teacherprograms@intrepidmuseum.org.
The Intrepid Inspiration Academy has been made possible by the Institute of Museum and Library Services.
Teaching Resources
The Education Department provides resources for teachers, families and learners of all ages to engage with the Intrepid Museum from home or the classroom. Materials include activity packets, design challenges and lesson extensions.
A Center for History and Innovation
The Intrepid Museum has delivered quality education programming for more than 35 years. As a center for history and innovation, our education programs amplify the real experiences of those on the frontlines of history and the stories behind the engineering marvels in our collection. We provide an environment where curious individuals of all ages and abilities are invited to experience wonder, ask questions and are inspired to seek creative solutions to the 21st century's greatest challenges. 
More to Discover
From workshops and tours to camp programs and demonstrations, there is so much to learn from our Museum Educators. Subscribe to our YouTube channel and see for yourself!
Image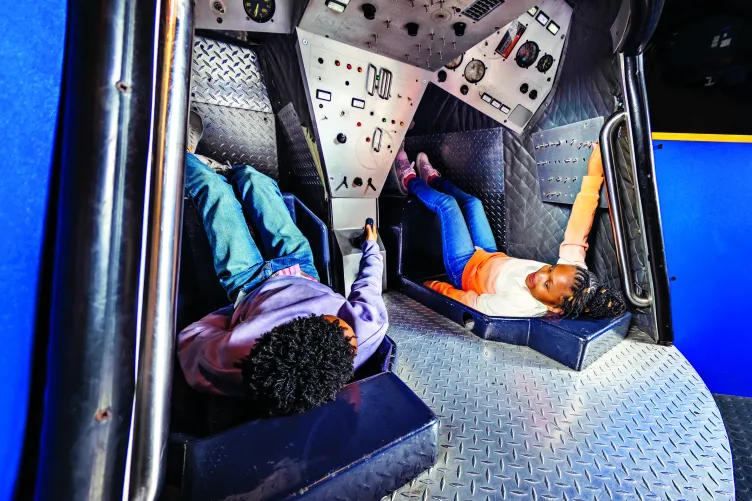 Visit
Explore an array of unforgettable experiences.
Image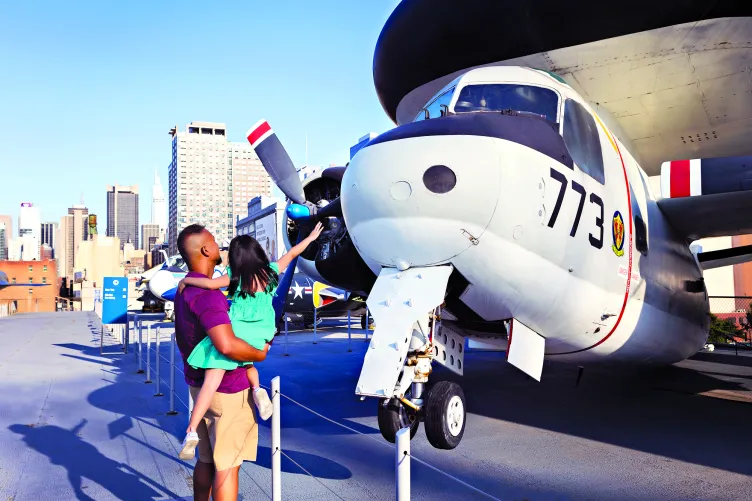 Membership
Enjoy exclusive benefits, including free admission. Learn more and join today.