Image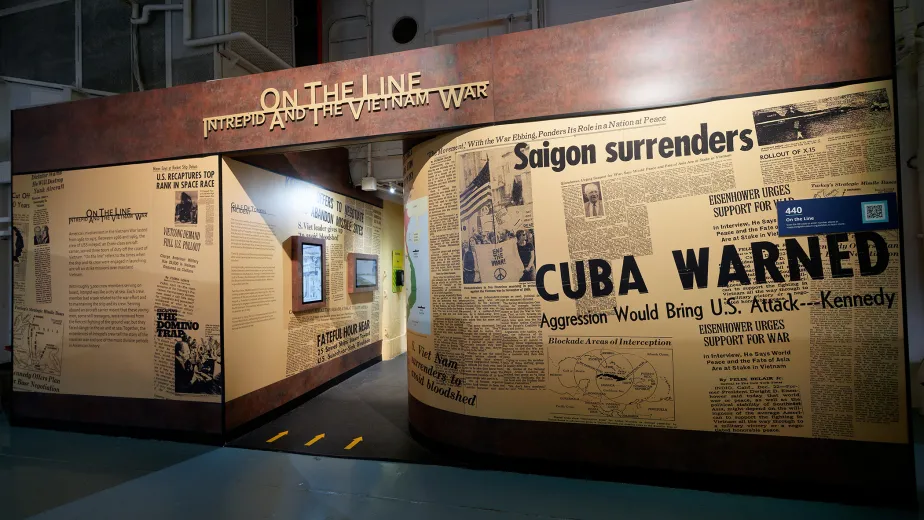 Temporary Exhibitions
On the Line: Intrepid and the Vietnam War
Explore the events and impact of the Vietnam War through the lens of Intrepid's history. Immerse yourself in the spaces where the crew lived and worked—and hear firsthand about their service and experiences.
Image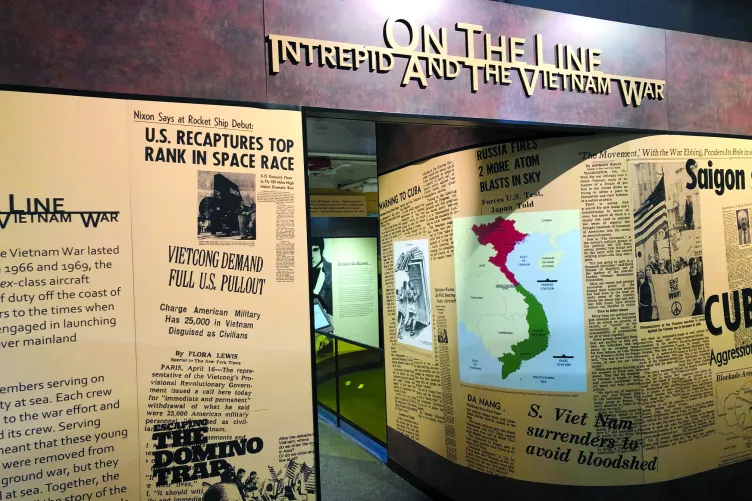 Image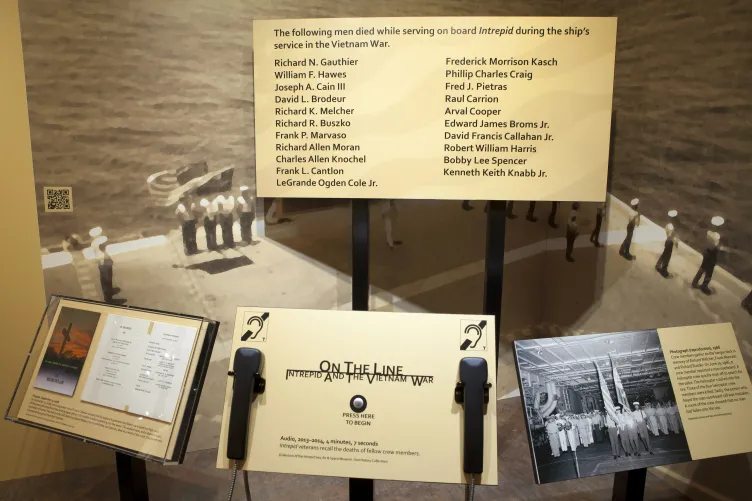 Image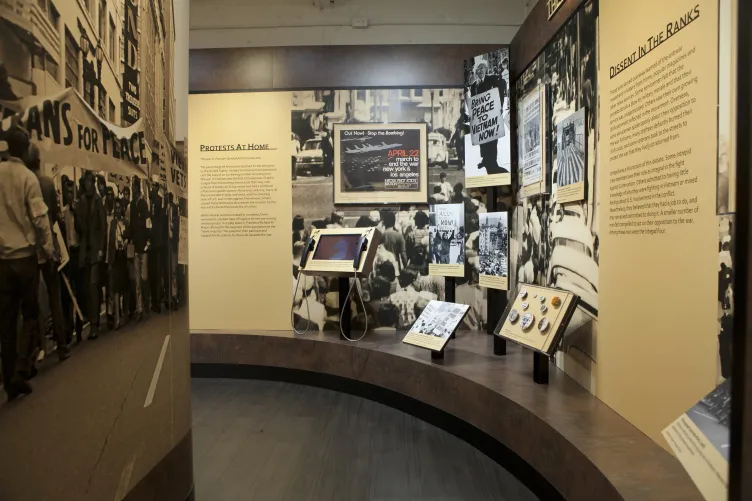 Image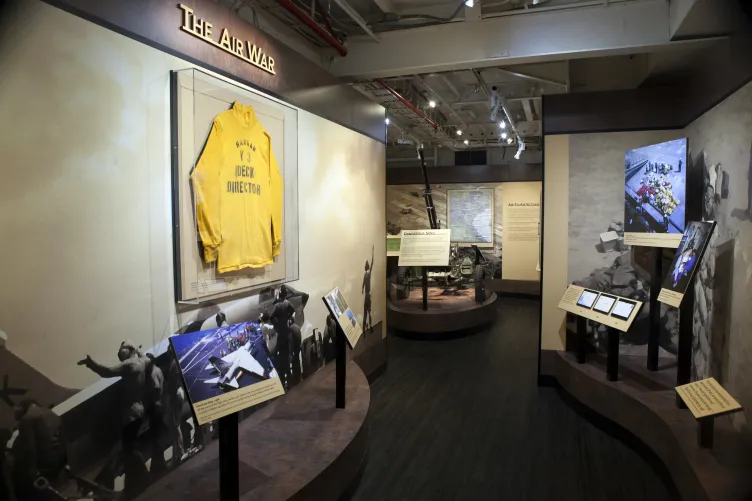 Image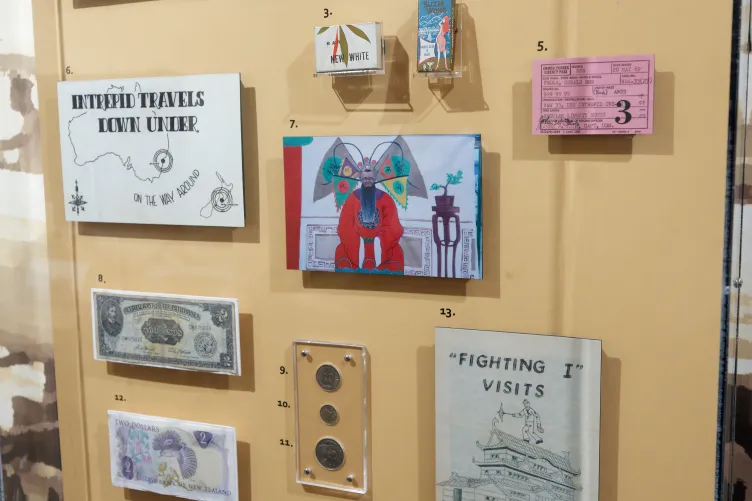 Intrepid in the Vietnam War
The legendary aircraft carrier Intrepid served three tours of duty in the Vietnam War from 1966 to 1969. Set within the very spaces where men lived and served, this exhibition spotlights the experiences of Intrepid and its crew "on the line"—the periods when the ship was active in the Gulf of Tonkin, launching aircraft for missions over mainland Vietnam.
One-of-a-Kind Artifacts and More
The incredible story of Intrepid is told through artifacts, photographs and film clips from the Museum's collection, many on display for the first time. It also draws from the Museum's Oral History Project, enabling visitors to hear veterans' experiences in their own words and learn history straight from the source.
Eric Boehm
Team Member Highlight
Eric Boehm is the Museum's longtime aviation and aircraft restoration curator, while contributing to space programming and content. He was previously a first sergeant in the U.S. Air Force.
Look Closer
View Our Collections
Look through our digital archives to discover the fascinating and unique historical artifacts behind our most popular collections and learn more about the brave people that made it all possible.
Discover More
Our Programs
We offer a wide range of programs and events that celebrate history, science, technology and engineering in fun and exciting ways.
Image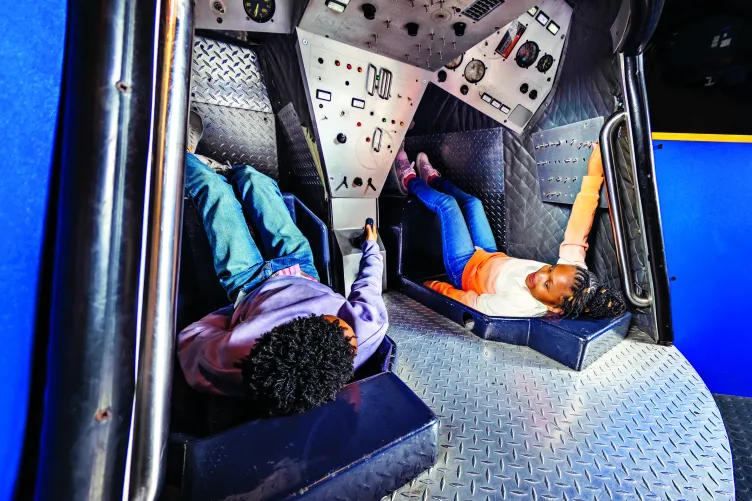 Visit
Explore an array of unforgettable experiences.
 
Image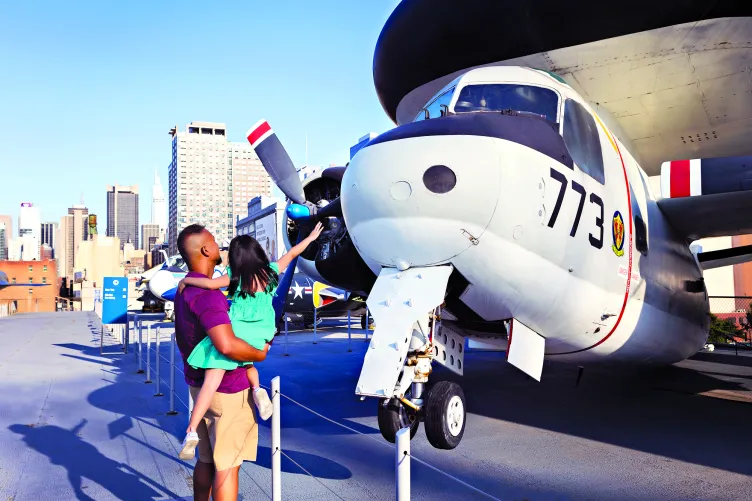 Membership
Enjoy exclusive benefits, including free admission. Learn more and join today.