Image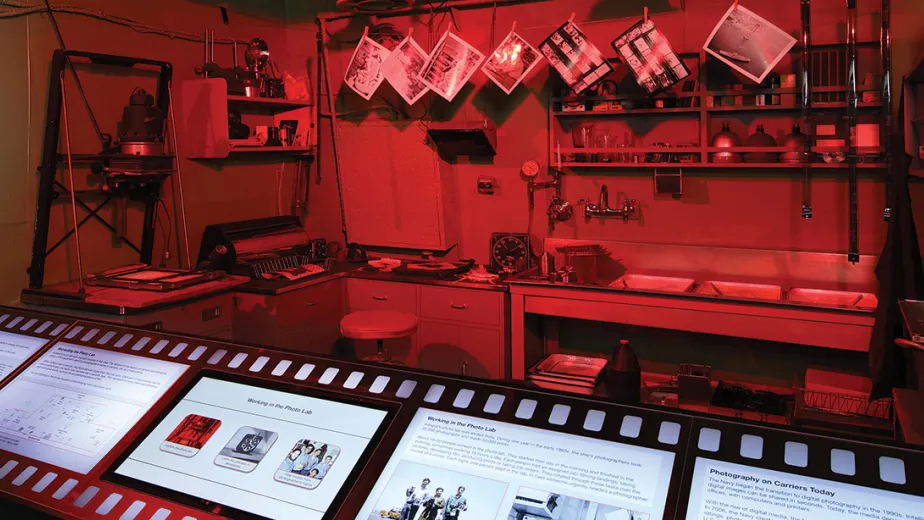 Temporary Exhibitions
Photo Lab
This informative exhibition examines the critical and unsung role of photographer's mates and the importance of documenting all aspects of life on board a naval ship.
Image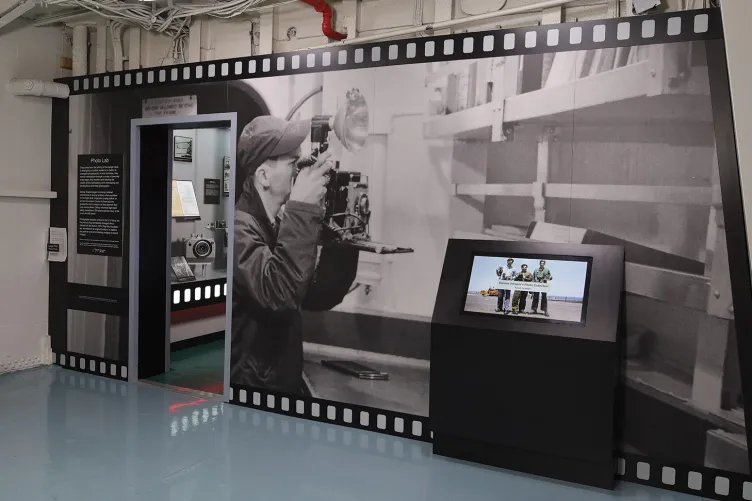 Image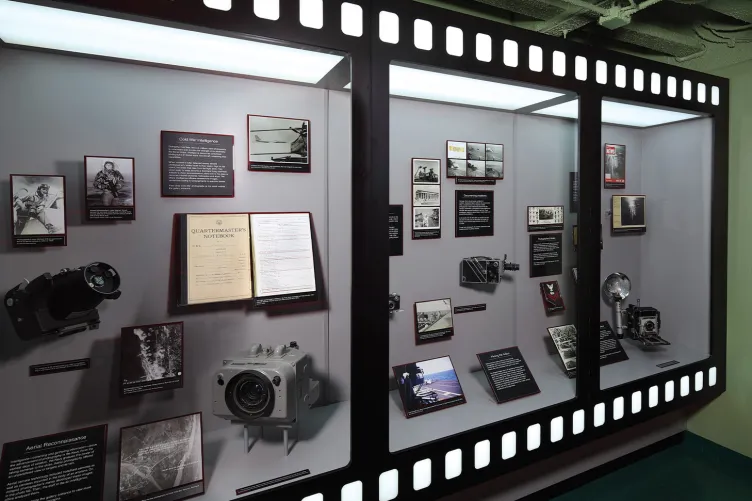 Image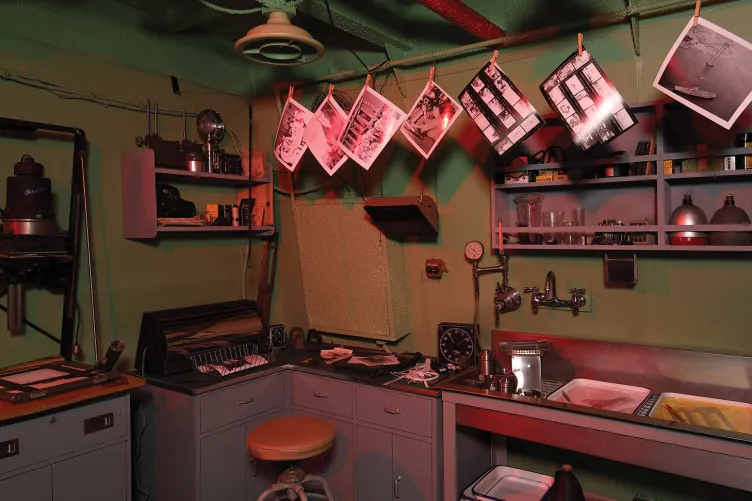 Image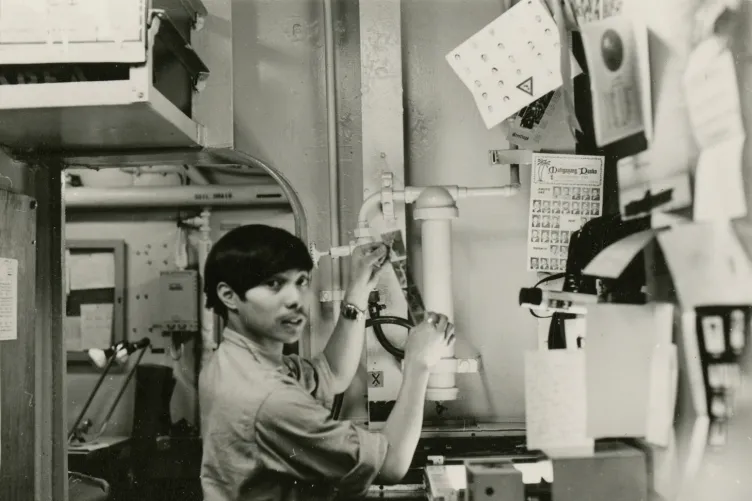 A Darkroom On Display
The exhibition recreates a darkroom from the period of Intrepid's service. Among the objects and artifacts on display are examples of the camera types—both motion and still—used on board, as well as much of the developing equipment. It also showcases the remarkable results of the photographer's mates' work down to the photos they took, which documents everyday life on an aircraft carrier from the dangerous assignments to everyday routines.
A Peek at the Process
The exhibit also includes a video that shows excerpts from 1948 U.S. Navy training films, showing the photographic process, and another that draws from oral history interviews, focusing on the various jobs of the photographer's mates. In two touch-screen interactives visitors can flip through 64 photos from the Museum's photo collection, and learn more about the various objects on view in the recreated photo lab darkroom.
Educational Resources
Learning can always be fun—and the Intrepid Museum offers a wide range of digital resources to support educators, parents and students as they explore history and the events that have shaped where we are today.
Our Programs
We offer a number of different programs and events that celebrate history, science, technology and engineering in fun and exciting ways.
Image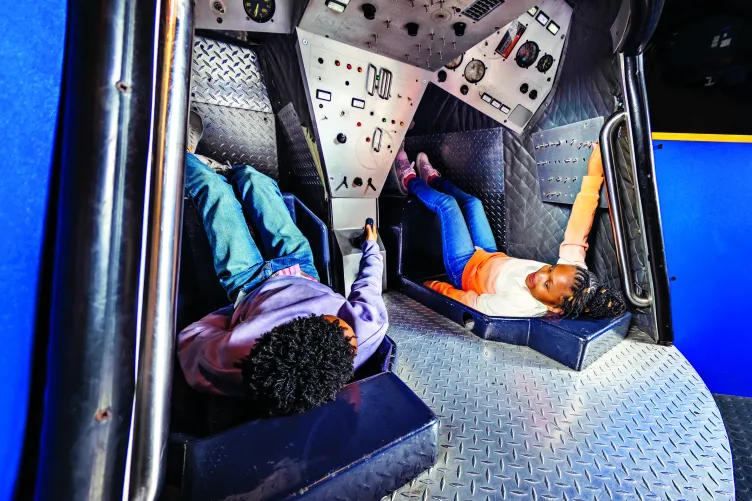 Visit
Explore an array of unforgettable experiences.
 
Image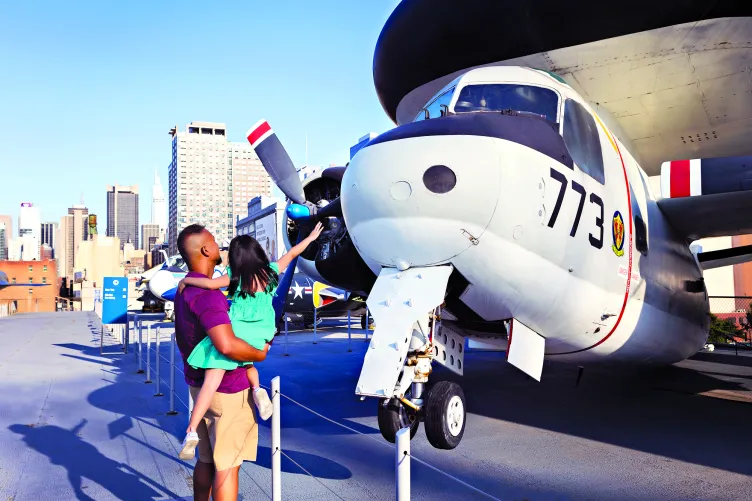 Membership
Enjoy exclusive benefits, including free admission. Learn more and join today.