Image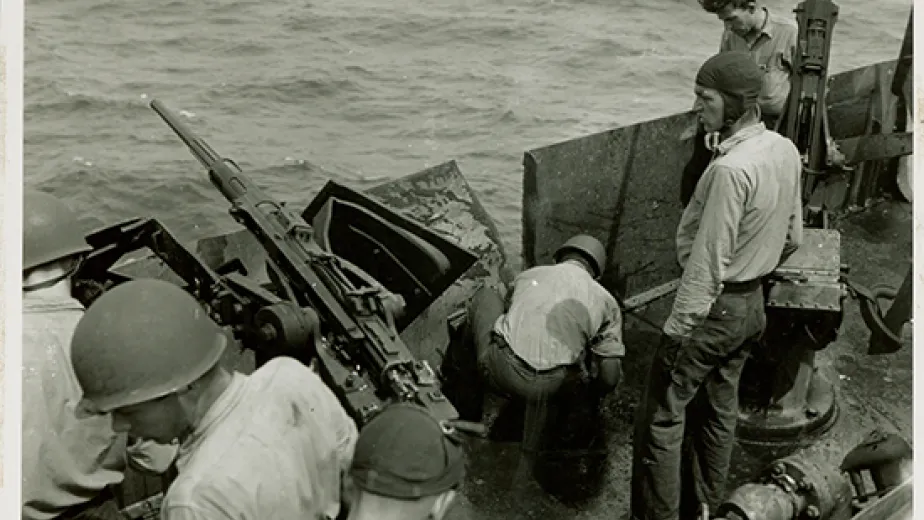 Honoring Gun Tub 10 Sailors
Intrepid was commissioned in August 1943, when the U.S. Navy was still segregated. At the time, black sailors were assigned as steward's mates, serving white officers in the wardroom and cleaning their staterooms. On board Intrepid, some stewards had a secondary role: to serve as anti-aircraft gunners when the ship was under attack. These black gunners were assigned to Gun Tub 10.
On October 29, 1944, a Japanese kamikaze aircraft hurtled toward Intrepid. The sailors in Gun Tub 10 rushed to shoot down the aircraft before it struck the ship. They continued firing at the plane even as it headed directly for them and crashed into their position, killing 10 men and wounding 10 others. The impact—on the crew and the ship—likely would have been far more devastating if not for the daring and determination of the gunners.
Six of the surviving gunners were awarded the Bronze Star for valor: Jonell Copeland, Que Gant, Harold Clark Jr., James Dockery, Eli Benjamin, and Alonzo Swann. In the years after the war, Swann maintained that he and his shipmates had been promised a higher honor, the Navy Cross, but they instead received the lesser award because of discrimination.
The Museum is developing a new Tour Guide Talk that describes how these men fought discrimination and eventually received the award promised to them—49 years later. The talk will be offered later this month.
Image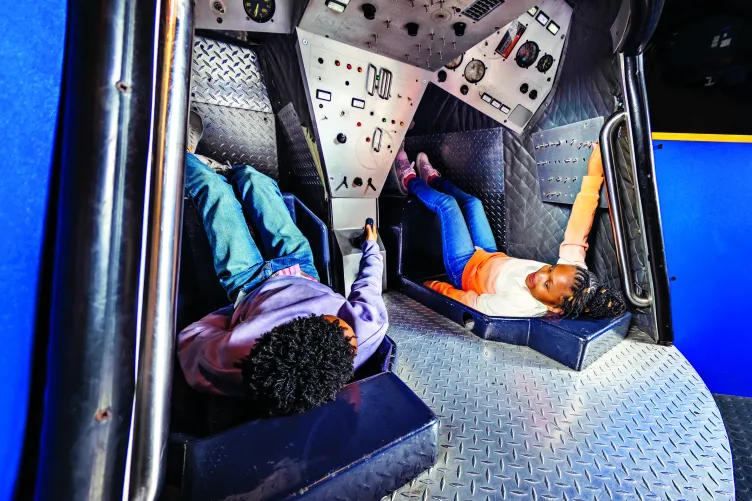 Visit
Want to visit the museum? We would love to have you! Find out all about our offerings here and plan your trip today.
Image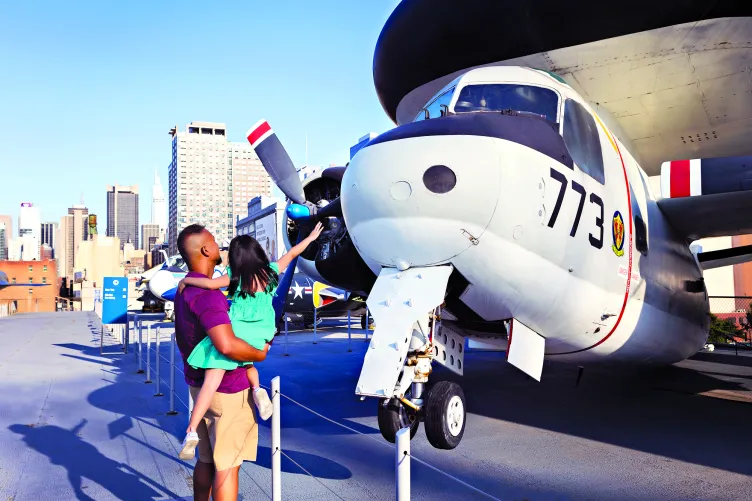 Membership
If you join our membership program you can visit the museum any time! Plus enjoy many membership perks at a discounted rate.