Image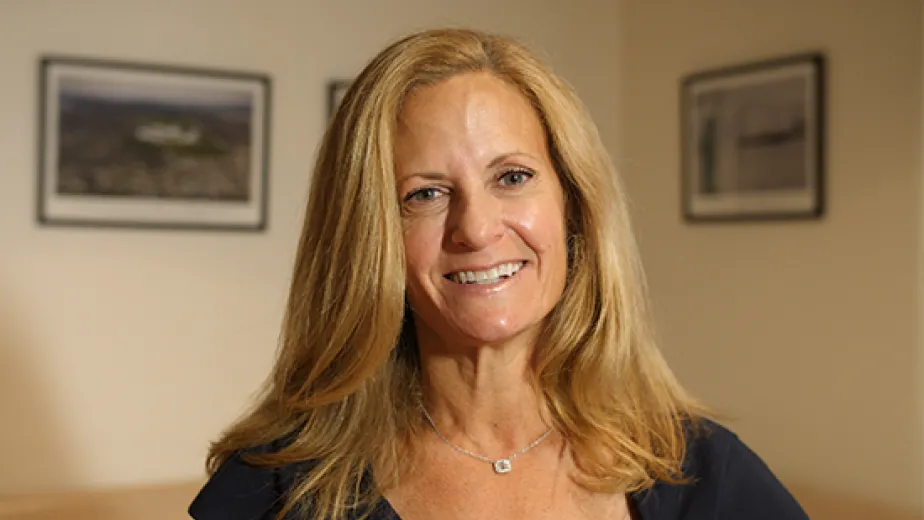 Seventy-five years ago, on August 16, 1943, USS Intrepid was commissioned. The ship immediately launched into battle, helping to turn the tide of the Pacific War during World War II. After World War II, Intrepid traveled to foreign ports to show support for American allies in the Cold War. It was later reclassified as an anti-submarine warfare carrier, with a new mission of tracking Soviet submarines. During the space race, it recovered astronauts splashing down after two NASA missions. And it went on to serve three tours in the Vietnam War.
After three decades in the U.S. Navy, Intrepid was decommissioned and destined for the scrapyard. Time and technology had rendered the ship unable to keep pace with a modern fleet. Understanding that scrap was an unbefitting fate for Intrepid and no way to honor the legacy of the 50,000 men who served on board, New York real estate developer Zachary Fisher set out to preserve the ship and its storied history for future generations.
Intrepid was brought to New York with a new mission—to honor, educate and inspire as a world-class museum that now hosts more than one million visitors each year. The Intrepid Sea, Air & Space Museum is renowned for dynamic exhibits that tell compelling stories. The stunning artifacts in our collection include record-breaking aircraft, the first space shuttle and the only nuclear-missile submarine open to the public in the world.
But the Museum is so much more than that. Our robust STEM education programs reach more than 30,000 students each year, many of whom come from low-income communities and under-resourced schools. We also teach the teachers, who come to learn from our rich historical resources and earn professional credits.
And we are proud to be one of the most accessible museums in New York City. We welcome and provide stimulating content for individuals who are Deaf or hard of hearing, are blind or have low vision. We conduct sensory-sensitive programming for individuals
with autism or cognitive challenges. We offer programs for returning veterans and a comfortable, welcoming environment for those with post-traumatic stress to help ease their adjustment to civilian life.
In 75 years, Intrepid has taken a journey from military marvel to modern metropolitan museum—one that has become part of the heartbeat of New York City. We are privileged to protect, preserve and present the living history of this ship and those who served on it. And we are grateful for the opportunity to teach new generations about service, engineering and creative problem-solving, using the lessons of the past to inspire a better and a smarter tomorrow.
Image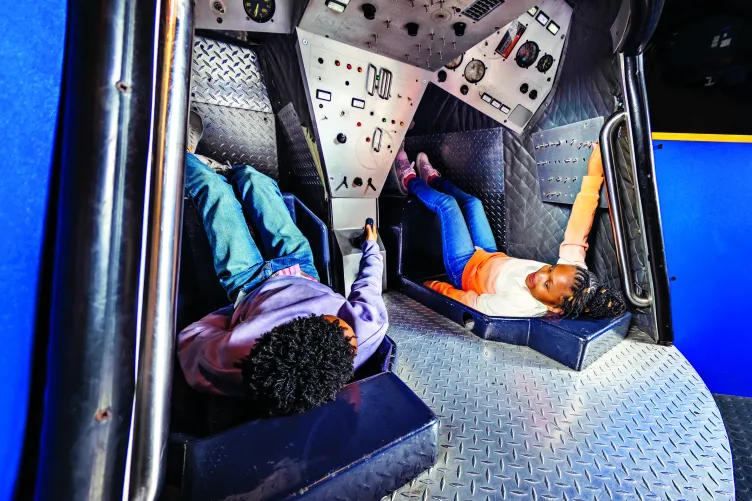 Visit
Want to visit the museum? We would love to have you! Find out all about our offerings here and plan your trip today.
Image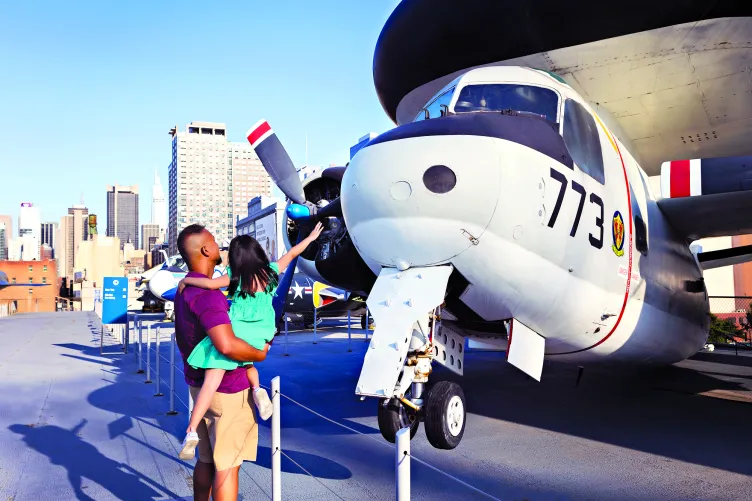 Membership
If you join our membership program you can visit the museum any time! Plus enjoy many membership perks at a discounted rate.