Image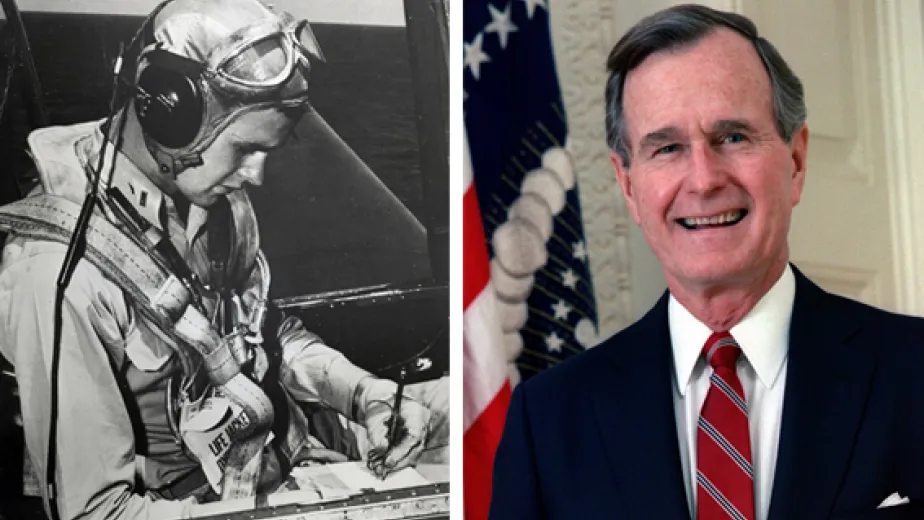 The Intrepid Museum remembers former President George H.W. Bush
Statement on the passing of former President George H.W. Bush from Susan Marenoff-Zausner, president, Intrepid Sea, Air & Space Museum

The Intrepid Museum and its board of trustees join the nation in mourning the passing of former President George H.W. Bush.
President Bush's unparalleled service to the nation spanned more than 70 years, beginning with World War II where he entered as the youngest, and later became a much-decorated, Naval pilot. President Bush flew 58 combat missions including in the TBM-3E Avenger, a plane prominently displayed at the Intrepid Museum, the oldest aircraft in its collection and around which his service is honored. He was awarded the Distinguished Flying Cross and the U.S. Navy Air Medal with two gold stars.

The Museum presented President Bush with the Intrepid Freedom Award at the 1994 Fleet Week Gala in honor of his service to the nation and his commitment to the advancement of freedom and democracy.

We are grateful for the president's service and his entire family's service to our nation. We offer our sincere condolences to his family.  
Image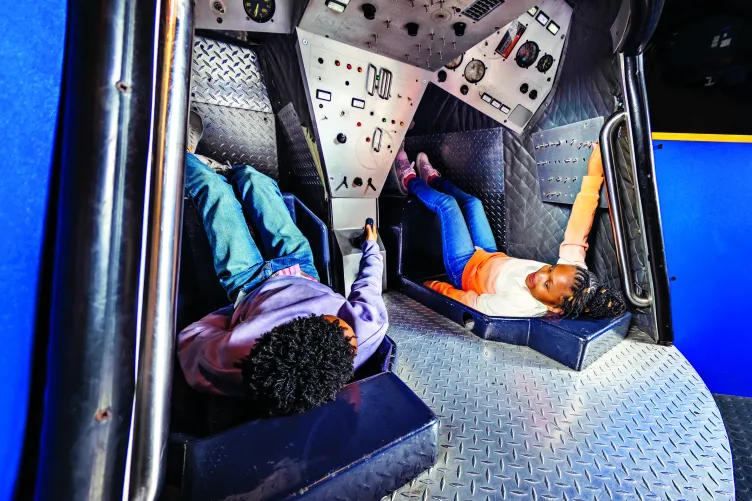 Visit
Want to visit the museum? We would love to have you! Find out all about our offerings here and plan your trip today.
Image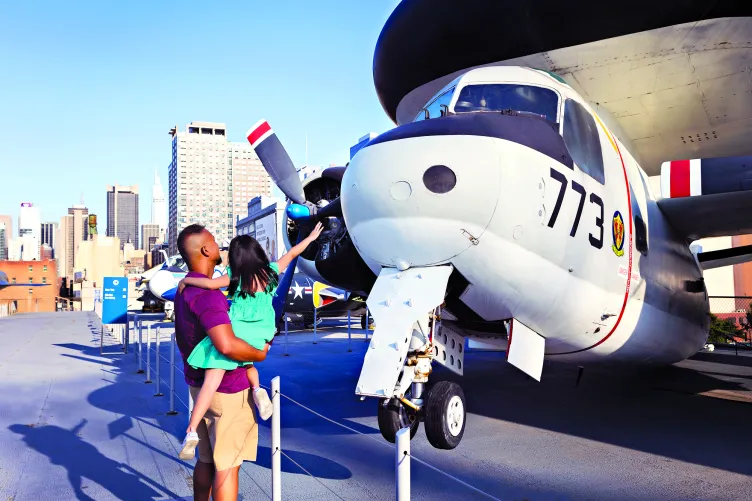 Membership
If you join our membership program you can visit the museum any time! Plus enjoy many membership perks at a discounted rate.