Image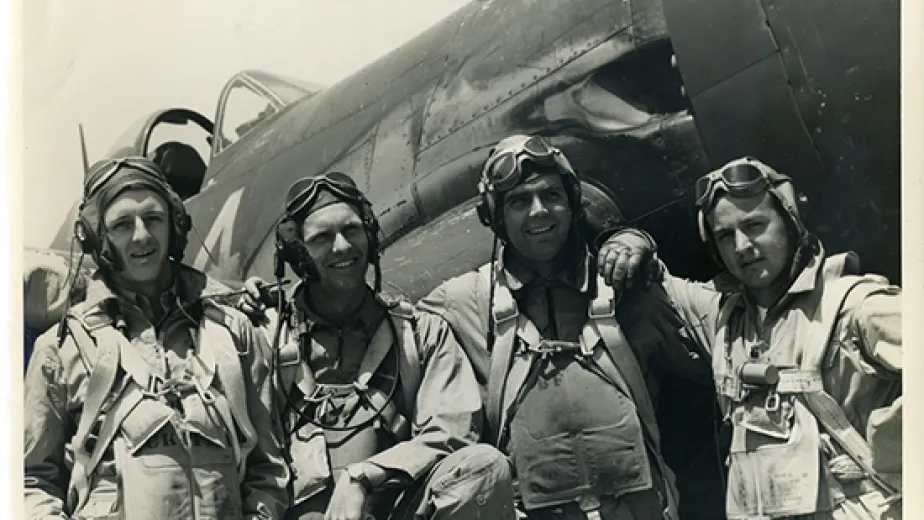 Join the Intrepid Museum for Pearl Harbor Remembrance Day
This year marks the 78th anniversary of the attack on Pearl Harbor. The Intrepid Museum has recorded 46 interviews with men who served on board Intrepid during World War II. Many of them shared vivid memories of learning about the attack, as well as its effect on their families. Here are edited excerpts from three interviews with men who joined the Navy after Pearl Harbor and were assigned to Intrepid.
Joseph Murphy: "I was playing basketball at St. Francis. We had just gotten home—we had won the game by the way—and my mother met me at the door and said that we were at war; we were attacked by the Japanese. Of course, my brothers being older than me, she worried more about them, knowing that they would be called into service. My brother John was a captain in the Army. My brother Ed was a policeman. He was patrolling the bridges of Brooklyn, and was considered ineligible to go into the service because he was protecting the country. I joined the Navy Reserves in May of '42."

Paul Eastburg: "Well, it was stunning—it was a surprise to everyone. Immediately, some of my friends enlisted, the day after Pearl Harbor. One by one, out of a high school class of 81, of which there were 32 men, 26 of us served. When my turn came, my fear was that I wasn't going to make the physical examination. I kind of shaded my hay fever so that they would not think of that as being a deterrent, and I wanted the Navy. I was like so many that came off the farms and out of the shops and the factories. I didn't have any real perception of what the military was going to be."

Ben St. John: "We were on the way home from church, put the radio on and found out that the Japanese fleet had hit a place called Pearl Harbor. My brother was drafted and went in on St. Patrick's Day in 1942. Now, I was determined not to be drafted. If I was going to put my life on the line, then I was going to do something that I wanted to do. I told my father I wanted to get into aviation, and he didn't want that. I went to the recruiting office and took the preliminary exam. At that point, I had to get my father on board. He had to sign. Finally, I sat him down and said, 'What the heck's going on?' He felt that aviation was too dangerous. If something happened to me, he would feel responsible. And I said, 'If they draft me into the Army and something happens to me, now who's responsible?' So, that did it. He signed. I went down and took my final exam and I was sworn in on July 17, 1942."
The Intrepid Museum continually adds oral history transcripts to our online archives.
Image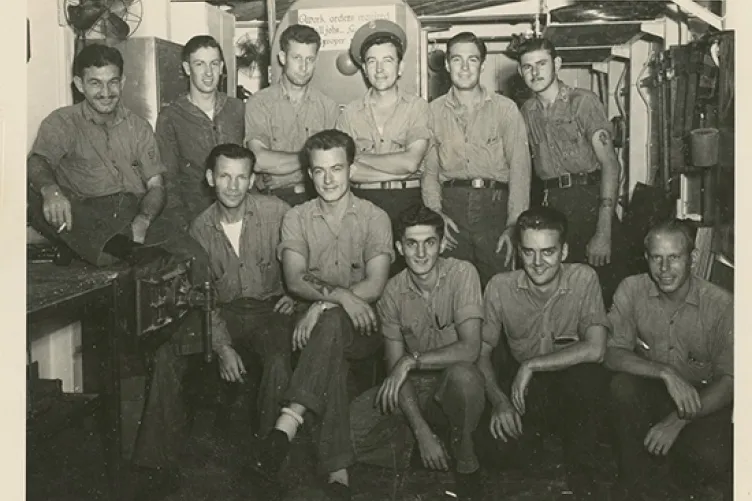 Image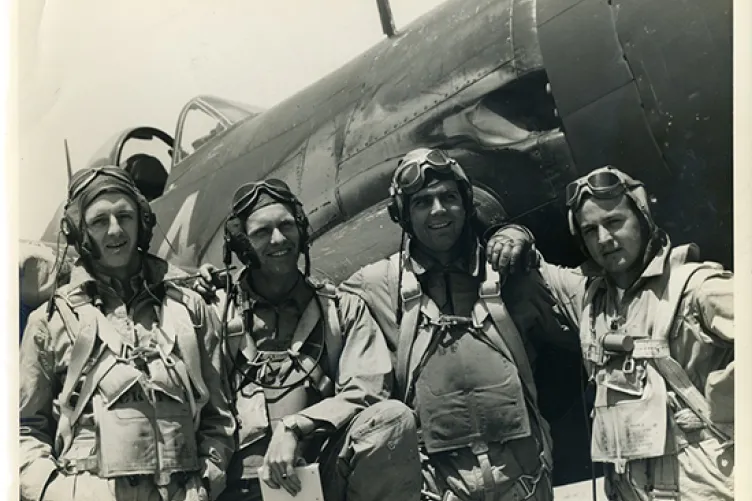 Image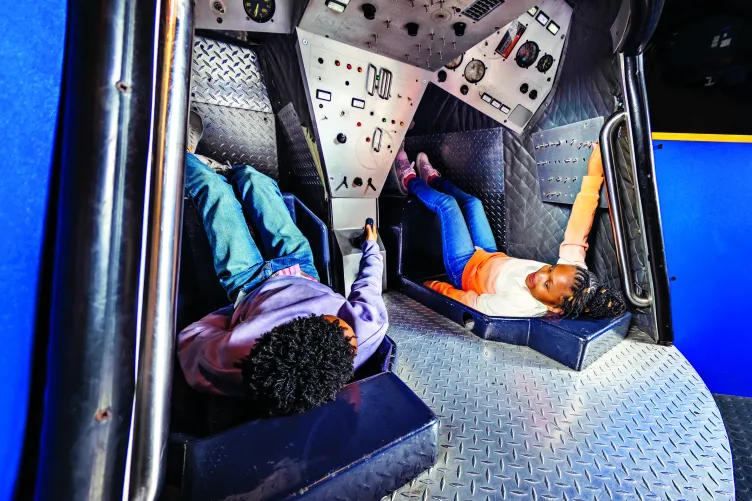 Visit
Want to visit the museum? We would love to have you! Find out all about our offerings here and plan your trip today.
Image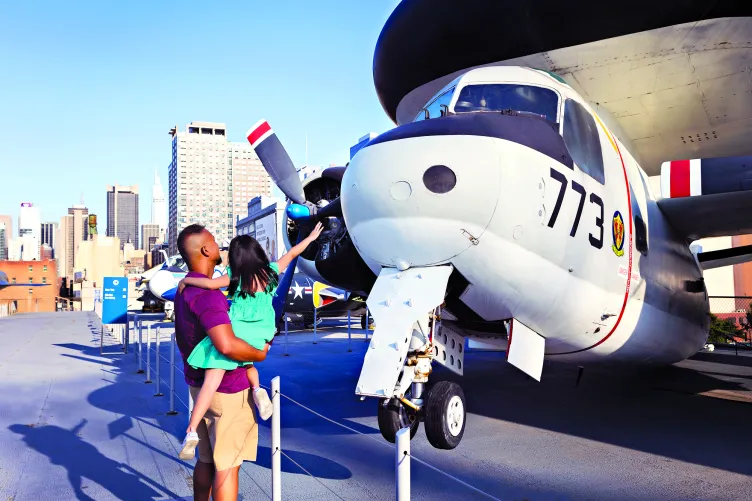 Membership
If you join our membership program you can visit the museum any time! Plus enjoy many membership perks at a discounted rate.