Image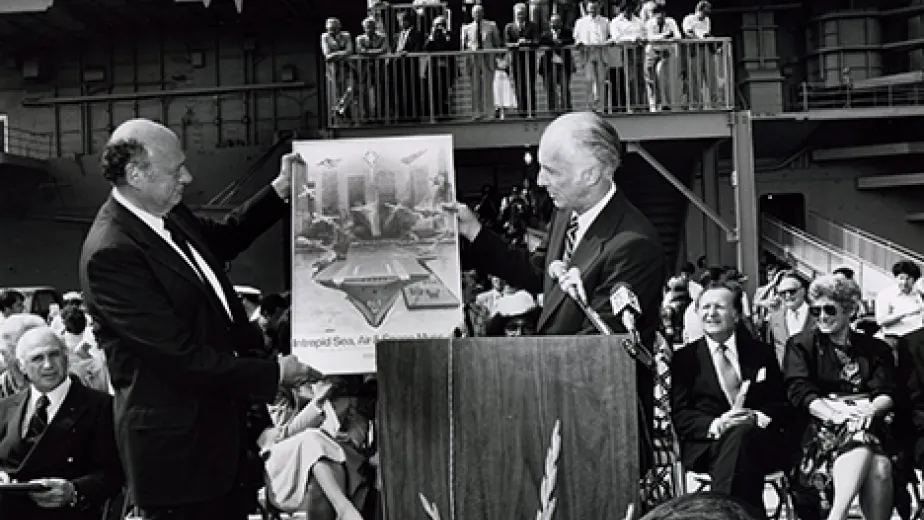 Message from Intrepid Museum President Susan Marenoff-Zausner on the 40th Anniversary of the Museum
Forty years ago today, on August 3, 1982, the Intrepid Sea, Air & Space Museum opened its doors to the public. It has been an amazing journey. I have been at the Intrepid Museum for 19 years -- almost half of its history. When I started at the Museum, I was told by so many about Zachary Fisher, our founder. He was an incredible visionary with a profound dream to make this ship a living, breathing reflection of honor for those who served, and to make sure we educate future generations. To this day, in all we do, it is always with an eye toward fulfilling Zach's dream.
There is so much amazing "stuff" at the Museum, which we have become renowned for -- dozens of awe-inspiring technological marvels and one-of-a-kind artifacts that provide the lens through which we deliver our programs, exhibitions, and the stories of those who served.
Of course, this includes the aircraft carrier Intrepid, remarkable in its time of service, a National Historic Landmark and now the centerpiece of our Museum; Growler, the only guided nuclear missile submarine open to the public; the supersonic Concorde, the world's fastest commercial jet; NASA's very first shuttle orbiter, Enterprise, the largest space artifact in the Northeast; and all the amazing aircraft in our collection including our new addition, a Douglas F4D Skyray that flew from Intrepid in the 1960s.
Then there are the very personal artifacts: cherished items like letters, medals, and journals, donated by former crew members and their families so we can piece together history for generations to come. Incredibly moving oral histories from Intrepid and Growler's very own sailors, told to us firsthand -- powerful stories meant to be shared.
Enthralling exhibitions have captured visitors' imaginations, covering diverse topics including drones, the Hubble Space Telescope, Star Trek, the science of camouflage, and a current exhibition that gives a look into our work to open sick bay, the ship's hospital, to the public.  
An incredible array of guests have visited through the years. Dignitaries we have had the privilege of hosting and honoring include U.S. presidents, secretaries of state, foreign heads of state, and legends like Intrepid crewmember Senator John McCain. Countless astronauts, from Neil Armstrong and Buzz Aldrin, to Mae Jemison and General Charlie Bolden – have contributed to our programs, allowing visitors to learn firsthand from these trailblazers in their fields.  
The Museum has hosted world-class events: Super Bowl and Major League Baseball All-Star celebrations; numerous movie and TV shoots like National Treasure, Wolf of Wall Street and Law and Order; performances and premieres; concerts and fashion shows.  
The biggest stars come here – Jon Bon Jovi, Frank Sinatra, Adele, Oprah, Leonardo DiCaprio, Hugh Jackman, Nicholas Cage, Ben Stiller, Serena Williams, and Denzel Washington to name but a few.  
And there are many, many incredibly powerful and emotional moments: The dedication of the space shuttle Enterprise to all astronauts lost in the American Space Program; Prince Harry honoring brave men and women suffering from the invisible wounds of war; when service members join us for our annual Memorial Day, Veterans Day and Pearl Harbor Day ceremonies; and, when our own crew members come back home. For the celebration of Intrepid's 75th commissioning anniversary, hundreds of our former crew members returned from all eras of its service: The Cold War, the Vietnam War, and even World War II, including some plank owners (those who served on this ship the very first day it was commissioned in 1943). Many were returning to the ship for the first time since they served. These are treasured moments.  
Our education programming is award-winning. We impact teachers, students, and the underserved. Our K-12 and afterschool programs reach more than 40,000 young people each year, and professional development opportunities for teachers benefit another 15,000 students. This Museum has become one of the most accessible institutions in New York City, providing programs and content for individuals with physical, cognitive, and sensory disabilities, including autism and dementia. Our programs for our cherished veterans foster social connections and help service members and their families acclimate to civilian life. All of these are delivered by a dedicated team committed to improving, inspiring, and even changing lives.  
We know, statistically and anecdotally, that these programs, these initiatives, provide a real impact on real people, inspiring career paths in fields that will result in more scientists, engineers, and even astronauts. I hear firsthand from veterans whose lives have been enriched by the connections and interactions we facilitate. And I see the wonder on the faces of the young people experiencing the Museum for the first time. They inspire all of us as much as we strive to inspire them.  
And, beyond serving the local community, the Museum's digital programming now extends our reach outside our steel walls to impact audiences worldwide.  
What will tomorrow bring? This fall we launch our new Center for History and Innovation. We have just completed a 3D scanning of the entire Intrepid to help us build virtual and augmented reality experiences, metaverse opportunities, and digital gaming.  
After 40 years, our hope is that we have at least begun to fulfill Zach's vision and dreams for this Museum. And we strive to continue his legacy for generations to come.  
This ship may be stationary, but the Intrepid Museum is always moving forward.  
Thank you all for being part of this journey.
Image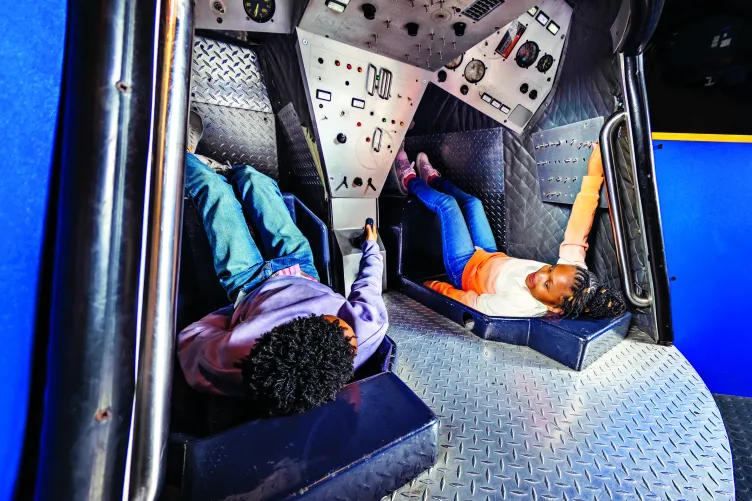 Visit
Want to visit the museum? We would love to have you! Find out all about our offerings here and plan your trip today.
Image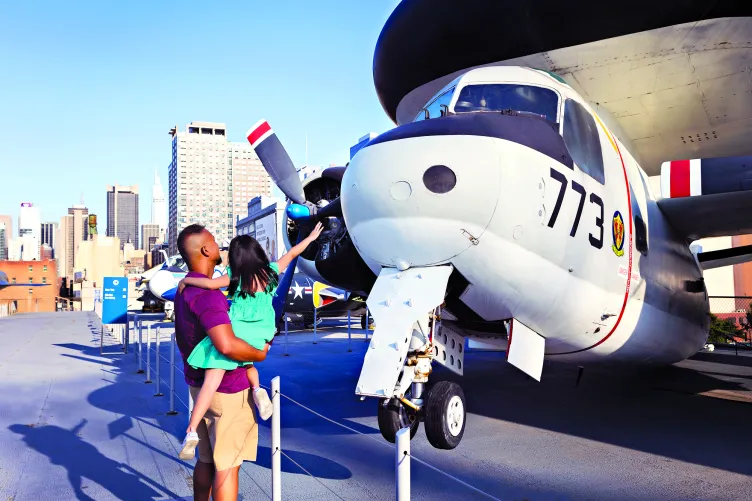 Membership
If you join our membership program you can visit the museum any time! Plus enjoy many membership perks at a discounted rate.