Image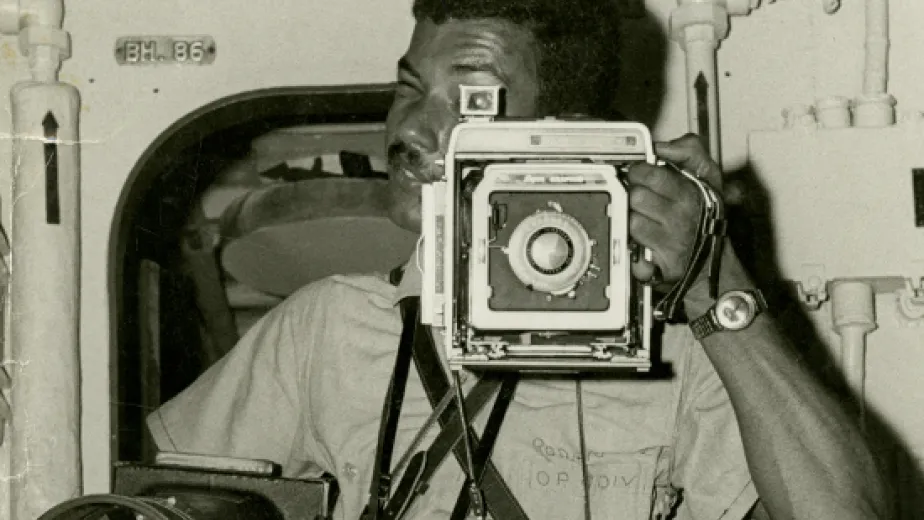 New Photo Lab Exhibit Opens
New Photo Lab Exhibit Opens Thursday, May 13!
Steps away from the activity of the hangar deck, a small group of sailors worked in a cluster of cramped compartments. In near darkness, they moved methodically through a series of precisely timed steps knowing that any mistake could destroy the results of their painstaking work, developing and printing black and white photographs.
A new permanent Photo Lab exhibit will open on Thursday, May 13, examining the critical and unsung role of photographer's mates and the importance of documenting all aspects of life on board a naval ship. The exhibit is located in the Museum's hangar deck, on the very footprint of Intrepid's original photo lab from its time in service.
Photographer's mates processed aerial photographs, filmed flight operations, documented accidents, photographed the crew at work and took portrait photos. Some of these pictures guided the ship's aviators as they planned their next combat strike. Others informed flight deck safety procedures. Still others told the story of life on an aircraft carrier.
The photo lab was always busy. During one year in the early 1960s, the ship's photographers took 35,000 photographs and made 50,000 prints. Each night, one person slept in the lab, in case someone urgently needed a photographer.
"What makes Intrepid such a great historic site Museum is that crew lived and worked on this aircraft carrier, and we can present these stories in their actual spaces," said Elaine Charnov, the Museum's SVP of Exhibits, Education, and Programming. "We are so excited to share the story of the Photo Lab and illustrate what it took to be a photographer's mate. Why did they take photos and films? How did they develop and print these works? Who used them?"
The exhibition recreates a darkroom from the period of Intrepid's service. Among the objects and artifacts on display are examples of the camera types – both motion and still – used on board, as well as much of the developing equipment. The exhibit also showcases the remarkable results of the photographer's mates' work – the very photos they took – which provides a unique and compelling look at life on an aircraft carrier – from the dangerous assignments to everyday routines.
The exhibit also includes a video that shows excerpts from 1948 U.S. Navy training films, showing the photographic process, and another that draws from oral history interviews, focusing on the various jobs of the photographer's mates. In two touch-screen interactives, visitors can flip through 64 photos from the Museum's photo collection, and learn more about the various objects on view in the recreated photo lab darkroom.
Image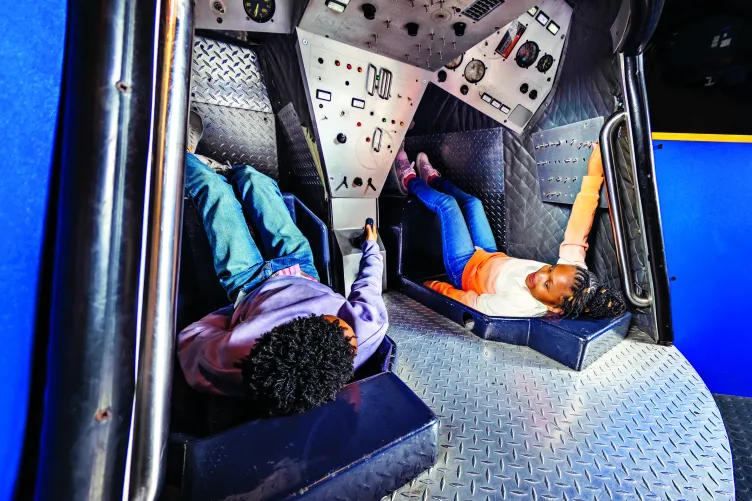 Visit
Want to visit the museum? We would love to have you! Find out all about our offerings here and plan your trip today.
Image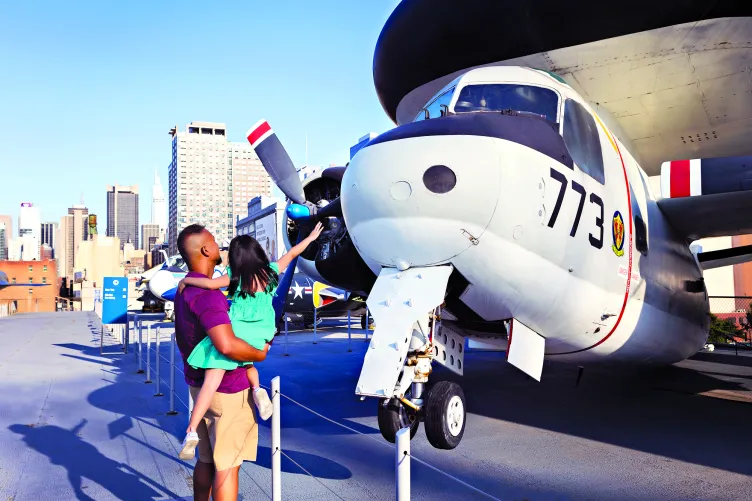 Membership
If you join our membership program you can visit the museum any time! Plus enjoy many membership perks at a discounted rate.