Image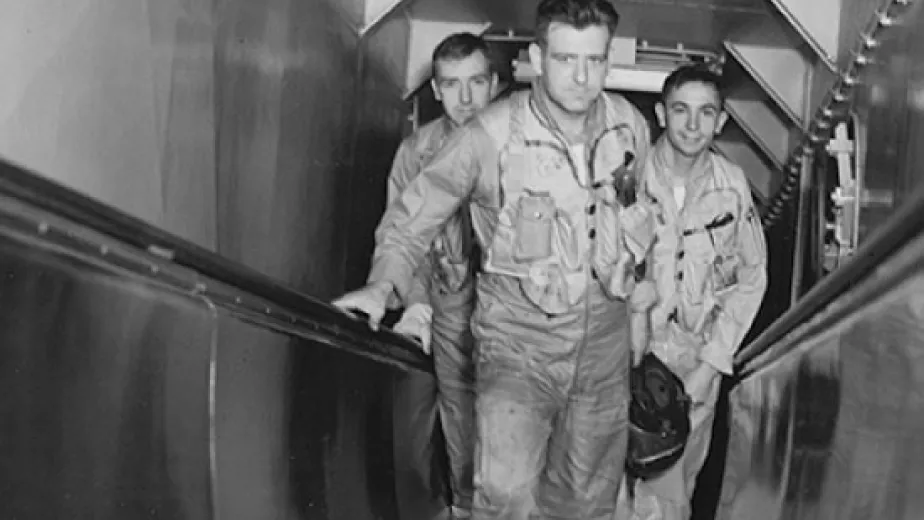 New and Restored Experiences Open to the Public
New and Restored Experiences Open to the Public on Thursday, March 25
As part of an ongoing commitment to open and interpret spaces inside the WWII-era ship, Intrepid's pilot escalator has been restored and made available to the public for the first time in decades. The Navy installed escalators on aircraft carriers to help pilots quickly move from their ready rooms deep in the ship to the flight deck. Intrepid's escalator, installed in the 1950s, is no longer operational; however, visitors can walk up the escalator from the hangar deck to the flight deck and learn about its mechanics and role during service.

Visitors will also have the opportunity to peek into one of Intrepid's bomb elevators. Over the decades, the ship's airplanes carried a changing array of bombs, torpedoes, rockets and missiles, which could weigh as much as 2,000 pounds. These heavy-duty elevators transported weapons from their armored protected spaces to other parts of the ship where they were assembled, armed and loaded onto airplanes.
In mid-May, visitors will be able to experience a recreated photo lab and learn about the crew whose job included documenting everything from enemy aircraft and operational accidents to daily life on board to ports of call. In the photo lab, the ship's photographers developed and printed black and white and later color film, a reminder of the days of analog photography. All these experiences are enhanced by stories directly from crew who served on Intrepid.
The Intrepid Museum will reopen to the public on Thursday, March 25, initially with a four-day per week schedule (Thursday-Sunday, 10:00am–5:00pm), and continuing to employ enhanced health and safety measures.
Image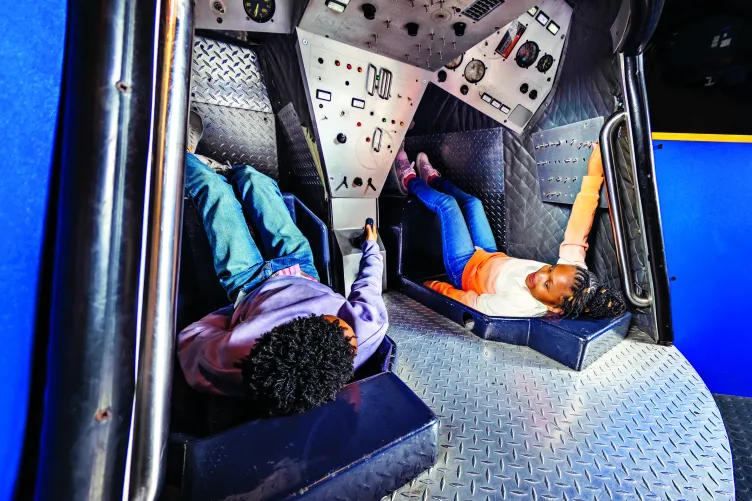 Visit
Want to visit the museum? We would love to have you! Find out all about our offerings here and plan your trip today.
Image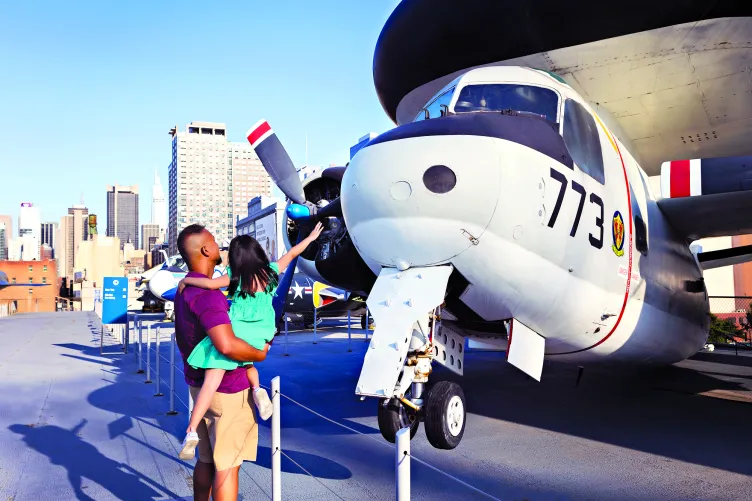 Membership
If you join our membership program you can visit the museum any time! Plus enjoy many membership perks at a discounted rate.