Image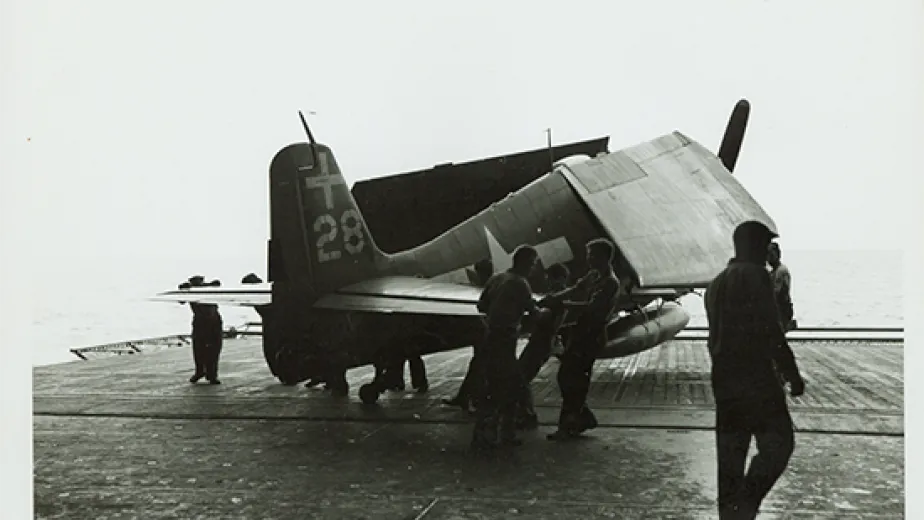 Riding Intrepid's Port Side Aircraft Elevator
When you visit the Museum, you might notice an open platform moving visitors up and down the port side of the ship. This is Intrepid's port-side aircraft elevator, one of three elevators responsible for moving aircraft between the hangar deck and the flight deck. The elevator is also one of the only areas on the ship where you'll see that Intrepid's flight deck was originally made of wood.
Unlike elevators on other mid-century carriers, this particular elevator was not located along the centerline of the ship. Intrepid was one of the first American aircraft carriers to have a full-size elevator on the edge of its decks. Measuring roughly 60 feet by 34 feet, the elevator could move an aircraft that weighed up to 30,000 pounds from the hangar deck to the flight deck in just 10 seconds! This feat allowed Intrepid's crew to quickly access aircraft and prepare them for missions.
While Intrepid's port-side aircraft elevator was crucial in combat, it also had many recreational uses. It served as a platform for performances, sporting events, and even diving and swimming by the crew.
Today, Museum visitors can take a ride on Intrepid's port-side aircraft elevator. Thanks to Disabled American Veterans, a charity devoted to helping America's vets, and a generous offer from the Otis Elevator Company, the Museum was able to get the elevator working again in 2008. It no longer operates at the same fast speed, but that means visitors have more time to take in Manhattan's waterfront and skyline views and learn about the elevator's history.
Rides on the port side aircraft elevator are free of charge and take place daily, weather permitting, at noon, 2:00 pm and 4:00 pm. Join our tour guides for a historical ride during your next visit to the Museum!
Image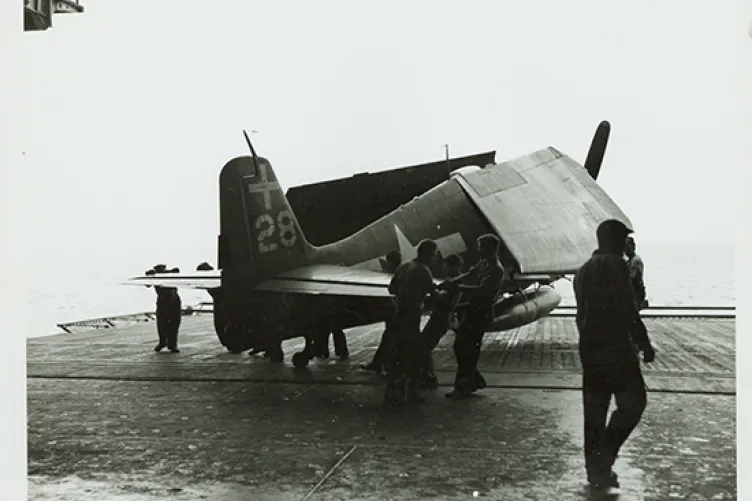 Image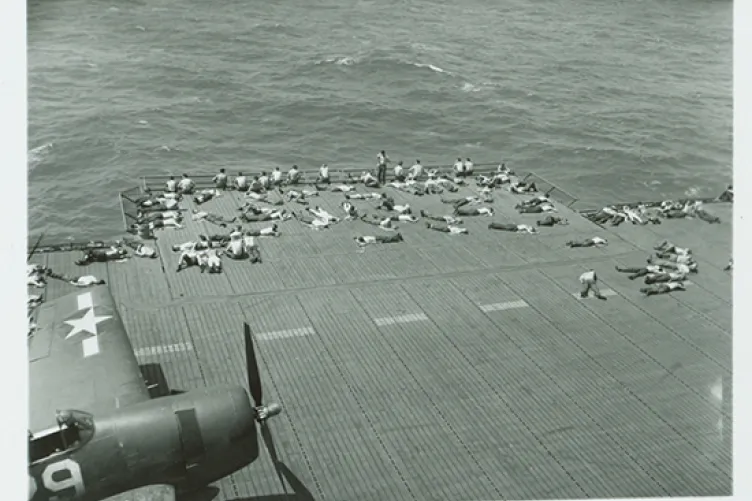 Image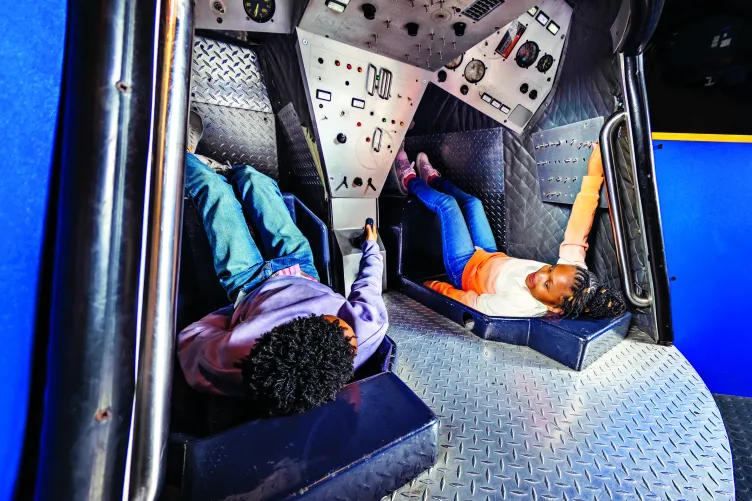 Visit
Want to visit the museum? We would love to have you! Find out all about our offerings here and plan your trip today.
Image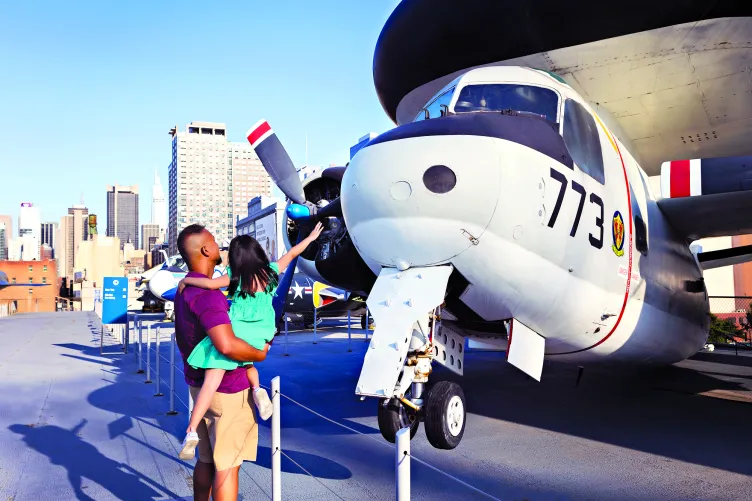 Membership
If you join our membership program you can visit the museum any time! Plus enjoy many membership perks at a discounted rate.