Image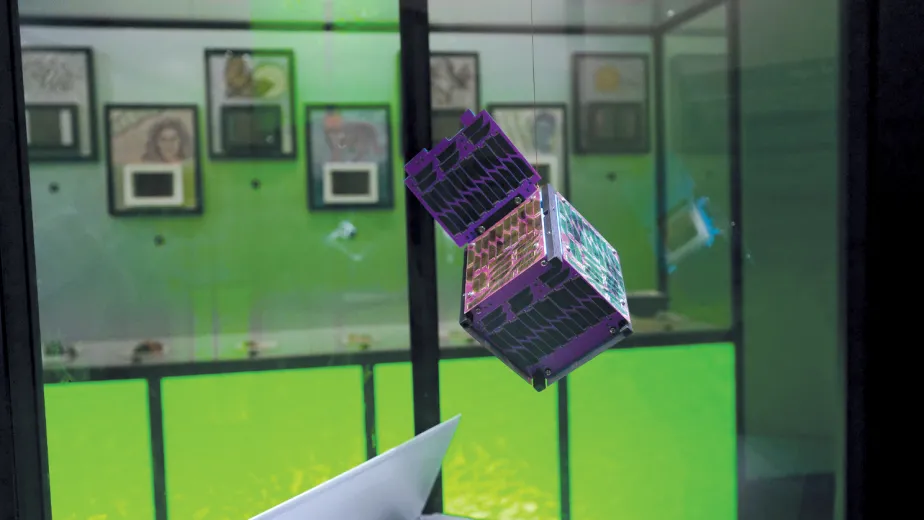 Temporary Exhibitions
Postcards from Earth: Holograms on an Interstellar Journey
This new temporary exhibit showcases an inspiring collaboration between science and art as a means to reach other star systems at speeds never thought to be achievable.
Image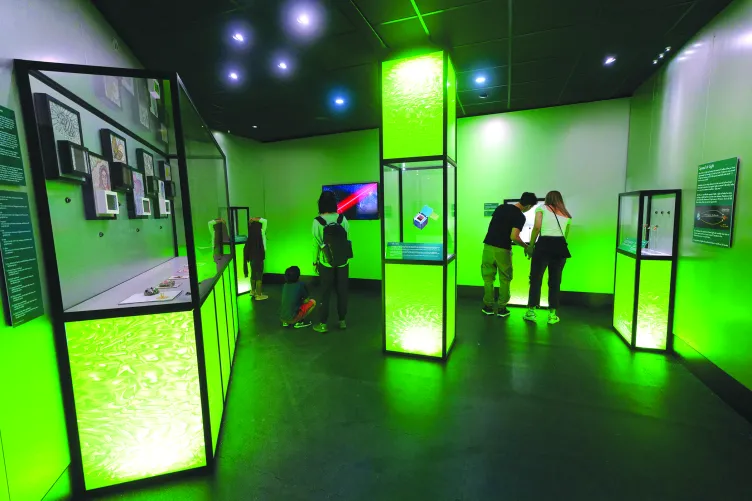 Image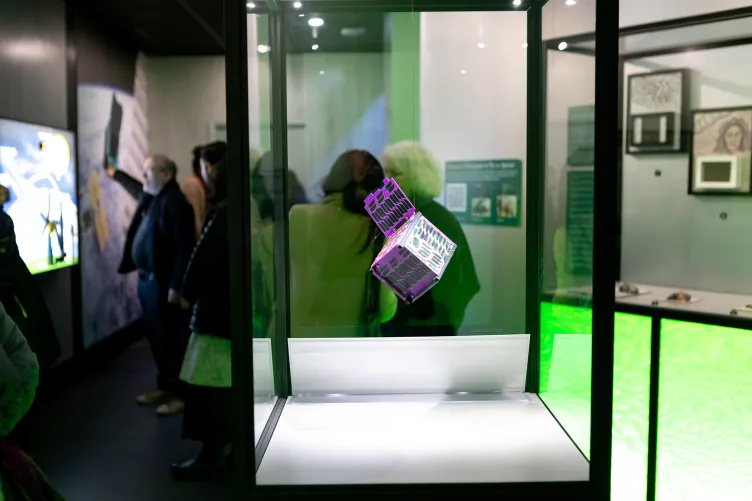 Image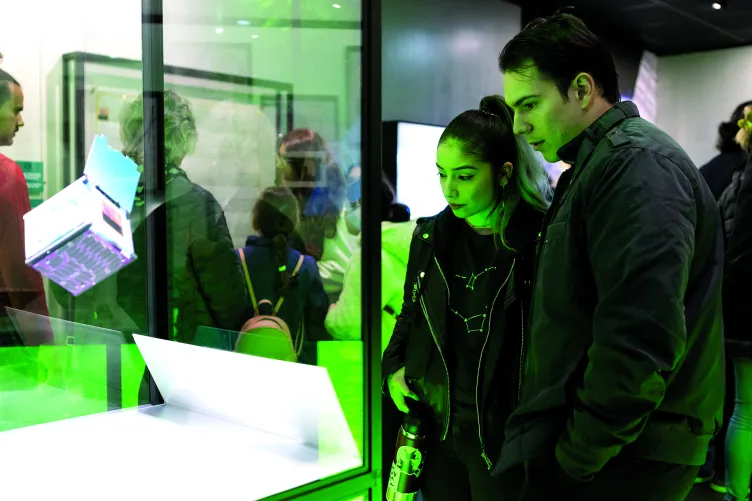 Image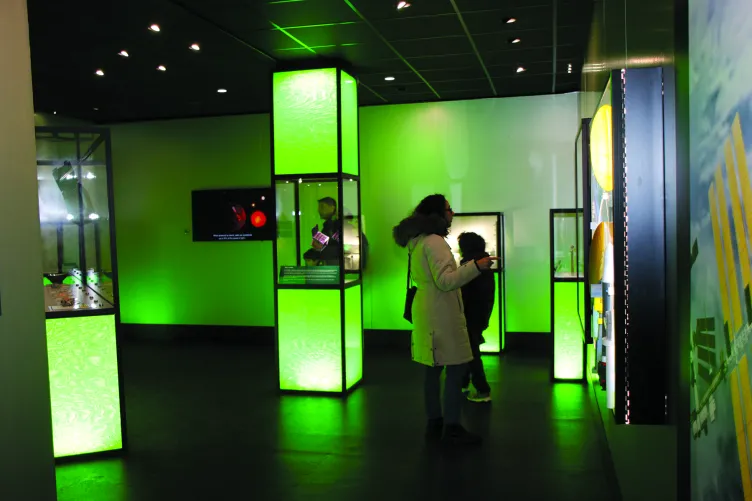 Image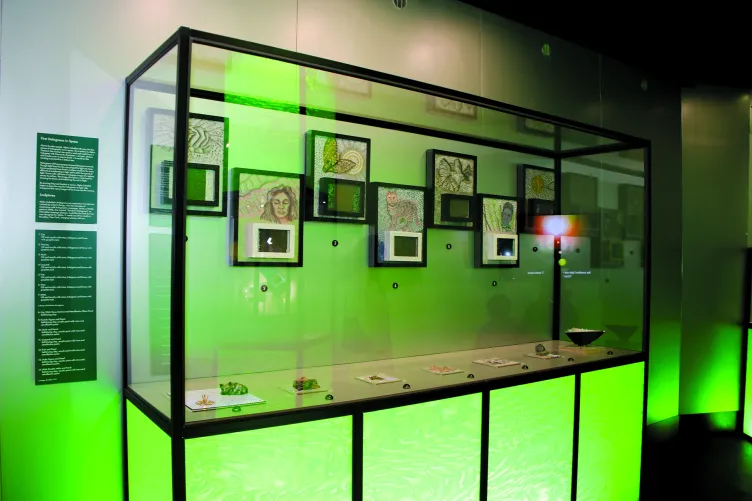 Future of Space Technology
The exhibits shine's a spotlight on "Alpha CubeSat" and its eventual journey to orbit. A CubeSatellite, of CubeSat, is a miniature spacecraft.Visitors learn from and interact with the functions that allow Alpha CubeSat to collect data in space through miniaturized sensor and send it back to Earth.

Postcards from Earth: Holograms on an Interstellar Journey is made possible by the New York State Council on the Arts with the support of the Office of the Governor and the New York State Legislature. It is also made possible in part by Cornell Engineering and the NASA New York Space Grant Consortium.
Educational Resources
Learning can always be fun—and the Intrepid Museum offers a wide range of digital resources to support educators, parents and students as they explore history and the events that have shaped where we are today.
Our Programs
We offer a number of different programs and events that celebrate history, science, technology and engineering in fun and exciting ways.
Image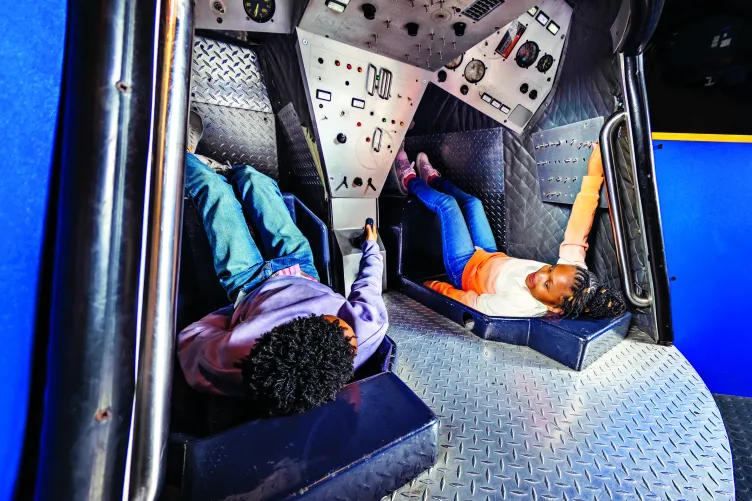 Visit
Explore an array of unforgettable experiences.
 
Image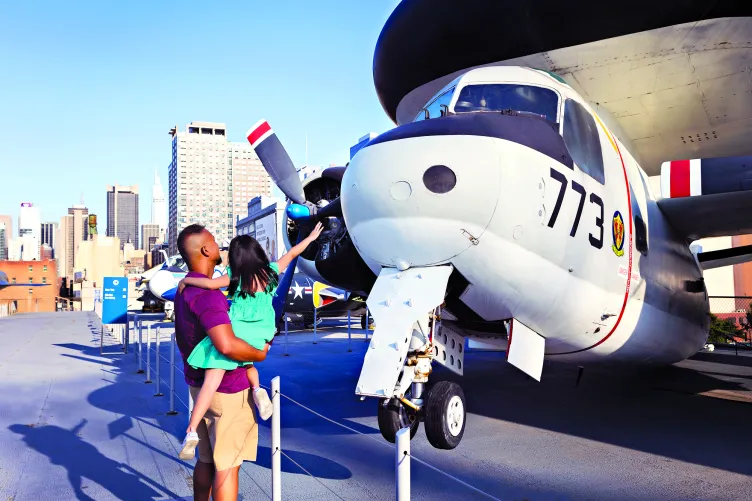 Membership
Enjoy exclusive benefits, including free admission. Learn more and join today.