Image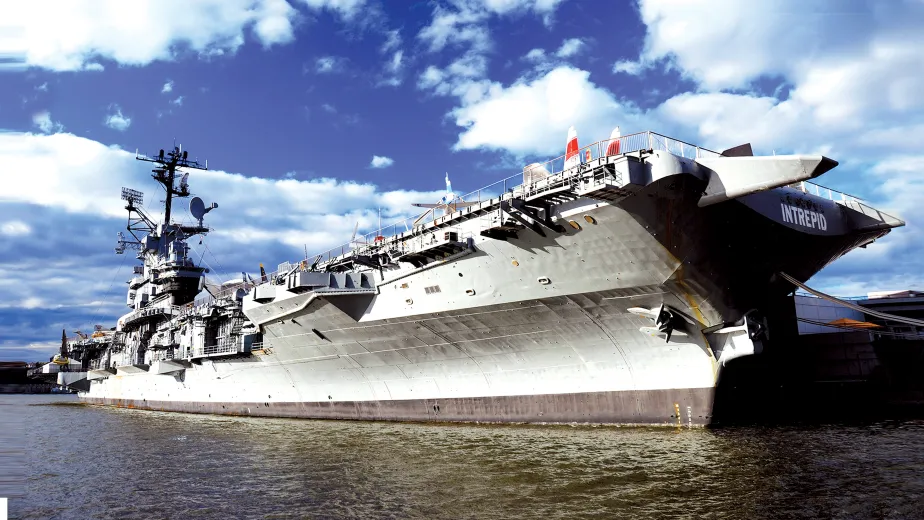 Aircraft Carrier Intrepid
Commissioned in 1943, Aircraft Carrier Intrepid survived five Kamikaze attacks and a torpedo strike during WWII. The aircraft carrier later served in the Cold War, Vietnam War and as a NASA recovery vessel. 
Image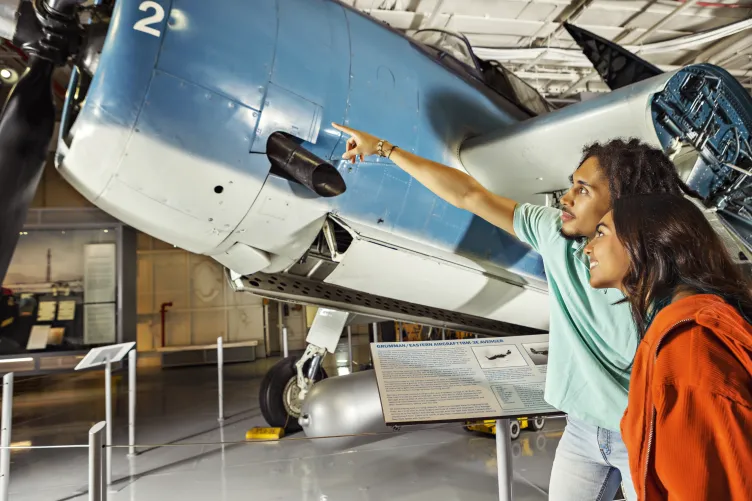 Image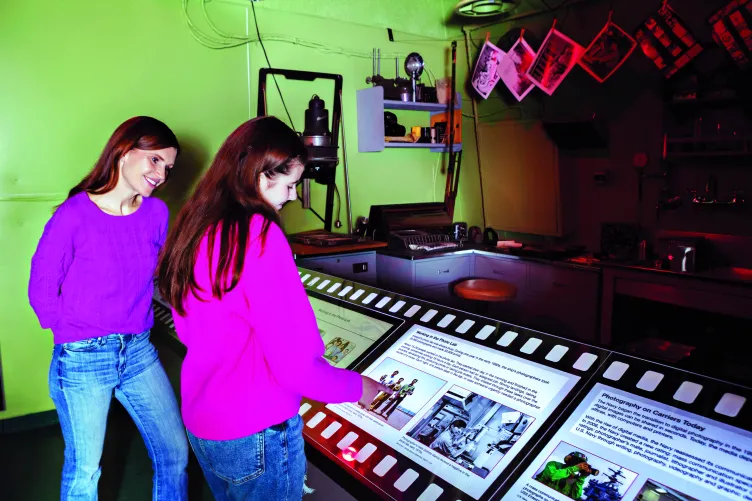 Image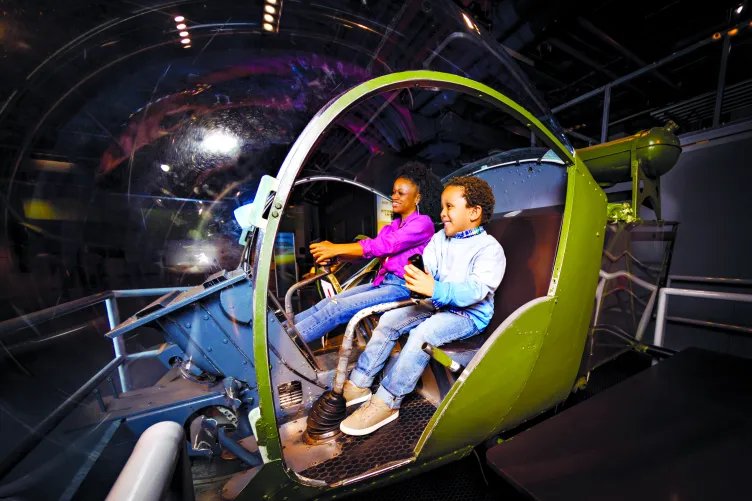 Image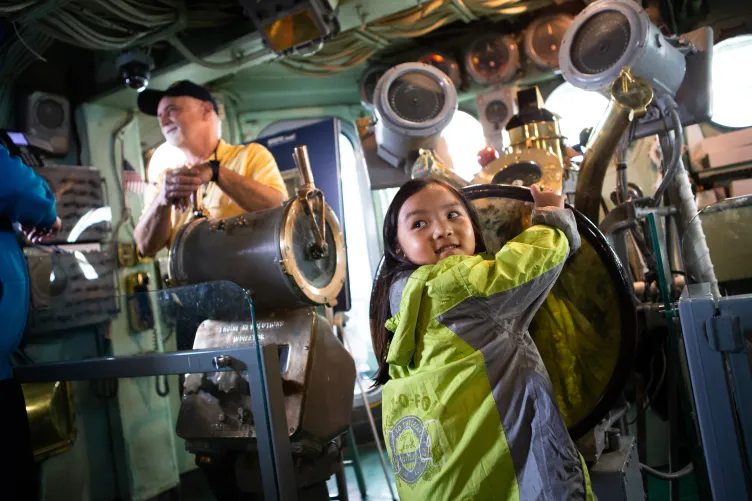 Image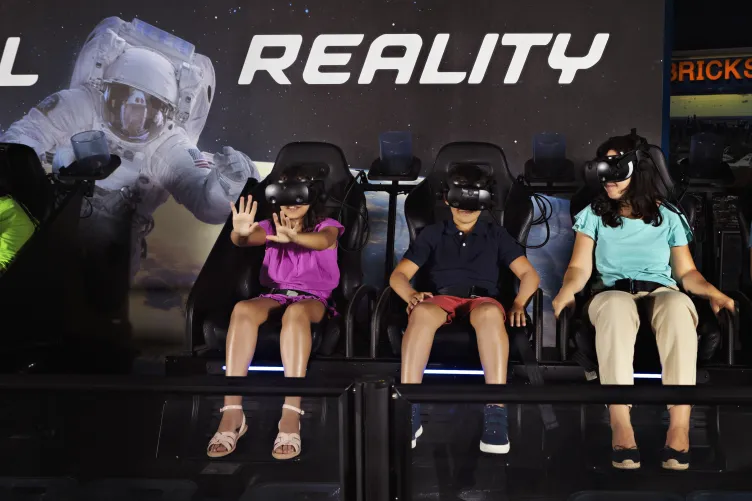 Let Your Imagination Soar
On the flight deck, Intrepid launched propeller planes during WWII, fighter jets in Vietnam and helicopters that recovered NASA astronauts. It now holds a vast collection of historic aircraft and our Space Shuttle Pavilion, which houses the space shuttle Enterprise.
Intrepid's Island
Start at "vulture's row" where the crew watched flight operations before taking in Intrepid's amazing length while getting an incredible view of the Manhattan skyline. Then, lead the way on the navigation bridge and learn how crew members navigated the oceans in any weather as you explore chart tables, radar consoles, communications equipment, the captain's quarters and more.
Awe-Inspiring Aircraft
Our legendary aircraft collection reflects some of the greatest achievements in military aviation with five branches of the U.S. armed forces represented: the Army, Marine Corps, Navy, Air Force and Coast Guard, as well as several distinctive aircraft from around the world. From the Avenger torpedo bomber, a stalwart from Intrepid's WWII service, to the Lockheed A-12, the formidable spy plane from the Cold War, and the very Skyray that flew off Intrepid, our collection is a must-see for all ages.
Restoration and Preservation
The process of restoring our aircraft can be as simple as a fresh coat of paint or as complicated as manufacturing entire aircraft components from scratch. Our Aircraft Restoration Team, along with a dedicated crew of volunteers, invest thousands of hours taking care of our planes from daily maintenance and research to major overhauls and repairs. Their work ensures that these historic aircraft will be around to inspire visitors for years to come.
Space Shuttle Pavilion
Enter the Pavilion through a soundscape featuring real audio from NASA's mission control and emerge from the entryway to see the space shuttle Enterprise, NASA's original orbiter that paved the way for the U.S. shuttle program. Walk underneath the orbiter or visit an elevated platform for a dramatic view and explore the intricate space shuttle design, as well as the talent behind the program. Then, see a space-flown Soyuz TMA-6 space capsule and experience space-themed VR and AR experiences.
Ready for Action
Located between the flight deck and hangar deck, the gallery deck features the combat information center (CIC), squadron-ready room and marine berthing, where crew members prepared for their missions and manned the radars for signs of enemy approach.
Squadron Ready Room
Tour the ready room, where pilots received their final briefing before taking off on their missions, and then view the comfortable chairs where Intrepid aviators spent long hours waiting for their orders, as well as jet-age pilot gear.
Combat Information Center (CIC)
Experience the combat information center (CIC), where crew members tracked the location and movement of all nearby aircraft and ships, friend or foe. Complete with original radar scopes, plotting boards and communications equipment, CIC was state-of-the-art for its day, and now it's yours to relive.
Humanity Behind the Hardware
Explore Intrepid's technology and learn about the people who lived and worked aboard the aircraft carrier. Examine original artifacts, view historic video footage and explore interactive exhibits that trace Intrepid's naval career from 1943 to today.
Exploreum
The Exploreum is a fully interactive exhibit space thoughtfully designed for families and kids of all ages. Climb into a Bell 47 helicopter, navigate through an interactive submarine, lay in a sailor's bunk and more—all with unlimited photo ops.
Fo'c'sle
Intrepid's historic fo'c'sle, the forward-most part of the ship, has been fully restored and is open to visitors. It is home to the anchor chain room, where you can get an up-close look at the massive chains that hold Intrepid's anchors. You can also take a peek into the dormitory-style accommodations for junior officers and two-person staterooms for higher-ranking officers.
Life On Intrepid
The third deck features fully restored spaces that reveal daily life for the ship's enlisted sailors. See the mess deck, including the kitchen, dining areas and various berthing areas, and imagine what it was like to eat and sleep on board.
Mess Deck
The mess deck is where Intrepid's enlisted crew members ate their meals. The mess, or dining area, has been restored to its original appearance after a massive remodeling in 1969. The vibrant decor—complete with custom paint colors, colorful textiles and Western-themed props—is unique to Intrepid.
Restored Berthing Areas
Intrepid was home to 3,000 enlisted sailors, officers and Marines at a time. Visit restored berthing areas that show the tight sleeping quarters that the majority of the ship's crew endured.
Educational Resources
Learning can always be fun—and the Intrepid Museum offers a wide range of digital resources to support educators, parents and students as they explore the history and the events that have shaped where we are today.
Fun Ahead
Our Programs
We offer a number of different programs and events that celebrate history, science, technology and engineering in fun and exciting ways.
Virtual Tours
Take a virtual Google Arts & Culture Tour to discover the fascinating collections and artifacts on display at the Museum from wherever you are.
Look Closer
Explore Our Collections
Browse records from all four categories of our collections: objects, media, archives and oral histories. Explore thematic and item-specific groupings or uncover personal artifacts like uniforms, souvenirs and images.
Image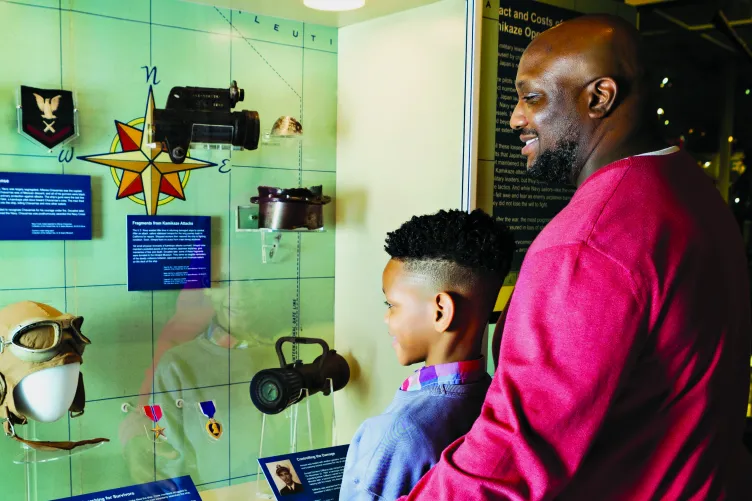 Visit
Explore an array of unforgettable experiences.
 
Image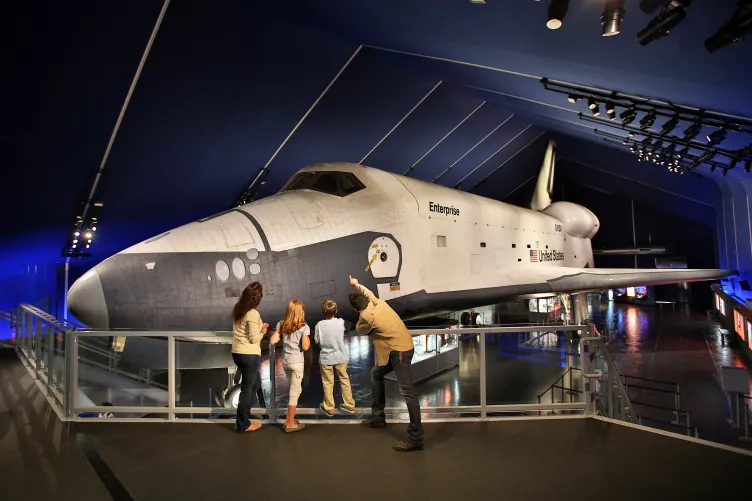 Membership
Enjoy exclusive benefits, including free admission. Learn more and join today.