Image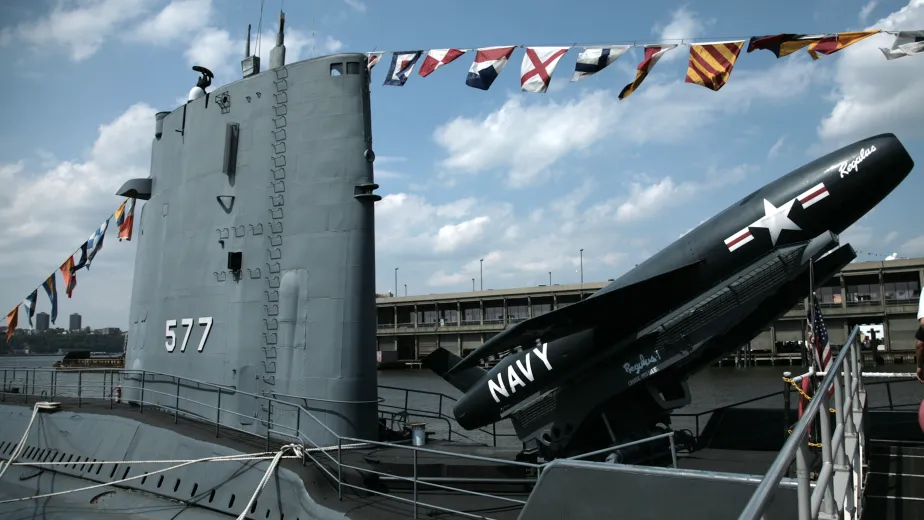 Permanent Exhibitions
Submarine Growler
As the only American nuclear missile submarine open to the public, Growler offers a firsthand look at life aboard a submarine and the once "top-secret" missile command center with available access as it was used during operations.
Image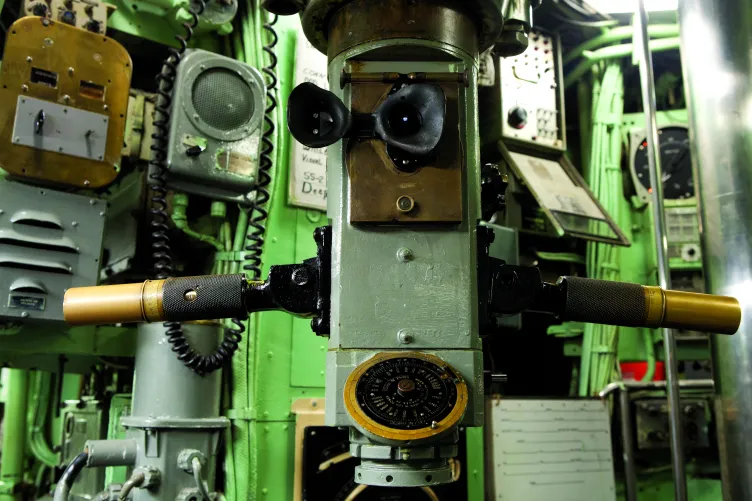 Image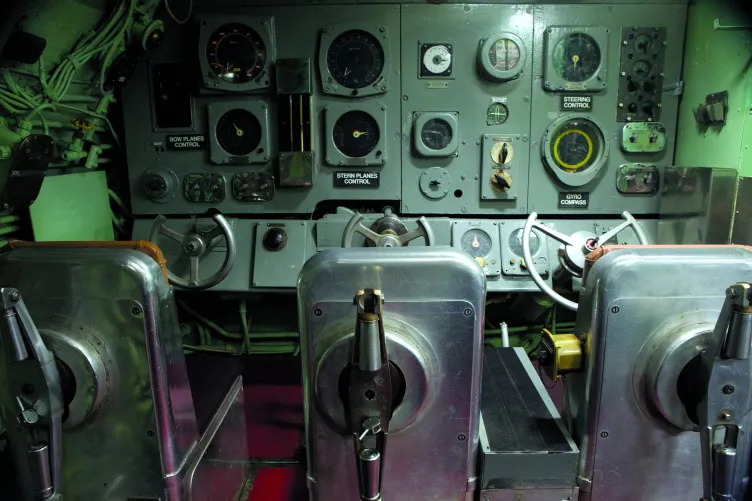 Image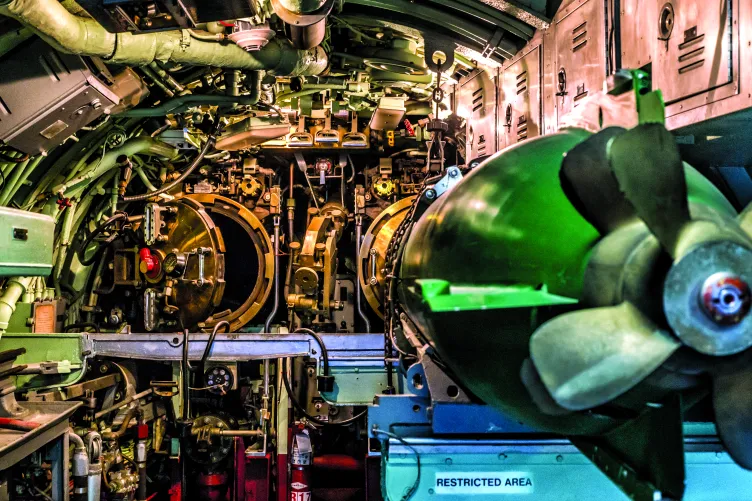 Image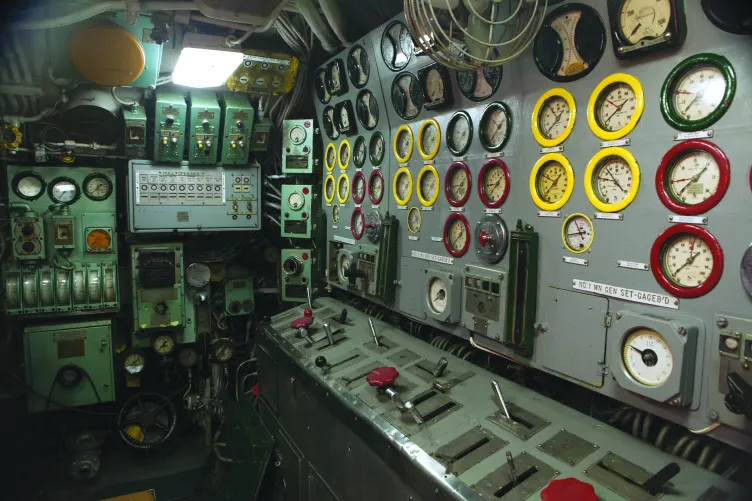 Image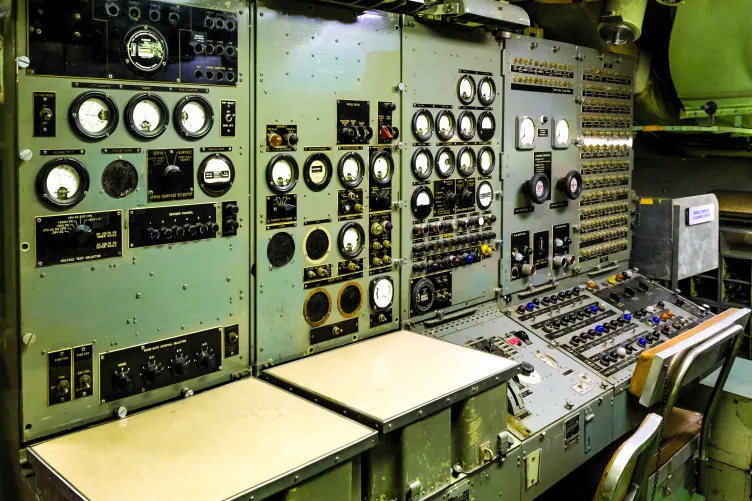 A museum admission ticket is required to enter the submarine.  The Cold War exhibition is free to the public. The capacity of both the exhibition and submarine has been reduced. Due to these changes, wait times may be longer. The line to the submarine Growler and exhibition may close early.
SAFETY GUIDELINES:
Visitors must be at least 40" tall.
All visitors must be able to pass through a replica of the hatch without assistance.
Areas inside are narrow and may not be suitable for visitors with claustrophobia.
Children must be accompanied by an adult at all times.
Strollers, large bags, and backpacks are not permitted.
Food and beverages are not permitted.
Crew's Mess
Enlisted men ate in the crew's mess (or dining room) while crew members played games and watched movies in this space to relax. Next to the crew's mess was the galley, a tiny kitchen where Growler's cooks prepared all of the crew's meals.
Control Room
Growler crew members steered the submarine from the three seats in this space, while two periscopes located in the center of the room allowed crew members to scan the water's surface.
Aft Torpedo Room
Growler had two torpedo rooms located at the bow (front) and stern (back) of the submarine. The torpedoes were intended for self-defense, and the room contained nine bunks for enlisted crew members.
Look Closer
Explore Our Collections
Browse records from all four categories of our collections: objects, media, archives and oral histories. Explore thematic and item-specific groupings or uncover personal artifacts like uniforms, souvenirs and images.
Discover More
Our Programs
We offer a number of compelling programs and events that celebrate history, science, technology and engineering in exciting ways.
Virtual Tours
Take a virtual Google Arts & Culture Tour to discover the fascinating collections and artifacts on display at the Museum from wherever you are.
Image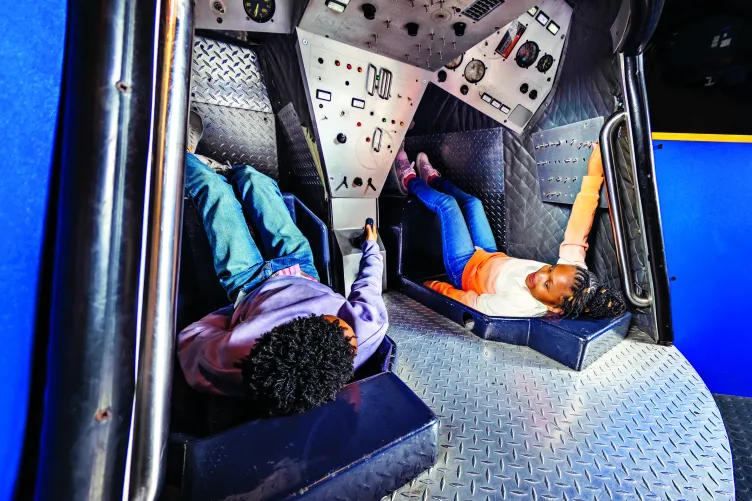 Visit
Explore an array of unforgettable experiences.
 
Image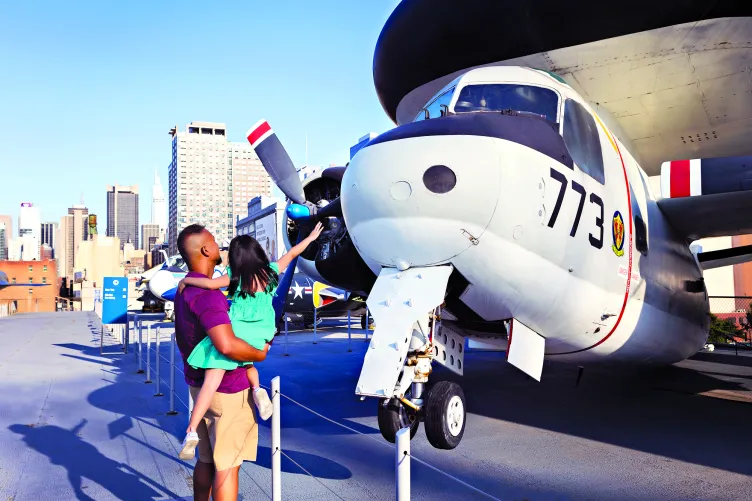 Membership
Enjoy exclusive benefits, including free admission. Learn more and join today.