Image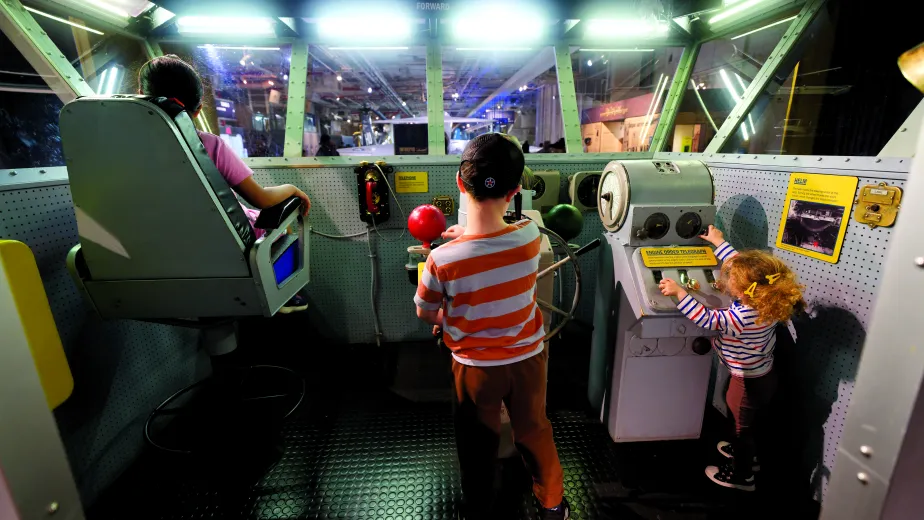 Permanent Exhibitions
Exploreum Hall
This fully interactive exhibit space in the Museum's hangar deck is designed especially for families and kids of all ages. Visitors can climb in an actual Bell 47 helicopter, navigate through an interactive submarine and steer the wings of an airplane.
Image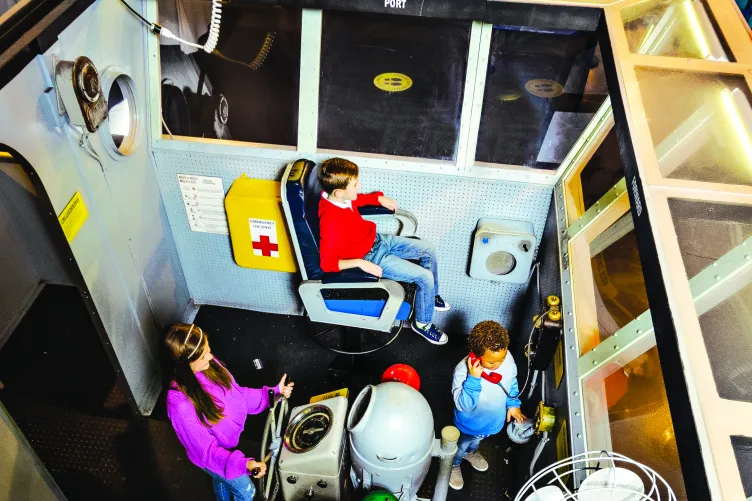 Image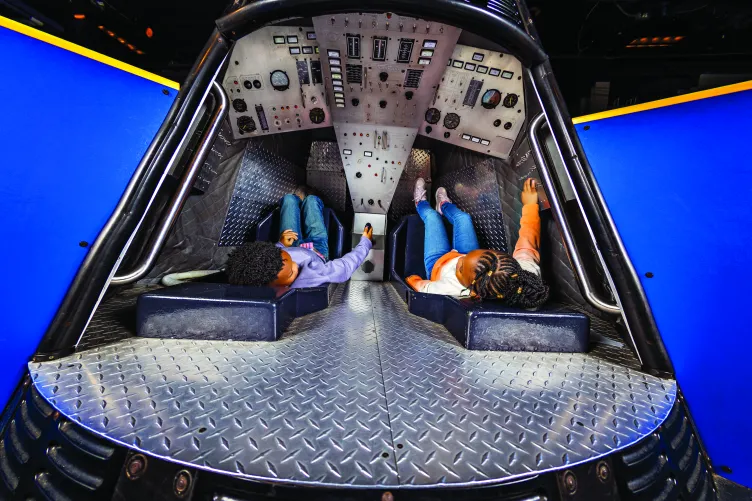 Image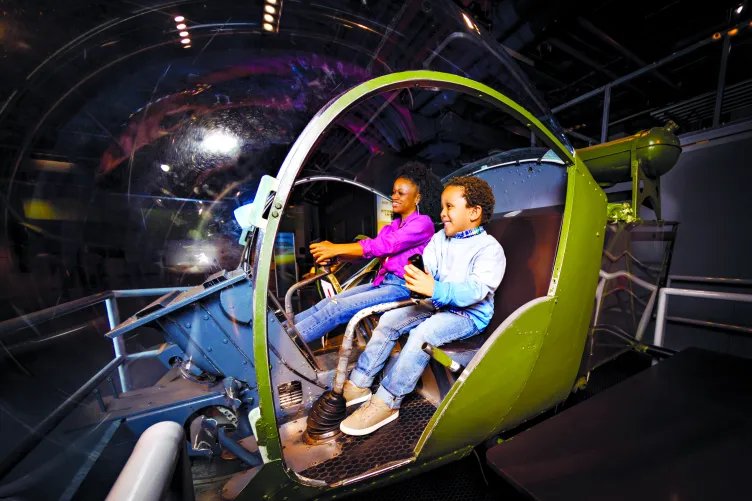 Image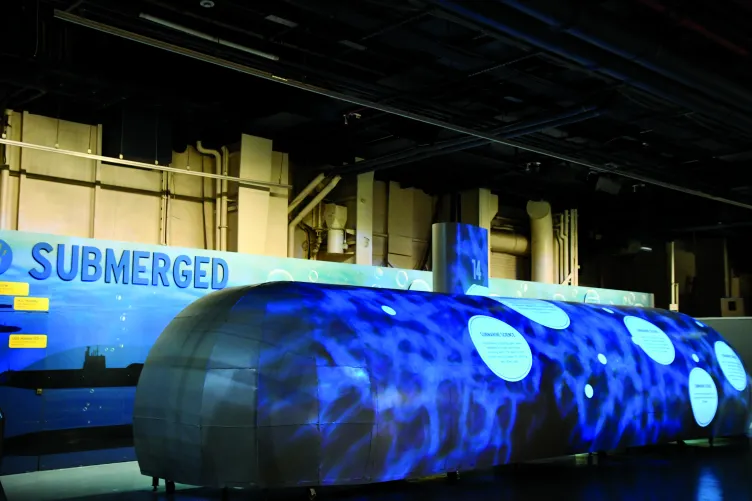 Image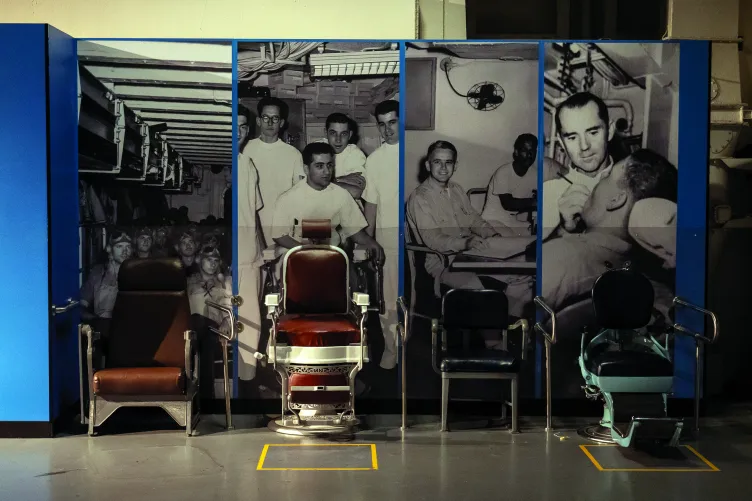 A Place to Play
Play, learn and laugh together. The interactive exhibits in the Exploreum relate to Intrepid's history or the Museum's educational focus—all with unlimited photo ops.
Look Closer
Explore Our Collections
Browse records from all four categories of our collections: objects, media, archives and oral histories. Explore thematic and item-specific groupings or uncover personal artifacts like uniforms, souvenirs and images.
Discover More
Our Programs
We offer a number of compelling programs and events that celebrate history, science, technology and engineering in exciting ways.
Virtual Tours
Take a virtual Google Arts & Culture Tour to discover the fascinating collections and artifacts on display at the Museum from wherever you are.
Image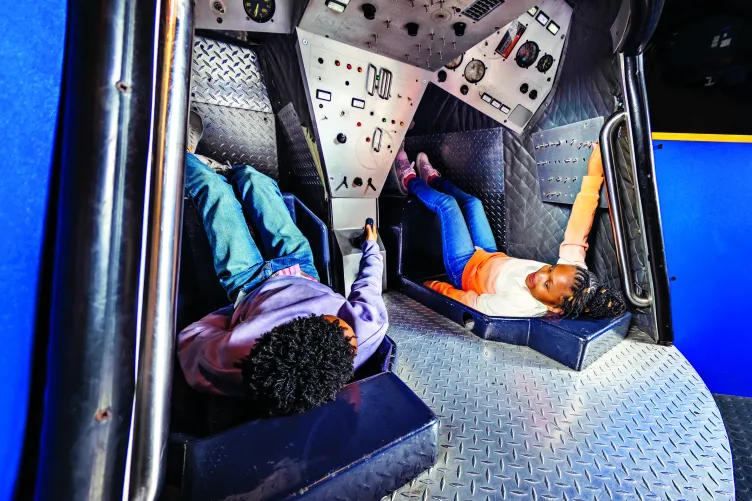 Visit
Explore an array of unforgettable experiences.
 
Image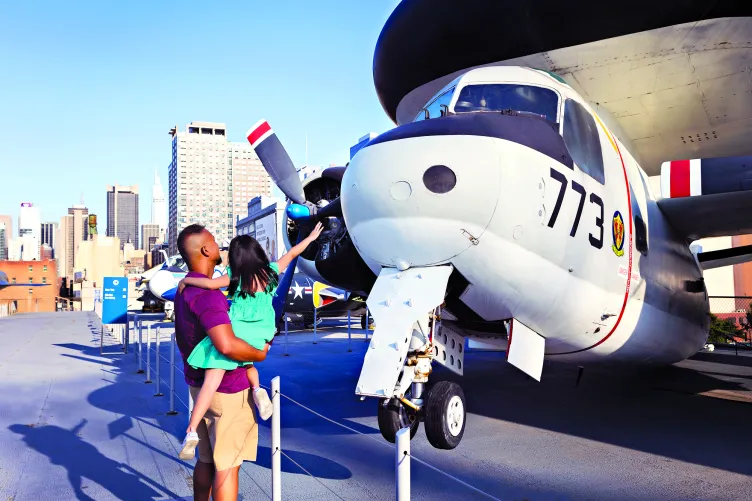 Membership
Enjoy exclusive benefits, including free admission. Learn more and join today.